Gurugram, February 2018: DLF Foundation organised a free multispecialty health camp at Palra Village, Gurugram. The health camp was an initiative of DLF Foundation in association with Institute for Global Development (IGD).  Over 400 villagers, including a high representation of Government school children, benefitted from this camp. The objective of the initiative was to provide a free health check-up and diagnostics to the underprivileged, and to spread awareness about basic healthcare and hygiene.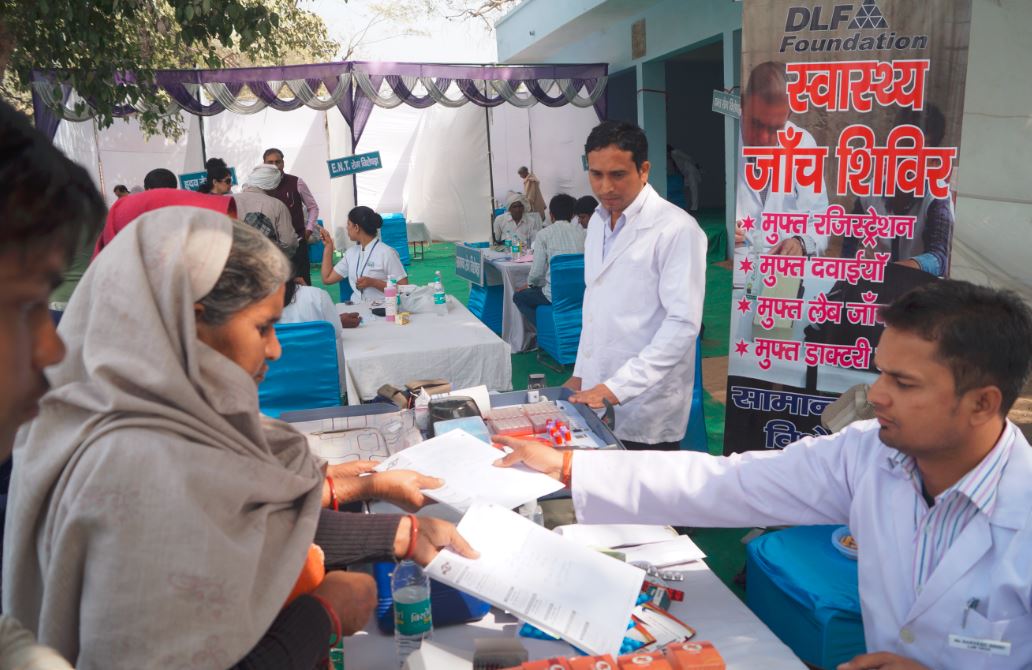 This initiative, as a part of Project Aarogyam, also aimed to develop a positive health-seeking behaviour and to achieve a disease-free and healthy society. Apart from general health check-up, the community was provided other services of Obstetrician/Gynaecologist, Cardiology, General Physician, Paediatrician, Orthopaedic, Eye Testing, ENT and Dental OPD, besides arrangements for a diagnostic facility for blood tests.
"The objective of organising the camp is to provide regular qualitative primary health services in the project area. It is heartening to note that the initiative received an overwhelming response. DLF Foundation will continue in its endeavour to serve the weaker and marginal section of the society," said Vinay Sahni, CEO, DLF Foundation.
"We are very thankful to DLF Foundation. This camp was very beneficial for us as it enabled us to get free consultation, and that too, in our village, thus, saving our time and money," said Rajesh Kumar of Palra Village.
Such health camps have been regularly organised under DLF Foundation's umbrella which represents a holistic approach to development and contributes to five major development areas: social, economic, environment, health, and education. The aim of the initiative is to improve the overall health profile of local personnel and their families.