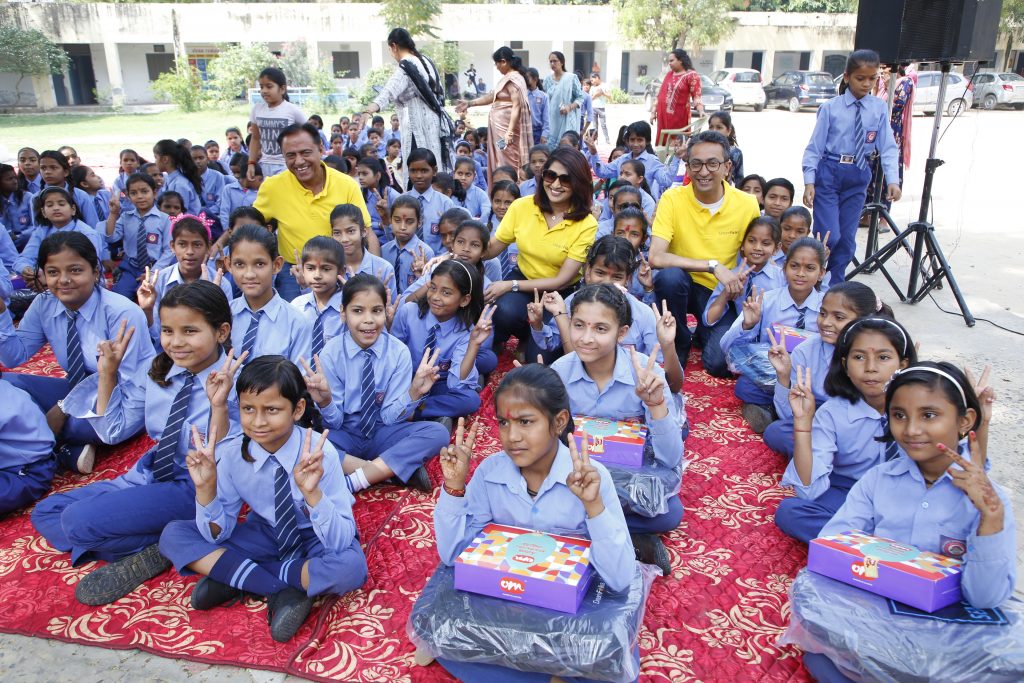 Gurgaon: Dreamfolks Services Limited, India's largest airport service aggregator platform, adopts Govt. Girls Senior Secondary School, Badshahpur, Gurgaon, as part of their MISSION SAKSHAM initiative which is aimed at safeguarding, educating and empowering the girl child.
The initiative by DreamFolks aims to provide students with the necessary resources to succeed in their academic pursuits and build a better future. To inaugurate this initiative, Liberatha Kallat, Chairperson and Managing Director at DreamFolks, along with the management team, distributed bags, notebooks, water bottles, stationery, and food packets to the girls in the school. As a part of this project, DreamFolks will continue to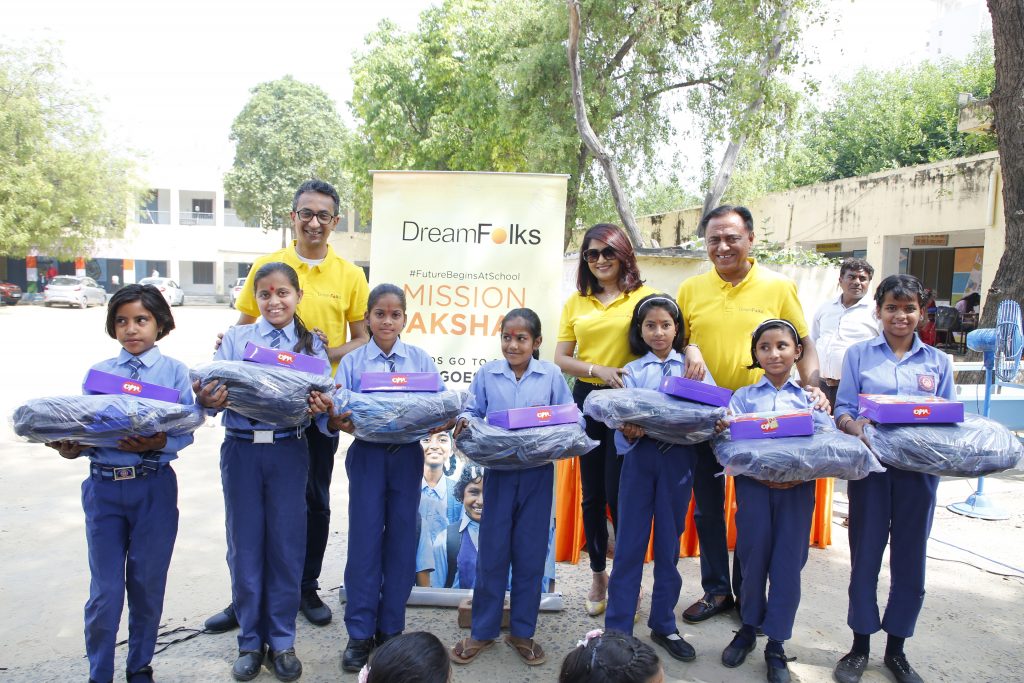 support schools by facilitating the general upkeep and maintenance of the institutions, as well as scholarships for the students.
Speaking on the occasion, Liberatha Kallat, Chairperson and MD at DreamFolks, said; "At DreamFolks, we strongly believe that empowering girls through education is crucial in building a better society. With the MISSION SAKSHAM initiative, we aim to provide young girls with the support they need to succeed academically and ultimately achieve their dreams. Merit should be the only factor in determining success, regardless of gender, and it is essential to provide young girls with the appropriate platform to showcase their talents and abilities. We will remain committed to this mission and will continue to be the driving force for the growth and advancement of these young girls."
DreamFolks aims to improve the lives of girls from low-income families by providing access to education and opportunities for skills development. As a socially responsible corporation, DreamFolks is focused on contributing to social welfare measures, with a particular emphasis on education and the overall development of girl children.