Bengaluru: Less than 50 per cent of India has access to safe drinking water. With #DonateWithDrinkPrime, a CSR initiative by DrinkPrime, the Bengaluru-based startup on a mission to make safe drinking water accessible to everyone, the company is providing 790+ people with clean and safe drinking water, out of which 754 are students. They have donated eight water purifiers and are associated with six institutions including five government schools and the YMC Kayaking Training Centre in Bengaluru.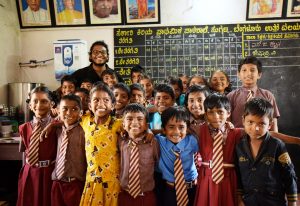 "DrinkPrime was started to solve the problem of clean, safe and healthy drinking water access for everyone. While we are solving this for more than one lakh DrinkPrime users in urban areas, we realized that it's time for us to extend a hand to bring about a change in the lives of people in need of safe drinking water access. That's how we came up with the #DonateWithDrinkPrime initiative," said
Vijender Reddy Muthyala, Co-founder and CEO of DrinkPrime.
Speaking about the impact of DrinkPrime's initiative, SG Kalpana, HM, Government Lower Primary School, Suggatta, said, "We used to pay Rs.5 per litre for drinking water! This along with transportation was a big hassle. Now the water is available immediately whenever we want and we are not worried about drinking water at all! In fact, the students have increased their water intake due to the enhanced taste. Parents are delighted to see a water purifier installed in the school."
To take this mission a step further, DrinkPrime is also encouraging its customers as well as the public to download the mobile app and help the schools. This could be done by donating water or topping up the donated water purifiers.
DrinkPrime has currently installed their customized water purifiers at Government Higher Primary School, Bettahalasur, Government Higher Primary School, Subhash Nagar, Government Higher Primary School, Bidaraguppe, Government Lower Primary School, Suggatta, Government School, Sonnappanahalli, and the YMC Kayaking Training Centre.