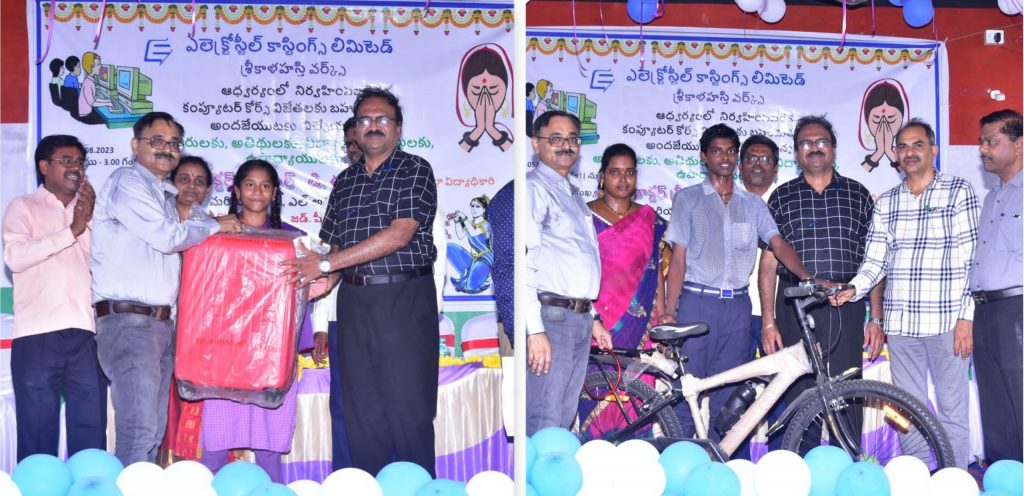 Srikalahasti: Electrosteel Castings Limited (ECL), a pioneer in the production of Ductile Iron Pipes and Fittings in India, conducted Computer Literacy Programmes for around 257 students at Zilla Parishad (ZP) High School, Thondamanadu Village, Srikalahasthi Rural, Tirupati district, for Classes VI to IX, from June 2022 to April 2023. Electrosteel Srikalahasthi Works took up this initiative under its CSR activities. As part of the successful completion of the programme, ECL organised a valedictory function and felicitated the students for their outstanding achievements. The event was an occasion filled with pride and celebration. Electrosteel invited Suresh, Community Mobilisation Officer as Guest of Honour for the event.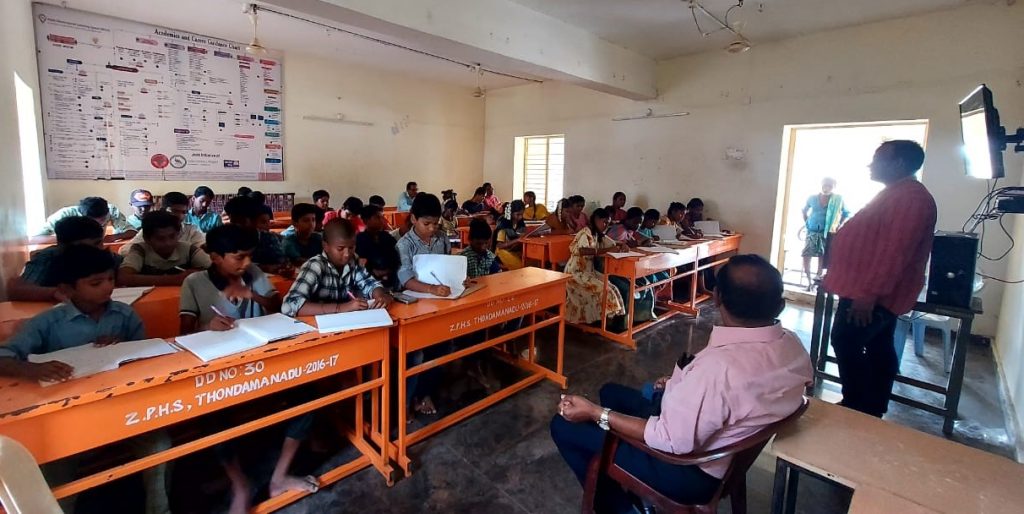 Computer infrastructure has also been set up at the school, for students to continue their IT pursuit.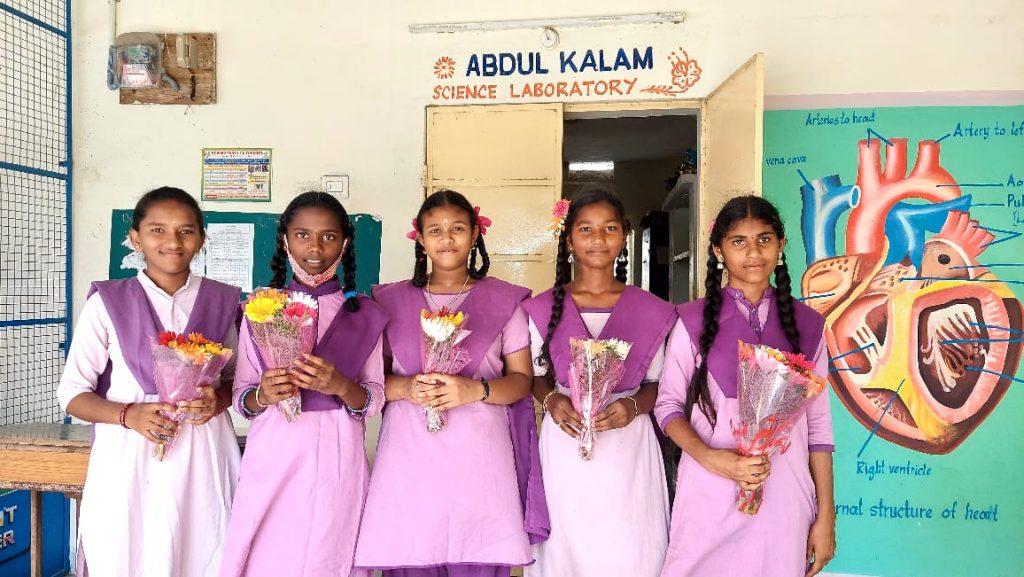 Amongst the 257 students, 14 exceptional students were honoured during the ceremony, having exhibited exemplary performance to enhance computer proficiency. The deserving winners received notable prizes. These rewards were meant to encourage and support students in their pursuit of academic excellence and personal
growth. Further, ECL has provided course material to all the students of the Computer Literacy Programme for continuity.
This programme has been envisaged as a year-round initiative. This year, the computer literacy programme commenced at SP High School, Rachagunneri Village, covering around 110 students from Standard VI to IX. It will impart, essential digital skills, equipping them for the challenges of the modern world.
Commenting on the valedictory function, Suresh, Community Mobilisation Officer, Tirupati district, said, "By completing this programme, the students have not only acquired valuable digital skills but also laid a strong foundation for their future academic and professional pursuits."
Rajiv Prakash, Senior Vice President, Operations, Srikalahasthi Works, said, "Electrosteel's endeavour is to take up CSR initiatives that will empower the village communities."
Dorairauj, Senior General Manager, IR, Srikalahasthi Works, commented, "The CSR team put in the effort to select qualified trainers to impart computer skills to students to be able to navigate the digital landscape successfully."
The programme aims to empower young minds in rural areas with practical computer skills, including basic computer operations, proficiency in MS Office software like MS Word, MS Excel and general internet, mail and social media platform usage.
Over the years, the company has focused on many initiatives to improve the livelihood of village communities through active CSR in the areas of Health, Education, Empowerment, Infrastructure Development and Sports.