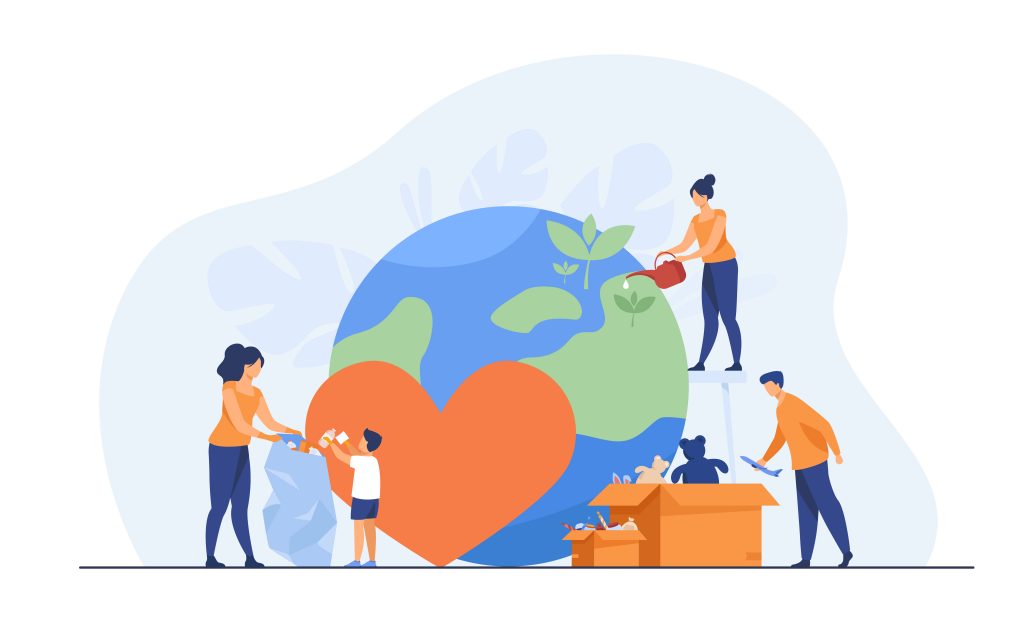 National: There is a long tradition of philanthropy in India and the concept of giving back to society is regarded as an expression of gratitude for one's prosperity and pleasure. Many individuals and families believe it is their moral mission to help the less fortunate in order to create a more equitable and just society.
The idea of contributing by families is now institutionalised through family philanthropy, where members collectively contribute to social causes and development. Over the years, this practice has grown significantly, and recent data indicates a notable surge in family philanthropy. According to the Bain & Dasra Report, family philanthropy has witnessed a remarkable 12 per cent growth over the last five years, reaching an impressive $3.6 billion (INR 29,600 Crores) in FY 2022. This growth can be attributed to the increased involvement of High-Net-Worth Individuals (HNIs) and affluent givers who have a net worth ranging from INR 7 to 200 Crores.
The positive trend is expected to continue in the coming years, as the India Philanthropy Report 2023 predicts that family philanthropy will grow at a robust CAGR of approximately 18 per cent from FY22 to FY27. This anticipated growth indicates a sustained and increasing commitment from families towards making a positive impact on society and addressing pressing social challenges.
Amitabh Jaipuria, CEO, Accelerate Indian Philanthropy (AIP), said, "Family philanthropy can catalyse economic and social transformation by providing flexible long-term funding, taking big bets in funding R&D and systems-level change, and looking at underserved niche sectors such as art & culture, sports development, mental health."
Moreover, the influence of a family is always much more significant than that of an individual. As a result, it brings a diverse network of potential contributors to the table. Additionally, when the restrictions on family philanthropy are not as harsh as on other forms of philanthropy, it can build a much larger impact group by fostering initiatives that create a level playing field for vulnerable groups.
Interestingly, 90 per cent of philanthropists possess both the means and the desire to support social justice initiatives that champion diversity, gender parity, and inclusivity. However, obstacles such as geographical inaccessibility, infrastructural limitations, and a dearth of awareness among potential donors obstruct our path forward. To overcome these obstacles, there is a need to adopt new models and indicators of growth like effective governance, impact investing, collaboration with other donors, and data-driven decision-making, which can help them allocate their resources more effectively. Family philanthropy organisations can overcome obstacles and have a bigger influence on the communities they serve by using these innovative models and strategies.
As of today, several reports pontificate on the imbalance in funding by philanthropists. The proportions of funds allocated to health and education-oriented programmes exceed the share of gender-focused initiatives. Often disability and other intersections are overshadowed in the process of philanthropic funding. Such a mismatch can aggravate inequalities, becoming a hindrance to the collective growth of society, too.
Adopting new models and indicators of growth to identify key social issues can be transformational in channeling the fund-giving process. For example, recognising the intersectionality between gender, class, and disability and acknowledging their impact on access to education and opportunities can be a big step. Moreover, shifting focus from metropolitan cities to more remote areas such as the North East can lead to a more meaningful social movement. This will be conducive to bringing the least noticed problems to the limelight, which can resolve one of the difficulties mentioned previously – the dearth of awareness among willing donors. 
At present, family philanthropy in India has immense potential to lead the country's philanthropic movement, driving sustainable and inclusive development at the policy level. However, the projected 18 per cent growth in family philanthropy by Indian Philanthropy Report 2023 is not enough to meet growing demands. The need of the hour is to fill in the gaps between family philanthropists and fund seekers to impact investment purposes. Nurturing this valuable family-driven giving system can be transcendental in the growth of Indian society as a whole.