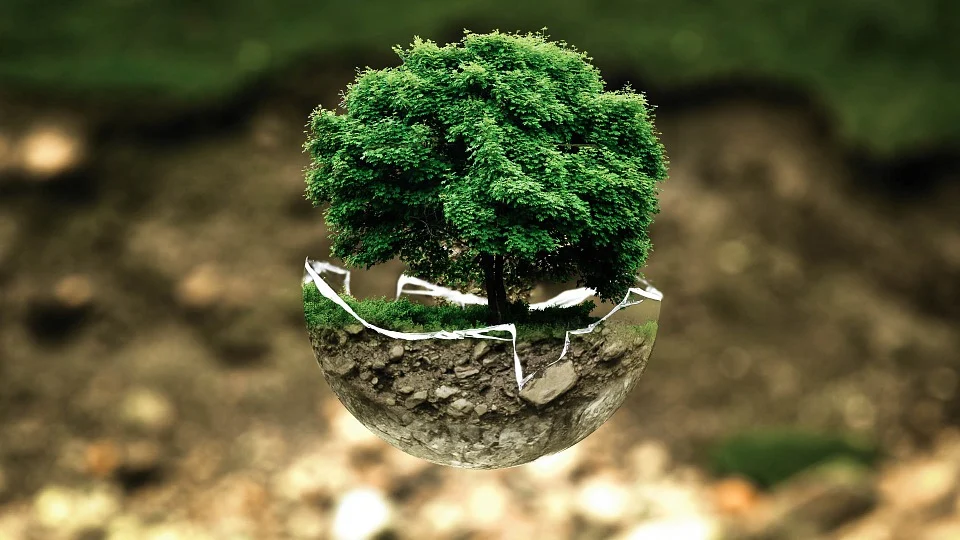 Earth Day is an annual event on April 22 to demonstrate support for environmental protection. First held on April 22, 1970, it now includes a wide range of events coordinated globally by EarthDay.org (formerly Earth Day Network) including one billion people in more than 193 countries. The official theme for 2022 is Invest In Our Planet. For Earth Day 2022, we need to act (boldly), innovate (broadly), and implement (equitably). It's going to take all of us.  All in. Businesses, governments, and citizens — everyone accounted for, and everyone accountable. A partnership for the planet. This day is not just a celebration of this beautiful planet, but also a great opportunity to be reminded of the role we all play in taking care of our world. It is the time to renew our commitments and take initiatives to reduce the impact we have on our environment. This does not start and stop with just me and you. Companies have a role to play here, too. Climate change and other environmental degradations have broken our natural systems, leading to new and fatal diseases as well as a breakdown of the global economy. It is easy to pass the buck than accept our responsibilities to improve the condition of our planet. But it is now time to come together to make concentrated efforts to save Earth.
We share some thoughts from industry leaders as well as initiatives some the companies have undertaken to keep our Earth a beautiful and sustainable planet for all. 
Dr Karthiyayini Mahadevan
Head, Wellness and Wellbeing, Columbia Pacific Communities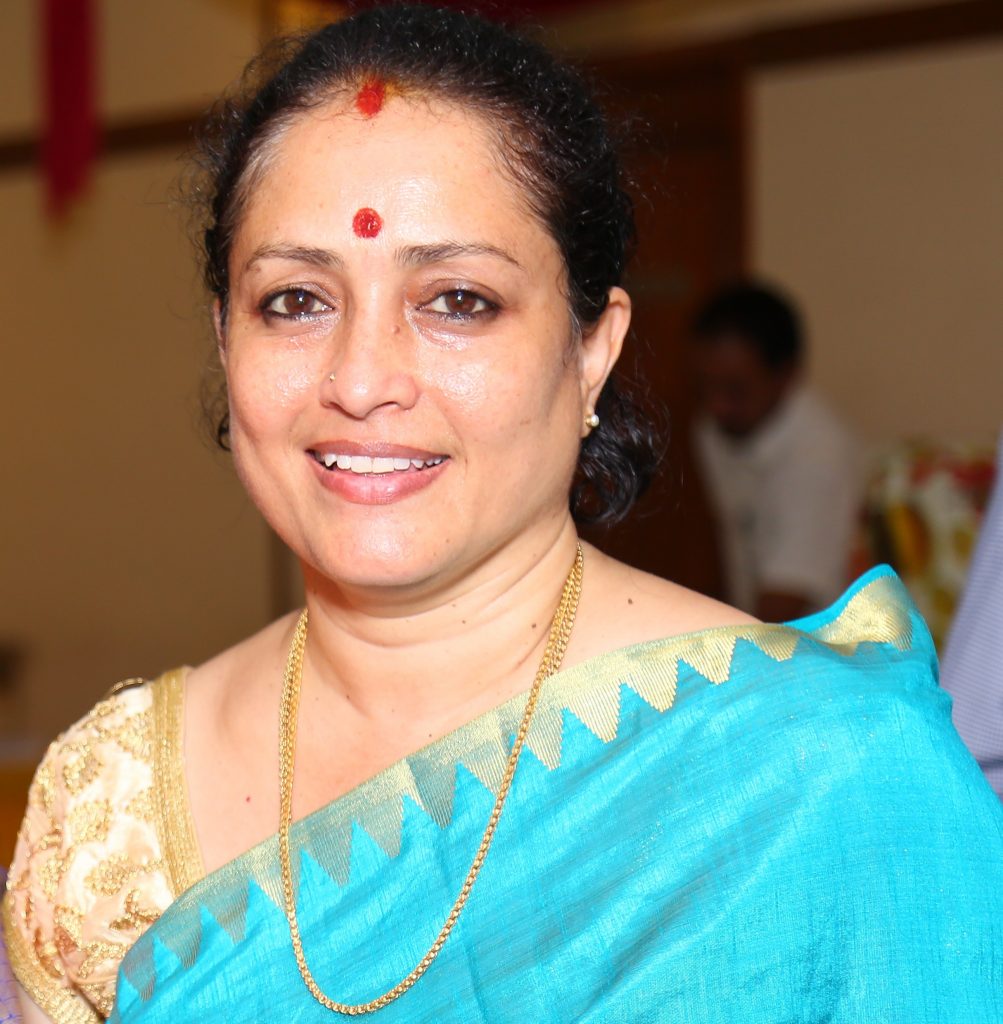 It is time we as human beings revisit our understanding of independent existence. This misunderstood way of independent existence, while having placed humans at the pinnacle of biological evolution, has brought in a huge disconnect between man and earth. Human beings should honour and respect the interconnectedness and the interdependence between us and planetary resources.
Human beings exist through maintaining homeostasis, which is equilibrium in the internal environment. Similarly, a healthy equilibrium in the ecosystem is a prime criterion for planetary healthy existence. The ecosystem is interwoven with different streams of life resourced from the mineral kingdom raised into the plant and animal kingdom. These streams abide by nature's law except for human beings. Human beings have free will. The harmonious balance in the ecosystem is brought about by sharing through contribution and receiving.
The planet gives us abundantly. But human beings take more than they need. The balance will be sought through not living out of greed but living out of need and meeting the need through utilising resources to the optimum. One of the most effective ways to meet this is through mindful living. The first step is to stop overdrawing beyond what one needs. Human illnesses represent this imbalance. Asthma is when breathing out becomes difficult and obesity is when burning out becomes difficult.
Man should give back to the planet, not only for planetary health but for our wellbeing. Out of free will, we, as human beings should bring in lifestyle changes through mindful living and work towards the collective wellness of human beings and the planet.
Shaina Ganapathy
Head of Community Outreach, Embassy Group
At Embassy Group, environment conservation and sustainability are intrinsic to our company's culture. We aim to drive positive change by providing infrastructure-based solutions to enhance basic amenities around Embassy communities. Embassy Group is focused on achieving harmony between our business practices and nature, aligning with this year's theme of "Invest In Our Planet." We strongly believe that collaboration is the key to revitalising our environment and transitioning to a green economy for all.
Embassy is a proud partner of TAICT's EcoGram Solid Waste Management project. Initiated in 2016, EcoGram jointly aims to create an ecologically sound replicable model Gram Panchayat to propagate sustainable waste, water and soil management. To complement the solid waste management infrastructural solutions provided in the Bettahalasuru Panchayat, a strong emphasis is also placed on community engagement and awareness initiatives curated through women and children in the communities.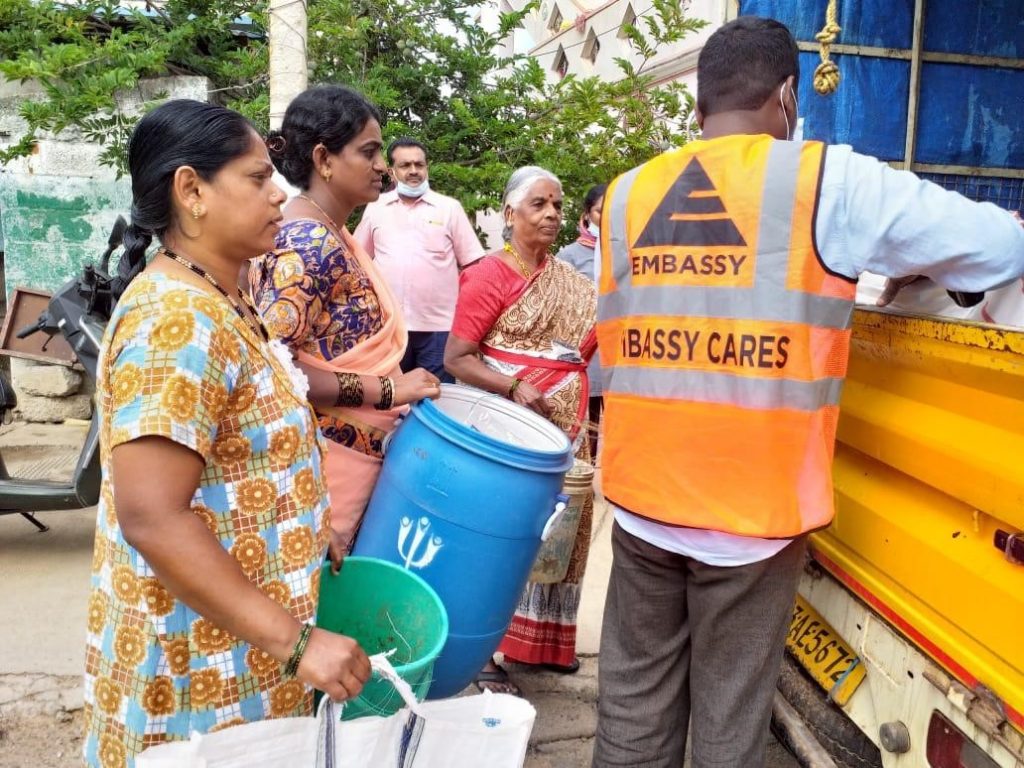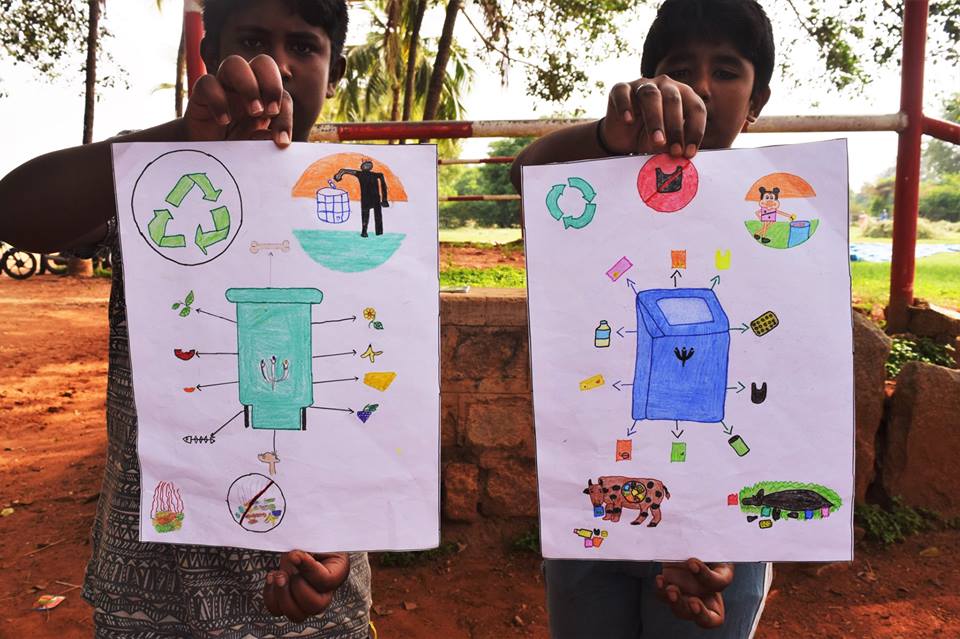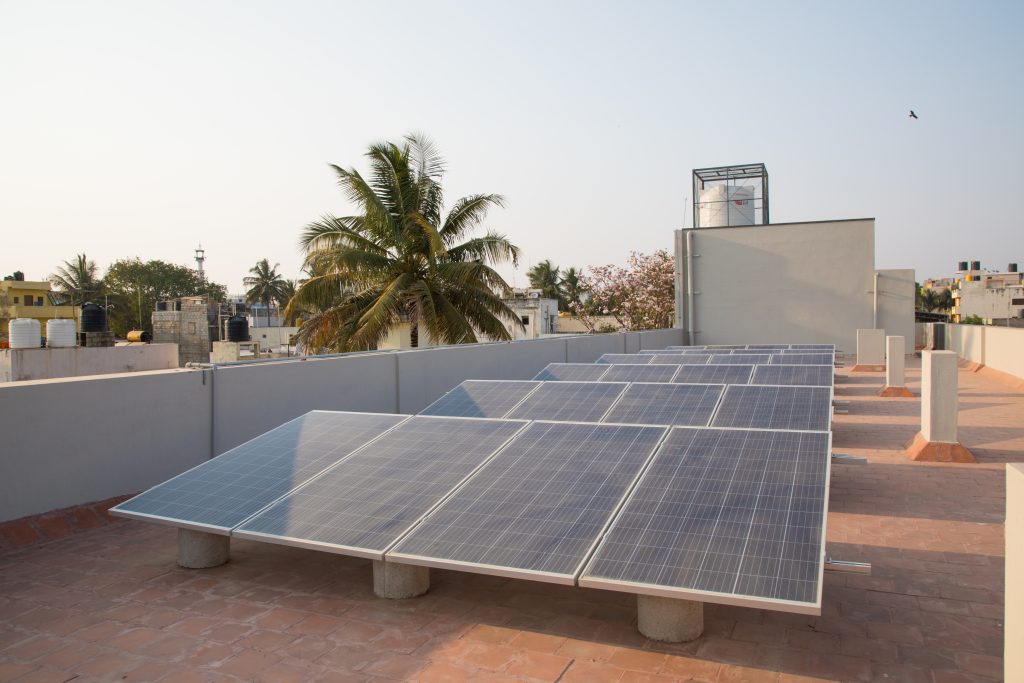 We signed an MoU with the Yelahanka and Bettahalasuru Panchayats to manage a Dry & Wet Waste Collection Centre on a dedicated 2-acre land, benefitting 10 villages. Further, we have also provided solar panels for 16 Government Schools, contributing to the green infrastructure of Bangalore. For this year's 52nd anniversary, our agenda is to join hands with other corporates, the Government and NGOs to create a culture of collaboration and corporate sustainability to deepen our collective efforts toward saving our planet. As champions of sustainable practices, we are poised at continuing our endeavours to reduce environmental degradation and embrace greener communities.
Crispino Lobo
Managing Trustee and Co-Founder, WOTR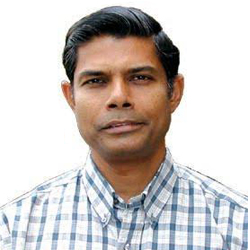 Earth Day was founded as a day of education about environmental issues. But now, we need to move urgently from education to action as climate change threatens our very existence. Already the marginalised and poor communities of rural India are living the reality of a changing climate – yield losses, livestock mortality, water scarcity and an increased frequency of extreme weather events, such as droughts, floods and cyclones among others. We have to start adapting to this reality and nature offers us the best way to enable this. Recognising the value of our ecosystems and the vital services they offer is imperative. Restoring and nurturing these ecosystems is a promising pathway to building resilience and reducing the vulnerabilities of communities and the environment.
Hindustan Zinc
Sustainable development is an integral part of Hindustan Zinc's business philosophy thus 'Investing in our Planet' is a core focus for the company as there is no planet B. The company has taken a holistic view in setting the sustainability goals 2025 and over the next five years, they will focus on expanding the work towards creating positive changes. As a part of its Sustainable Development goals, Hindustan Zinc fosters innovation in the pursuit of a ZERO HARM ecosystem, conservation of resources, improvement of health, safety, and sustainability practices across its operations.
The company focuses on five core elements water, climate change, waste, energy and biodiversity management, setting targets for each and directing our efforts towards improving processes and technologies.
Little Drops Make the Mighty Ocean
Water is a necessity which warrants maximum efforts for its conservation as well as proper management. Hindustan Zinc understands the importance and adopts best practices for making judicious use of water and conserving it. The company constantly looks to enhance and improve its water use efficiency by using less water-intensive technologies and maximising water recycling opportunities to help minimise the use of freshwater.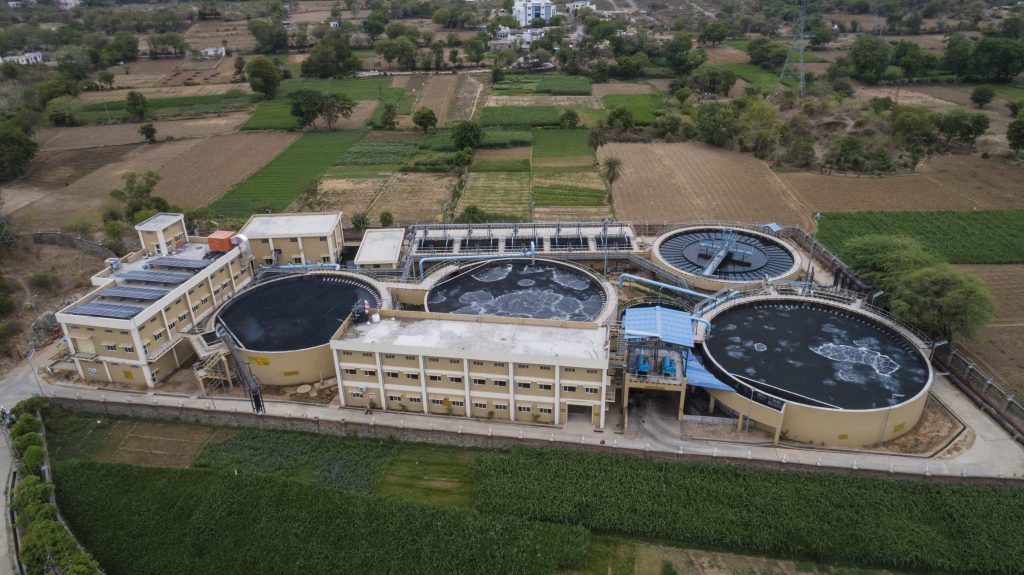 As a water positive company, Hindustan Zinc operates Sewage Treatment Plants (STP) in Udaipur. With a current capacity of 60 MLD, the STP can treat nearly all the sewage in the city and deliver processed water that can be reused at the company's plant. The company's RO-ZLD plant at Zinc Smelter Debari eliminates waste & discharge and recycles water for reuse in the company's operations.
Yet another noteworthy water conservation effort initiated by Hindustan Zinc is the rainwater harvesting structures at the company's Rampura Agucha Mine (RAM). These structures enable rainwater harvesting and help replenish water within local watersheds to help Hindustan Zinc further reduce freshwater consumption.
Combating Climate Change
Climate change and extreme weather trends have been recognised as one of the key risks faced by humanity. Hindustan Zinc has taken concrete steps toward tackling climate change. The dedicated environmental sustainability efforts have led the company to take on the role of 'COP26 Business Leader' in shaping the agenda for COP 26.
The company had launched its first Task Force on Climate-related Financial Disclosures (TCFD) Report based on TCFD recommendations and guidance to align their reporting process with the best practice of global climate reporting. Further, demonstrating its pledge to assist the fight against climate change, Hindustan Zinc has committed to the long-term target to achieve net-zero emissions by 2050 in alignment with the Science-Based Target initiative (SBTi).
Hindustan Zinc understands that the pursuit of environmental sustainability must be multifaceted and that is why biodiversity conservation too, is an important aspect of the company's green efforts. To that end, Hindustan Zinc joined the Taskforce on Nature-related Financial Disclosures (TNFD) forum and has entered a three-year-long engagement with TNFD partner, the International Union for Conservation of Nature (IUCN).
Hindustan Zinc's ingenuity in this regard is also witnessed in the fact that it repurposes waste generated at its facilities for the construction of roads. The company also holds a US patent for manufacturing paver blocks from process waste which is a unique model of creating livelihood opportunities for its communities.  
Bringing Smart Solutions to Operations
To realise its dream to achieve carbon neutrality by 2050 Hindustan zinc is investing in the latest technologies benchmarking global practices and bringing subject matter experts on board. the company is all set to invest $1 billion to turn its mining operations environment-friendly.  In this regard, the company has signed an MoU with Normet Group Oy and Epiroc Drills AB to deploy EVs for production and front-line servicing in their underground mines.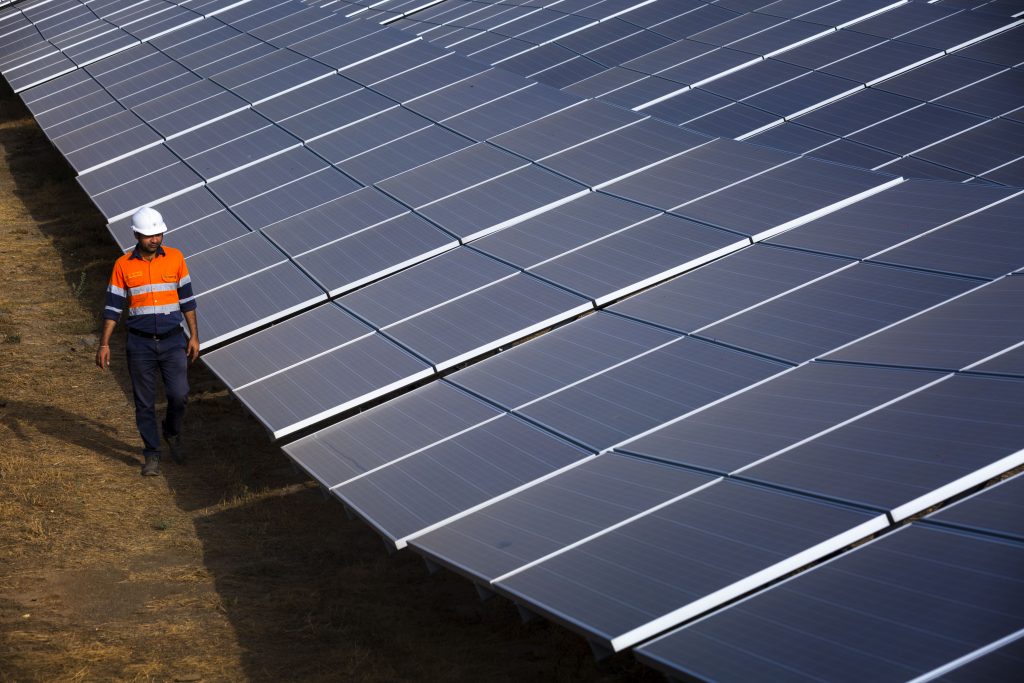 Hindustan Zinc also understands the journey towards decarbonisation needs more than just replacing underground frontline vehicles with electric alternatives and has a fleet of electric scooters for security staff, passenger EVs, and underground service EVs for mines.
The company is conscious of the fact that switching to renewable power helps in reducing carbon emissions to half and has undertaken a ₹350 crore-investment project in renewable energy for its smelting operations. Towards this goal, the company has approved the proposal for entering a long-term group captive Renewable Power development plan up to a capacity of 200MW. 
The Body Shop India
The Body Shop, founded in 1976 in Brighton, England by Dame Anita Roddick, is a global beauty brand and a certified B CorpTM. The Body Shop strives to make a positive difference in the world by providing high-quality, naturally-inspired skincare, body care, hair care, and make-up that is ethically and sustainably produced. This ethos, which pioneered the philosophy that business can be a force for good, is still the brand's driving force.
In this context, The Body Shop India launched two campaigns to support our Mother Earth in becoming a better place: The Body Shop Plastic for Change Initiative and The Body Shop Return, Recycle, Repeat Initiative. 
The Body Shop Plastic for Change Initiative
In 2019, The Body Shop has launched the world's first Community Fair Trade Plastic packaging by sourcing recyclable plastic waste from waste picker communities in Bengaluru, India. They have applied 4 decades of Community Fair Trade expertise to create sustainable packaging. At the heart of this project, is the belief that simply reducing the plastic we use is not enough – we must look at the plastic waste that already exists as a valuable resource that can and does form the livelihood of some of the poorest people in the world. By working with our Community Fair Trade partner Plastics For Change (PFC), The Body Shop is sourcing recyclable plastic waste from waste pickers and recycling this plastic to create product packaging. In 2019 alone, they have purchased 250 tonnes of Community Trade recycled plastic from this initiative and used it in nearly three million 250ml haircare bottles. In 2019, they have sourced 250 tonnes of recyclable plastic and by the end of 2021 aiming to purchase over 900 tonnes of Community Trade Recycled Plastic. 
The Body Shop Return, Recycle, Repeat Initiative  
The Body Shop India has pledged its efforts toward ambitious sustainability goals through its new Return Recycle Repeat (RRR) in-store plastic recycling programme.
Marking a renewed promise towards reducing plastic waste from ending up in oceans and landfills, The Body Shop launched its new Return Recycle Repeat program to launch the RRR programme to all of its India stores by June 2022. Additionally, all-new India stores would feature the RRR programme from the point of launch itself. Under the pilot launch in select stores during the pandemic, The Body Shop has already recycled 30,000+ plastic bottles. As such, the brand also pledged to recycle at least one million plastic bottles by 2024.
This commitment is a natural next step for the brand after its launch of the world's first Community Fair Trade (CFT) recycled plastic packaging made from plastic waste collected by Bengaluru waste pickers in 2019. Currently, all product lines of The Body Shop globally contain 75 per cent post-consumer recycled plastic (PCR) including CFT plastic from India. The Body Shop also supported female waste pickers in South India through the COVID crisis via Project NARI in 2020-21. Both the initiatives were created with the brand's global CFT partner, Plastics for Change, in Bengaluru India.
Today, The Body Shop's unique blend of nature-inspired, cruelty-free beauty and ardent activism continues to be loved by millions of consumers globally. The Body Shop is a pioneer in cruelty-free beauty as well as ethical sourcing through our bespoke Community Trade programme, creating positive social impact and environmental sustainability. 
VANDAM India
VAHDAM® India is a digitally native global wellness brand that brings India's finest teas and superfoods to consumers in 130 countries through a home-grown label. It is a certified Climate Neutral & Plastic Neutral Brand that donates 1 per cent of its revenue to the education of tea growers' children through their social initiative,' TEAch MeFirst Indian wellness brand to be included in the Oscars Goodie Bag in 2022.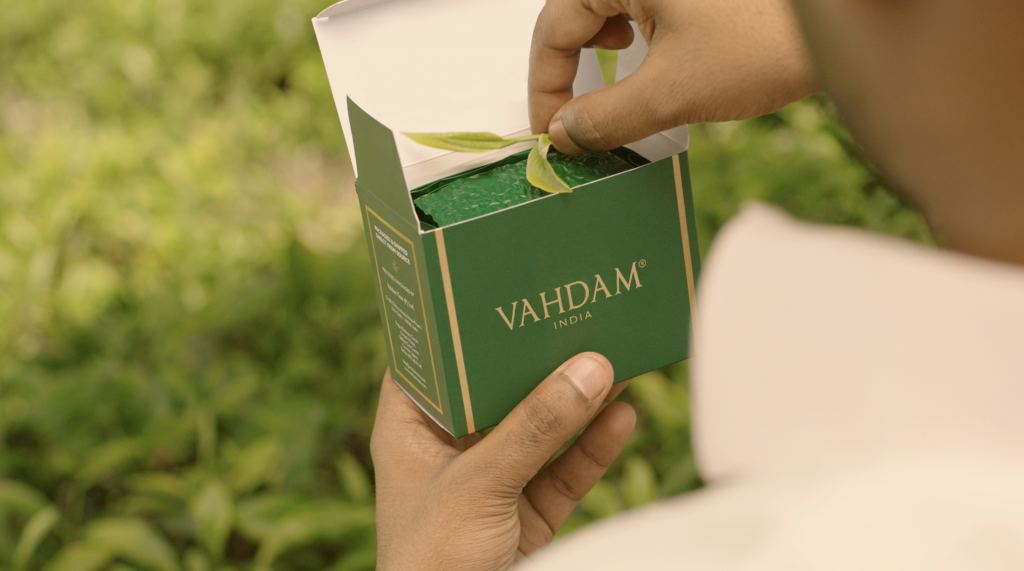 In 2020, VAHDM® became one of the first tea brands in Asia to get a Climate Neutral & Plastic Neutral Certification. This was in line with the brand's long-term goal of aligning to UN SDGs by 2030. With this, they went ahead to offset the carbon footprint by purchasing credits in projects that work at reducing, removing, or avoiding emissions or carbon from traditional fossil fuels, and thus help control climate.
In 2021, VAHDAM® India has continued with their commitment to Climate Neutrality by measuring and offsetting its carbon footprint for the year 2020 and will continue to do so in the coming years. Offsetting – VAHDAM® India has purchased an equivalent amount of carbon credits to 'neutralise' their emissions. They have purchased credits from the following projects that are underway in India.
o   20MW Biomass Power Project at Godawari Power and IspatLimited, Chhattisgarh
o   100.5 MW Wind Power Project in Madhya Pradesh, India
o   Improved Wood Stoves in Udaipur – Helping Women and Environment
Renew: Responsible businesses are increasingly focusing on measuring and reducing the use of plastic. In 2020, VAHDAM® worked with rePurpose Global, to measure and offset its plastic usage, and become one of the first tea brands in India to get the Plastic Neutral certification. rePurpose Global is the World's First Plastic Credit Platform dedicated to reducing waste, reviving lives, and restoring nature's balance. VAHDAM® regularly measures its plastic footprint by carefully calculating the total amount of plastic that is used in its operations. This footprint is then neutralised by investments in various projects. 
Hence, as part of the long-term commitment to climate change, VADHAM® India is focused on reducing its carbon footprint by progressively looking at doing more with less energy consumption. While a growing business does result in a direct increase in the carbon footprint, they endeavour to reduce energy consumption through a planned roadmap, e.g., monitoring usage of air-conditioners, lights and fans at office headquarters, use reusable glassware in canteens.