Mumbai, November 2, 2018: As part of their ongoing CSR campaign "Guardians on Road", Gulf Oil, in association with the famed Helmet Girl – Lisa Sadanah, emphasised the importance of wearing helmets by children pillion riders. DCP Deepali Masirkar also gave road safety lessons to parents and school children of Rizvee Springfield High School at Bandra.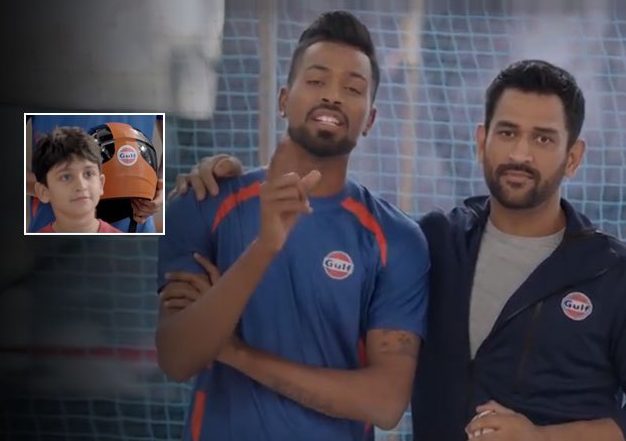 The campaign kickstarted with a film featuring MS Dhoni and Hardik Pandya, championing the cause and underscoring the importance of children wearing helmets while riding pillion on bikes. The brand distributed 4000 helmets across 20 schools of Mumbai. While children's helmets are available in all sizes, Gulf Oil is distributing helmets, which are 540 mm in size and ISI certified. These helmets typically will fit children between 8 – 13 years old.
Wearing helmets is compulsory for two-wheeler drivers, but on most occasions, children pillion riders are never made to wear them. To spread awareness about this largely ignored issue of children's safety on two-wheelers, which are ubiquitous on Indian roads, Gulf Oil Lubricants has started a unique nationwide campaign called, "Guardians on Road", to distribute more than 15000 helmets to children.
Gulf Oil has launched a pledge page on their website where people can go and take a safety pledge to ensure that children in their family never ride two-wheelers without a helmet. This page is live on www.gulfoilindia.com. The lubricants brand is urging consumers to sign the pledge today and promote awareness among their friends and family for the cause. A few lucky pledge-takers stand a chance to win a free helmet.