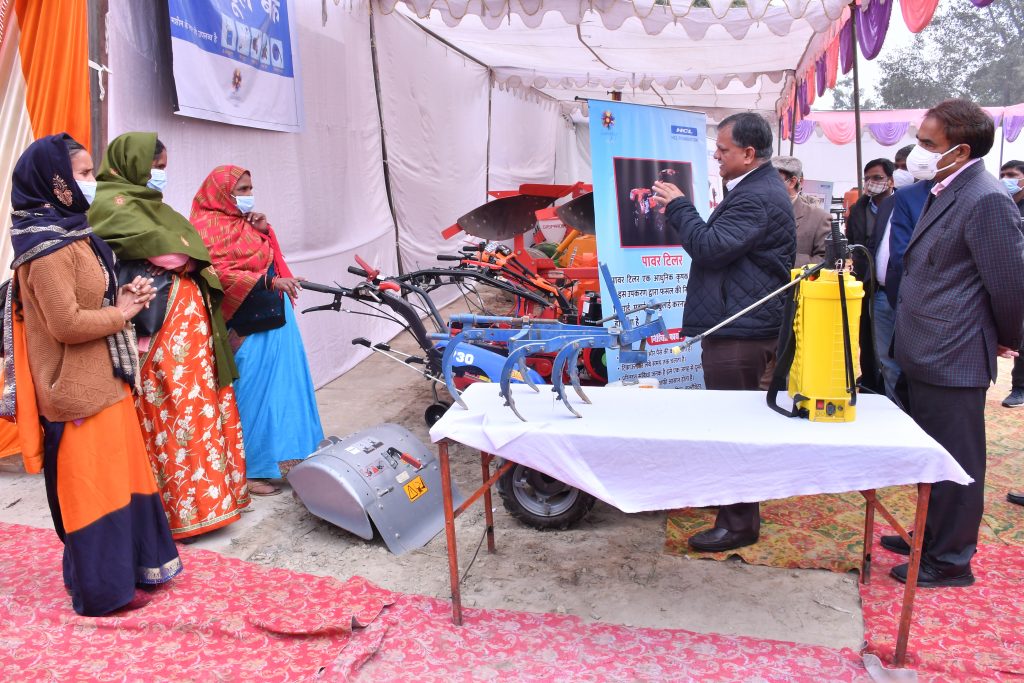 Hardoi/Lucknow: HCL Foundation in a joint initiative with the Department of Agriculture & Farmers' Welfare, Govt. of Uttar Pradesh, has launched the Centre for Agriculture and Technology Transfer (CATT) in Hardoi, Uttar Pradesh. This initiative is part of HCL Samuday – an ambitious programme of HCL Foundation working towards creating a scalable and replicable development model for rural India. CATT will provide training to farmers on modern farming techniques and technologies, to help improve crop yield, eventually supporting their income augmentation.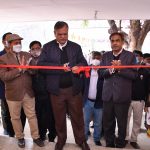 The Centre was inaugurated by Shri Manoj Kumar Singh, Additional Chief Secretary, Rural Development, Uttar Pradesh, and Dr Nand Kishore, Deputy Director Agriculture, Hardoi, UP, along with Alok Varma, Project Director, HCL Foundation.
The CATT, spread across five acres of land, has been established basis an MoU signed by HCL Foundation and the Hardoi District Agriculture Department, UP, in 2020. HCL Foundation will manage the CATT till 2023, and thereafter, it will be operated by the Agriculture Department, Government of Uttar Pradesh. Currently, nearly 6,000 farmers from 11 blocks of Hardoi district have been selected for the various training sessions. The program will be expanded further to include all farmers of the district.
The Centre will offer:
A fully functional soil-testing laboratory cum crop protection advisory centre with the capacity to test more than 30,000 samples per year
Effective management and utilisation of farm machinery at a nominal price
Classroom training modules about modern crop practices, pesticides and insect management, and usage of new farm machinery for land development
Other services including farmers' training centre, customised farm machinery bank, solar-based drip irrigation system, low tunnel polyhouse, and green shade net, herbal garden, and integrated nutrient and pest management
Speaking on the occasion, Shri Manoj Kumar Singh, Additional Chief Secretary, Rural Development, UP said, "The practice of traditional cropping has a long history in the region. But HCL Foundation has played a role in providing latest agriculture technologies to farmers in project area. The newly established the Centre for Agriculture Technology Transfer can help improve the lives of farmers. I do hope that many farmers are able to utilize its services to the fullest. I would like to thank HCL Foundation and Deputy Director of Agriculture for transforming an under-utilized land as a training and knowledge dissemination centre."
Commenting on the initiative, Alok Varma, Project Director, HCL Foundation, said, "The way farming is done directly impacts the nutrition of the food we consume. Therefore, it is essential that farmers receive education around modern farm technologies and innovative techniques. HCL Samuday has been working since 2015 towards implementing various innovative programs in this direction. Some of these include sensitising farmers about scientific farming practices, modern farming equipment and institutionalization of farmer clubs to make agriculture less burdensome and more market-linked. As a result of our efforts, marginal farmers (from the group that we have worked with) have been able to enhance their farm income by up to 25 per cent. CATT is another step in our overall efforts to transform the agriculture sector in this region."
The HCL Samuday team will scale up the Centre as the focal point of training a group of selected farmers, who will become the anchor for further proliferation of agricultural practices in their respective villages and Gram Panchayats.
HCL Samuday has been supporting farmers with sustainable, innovative, and cost-effective farming techniques.  So far, over 66,000 farmers have benefited from HCL Samuday's efforts in improving agricultural practices. In 2017, it helped set-up Hardoi Kisan Producer Company Limited (HKPCL), a farmer producer organisation which has 2,350 shareholders and a turnover of over Rs. 7.6 crores for FY 20-21. All farming related activities like input distribution, farm mechanisation, food processing etc., is being done by the farmers (members of HKPCL) with support of HCL Samuday.
To help marginal farmers further enhance their income, HCL Samuday has helped set-up 3400 nutrition gardens within the farmers' homes. These have helped more than 18,000 villagers help realize savings given that they are now able to use fresh and nutritious produce from their own backyards.
So far, HCL Samuday has positively impacted over 9 lakh individuals in more than 165,000 households from 284 Gram Panchayats in Hardoi district of UP.