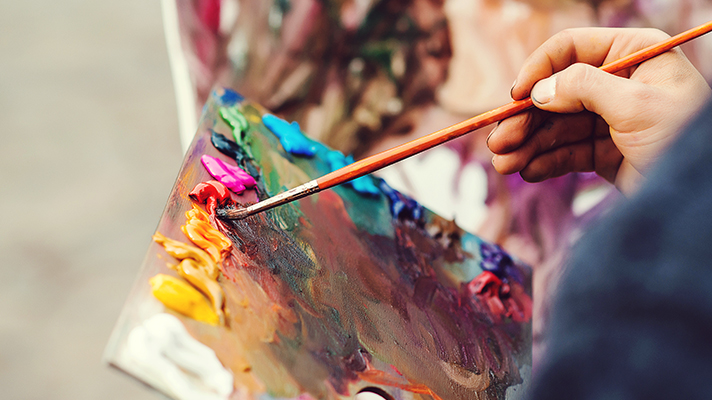 Gurugram: Hyundai Motor India Foundation (HMIF), the CSR arm of Hyundai Motor India Ltd. (HMIL) announced the 2nd edition of their one-of-a-kind art CSR initiative 'Art for Hope 2023' to support 25 artists and 10 art collectives with a grant of Rs 40 Lakhs. The grant application will be accepted from September 1-15, 2022 through offline and online channels.
Launched in 2021, the 'Art for Hope' initiative was the auto industry's first dedicated CSR programme in the field of art to unearth and nurture hidden talents in diverse fields of art, craft and culture across the nation. In the first edition, 163 entries were received from 17 States, of which, 25 artists were selected from ten States. These artists received a grant of Rs 1 Lakh which they used to source resources which became unaffordable during the economic downturn of the pandemic. 
A grand finale was held to display the works of these 25 artists in Bikaner House, New Delhi, which led to the artists being discovered by prestigious galleries, winning international residencies or finding opportunities with national institutions.
Commenting on 'Art for Hope 2023' CSR initiative, Puneet Anand, AVP & Group Head – Corporate Affairs, Hyundai Motor India Ltd. said, "Hyundai Motor India Foundation under the aegis of global brand vision 'Progress for Humanity' has been working on various sectors to help create livelihood opportunities for the underserved.  During the first edition of Art for Hope, we connected with the artist community for the first time and it was indeed an enriching experience. It motivated us and so this year we have expanded the scope by adding art collectives to our repertoire.  We are sure this year more undiscovered talent will be brought to the fore and we are extremely enthused to be a catalyst in this process."
'Art for Hope' aims to unearth hidden talent in the field of art panning different forms such as Visual Art, Digital Arts, Performance Arts & Folk, and Traditional Arts & Crafts. The shortlisted artists will get an opportunity to cross-collaborate with other artists, be mentored by industry experts and receive training in specific areas like promotion, financial management, communication etc. The projects will be displayed for community viewing in prominent art spaces in North and South India, providing artists with an opportunity to showcase their works to a wide range of audiences.
The jury for 'Art for Hope 2023'are Aditya Arya, an acclaimed photographer and curator and founder of Museo Camera, Centre of Photographic Arts (Gurugram), the largest photography museum in South East Asia, Jagannath Panda, a popular visual artist and curator and founder of Utsha Foundation for Contemporary Art (Bhubaneshwar) along with Dr Rathi Jafer, Director of InKo Centre (Chennai).
Applications will open from September 1-15, 2022 at www.hyundaiartforhope.com for artists and collectives across India.