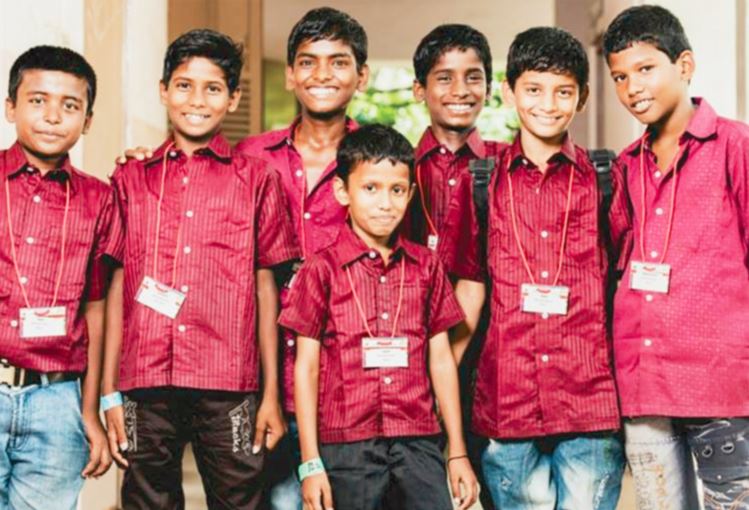 Bhumi Unlocks Life-Altering Opportunities for Children Across India. Children living in shelter homes and lesser privileged communities struggle with social issues and the lack of quality education, resulting in decreased opportunities for financial stability later in life and reentering the cycle of poverty. Statistics by the Ministry of Human Resource Development show that the dropout ratio for 2014 is more than 50 percent of the total number of children enrolled in Primary and Secondary grades.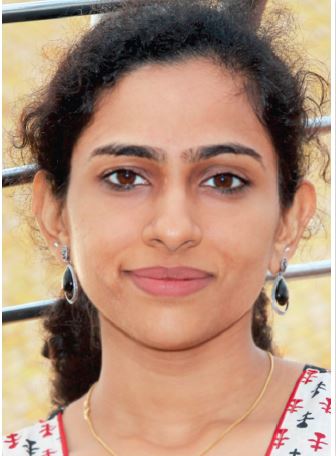 Despite the passage of Right to Education (RTE) and primary school enrollment at nearly a 100 percent [ASER, UNDP and the World Bank Reports], the quality of education received by the bottom 50 percent in municipal schools is appalling. Primarily, these problems are caused by the inability of government schools to provide quality education, and an absence of role models to guide and mentor these children. In the long run, without proper intervention, children from shelter homes and those from underserved communities will graduate to adulthood; totally unprepared for employment thereby leading to working low-paid jobs and poor civic engagement.
Desiring to add value to these precious lives, a group of young friends from Chennai – Dr. Prahalathan KK,Harisankar Namasivayam, Ayyanar Elumalai, with a passion to change society and build a better tomorrow, decided to set up an NGO for this purpose. Thus was born one of India's largest independent youth volunteer nonprofit organisations, Bhumi, on August 15, 2006.
We believe that every underprivileged child deserves quality education. It has transformed this conviction into a volunteering opportunity for India's youth, launching a snowball effect of nurturing talent on the path to an educated, poverty-free India.
With have centres in Bengaluru(Karnataka), Chennai, Coimbatore, Tiruchirapalli(Tamil Nadu), Hyderabad(Telengana) Indore(Madhya Pradesh) Kolkata(West Bengal), Chandigarh, New Delhi & NCR, Mumbai and Pune(Maharashtra), and Jaipur(Rajasthan).
Our two core areas of work are Ignite and Catalyse
Ignite
Transformational Education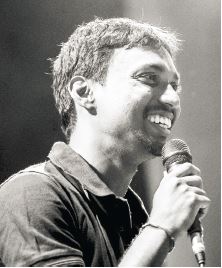 Ignite is Bhumi's supplementary education programme benefitting children from shelter homes, slums and village community centres. It bridges educational inequities faced by these children in a scalable and cost- effective manner. The programme is delivered during the weekends by our 2,500 young, trained volunteers. Over 10,000 children benefit from the programme across 13 Indian cities.
Personal growth is evident in both volunteers and children: Our volunteers gain perspective and the experience to mould themselves into leaders in their communities, while academic/life skills support creates a better future for the children.
The programme consists of: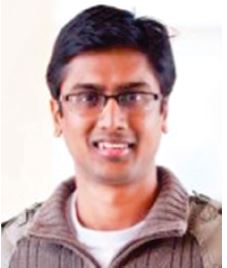 Computers: We provide basic computer training, Microsoft Office and the internet to children with limited or no access to computers. The curriculum has been developed in-house to provide sufficient practical exposure to computers.
English: We follow the integrated approach to language acquisition, which involves a combination of phonics and whole language learning for children from primary school. It facilitates peer learning, allowing time for each child to experience the learning errors of self and others, and problem solving in a collaborative fashion.
Mathematics: Our curriculum, which focuses on acquisition of fundamental mathematical skills, enables children from primary school to develop a holistic and deeper understanding of key mathematical concepts in a hands on environment.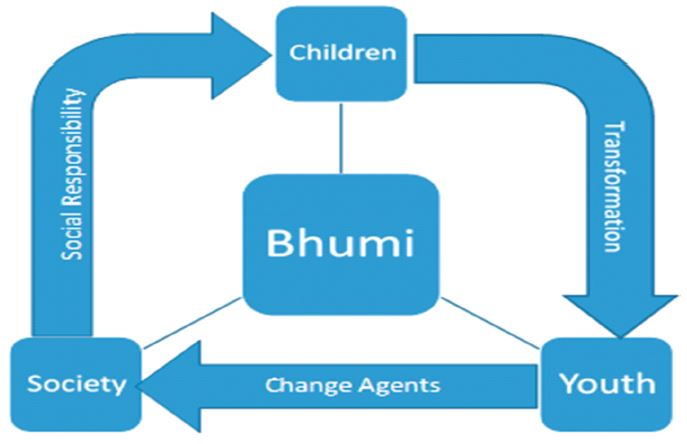 "Bhumi believes that every underprivileged child deserves quality education. It has transformed this conviction into a volunteering opportunity for India's youth, launching a snowball effect of talent nurturing talent on the path to an educated, poverty-free India"
"Children benefitting from our educational programme are assessed through a baseline test at the beginning of the year and another assessment at the end of the year"
Mentoring: We address the lack of positive role models in the lives of adolescents through one-to-one mentoring and an activity-based model to impart life skills such as communication, teamwork, goal setting and creativity.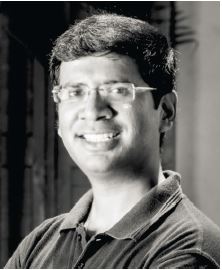 Robotics: This exciting hands-on programme helps children learn scientific concepts by building robots on their own. It also generate in them an interest in the fields of Science, Technology, Engineering and Mathematics (STEM)
Science: We help children in middle school improve practical understanding of science and facilitate hands-on experimentation to ensure improvements in conceptual understanding and application.
Talent Development: Through this course, we help children explore their talent in sports like football, volleyball, throw ball, badminton, and arts like dancing, painting, music and theatre. The refreshing fun-filled sessions provide an enriching experience outside of school.
Programme Strategy
We conduct these on a weekly basis, with a small adult-child ratio, and an emphasis on modelling good behaviour. Our supplementary education programme is designed to address the lack of competence in the fundamentals of academic subjects, while building life skills. The curriculum is carefully selected to meet regional needs, and reworked yearly to meet the needs of our beneficiaries.
Volunteers affiliated with these projects receive rigorous training in curriculum, pedagogy and assessment, and year-round support. Students and young professionals, under the age of 30, from different walks of life are invited to teach/mentor for a minimum of two hours every weekend as part of this programme.
Monitoring and Evaluating our Impact
Children benefiting from our educational programme are assessed through a baseline test at the beginning of the year and another assessment at the end of the year. A sample of the assessment testifies the children's significant improvements.
Key Outcomes
Short Term: The children are able to learn core concepts and staying on track with standard- level requirements. There is improvement in behaviour, with positive impact in the classroom and an accelerated pace of learning.
Long Term: The children acquire strong future orientation and life skills to ensure future success. There is increased opportunity for college and future employment ensuring them financial and social stability. The programme also grooms them to bebetter engaged in their community's civic life.
Catalyse:
Transforming Citizenry: Civic Projects
Our civic projects engage volunteers in causes like animal welfare, road safety, disability, environment, health etc. in one-off and regular volunteering activities. The programmes consisting of one-off and regular volunteering activities engage over 10,000 volunteers each year in over 15 cities across India. We aim to impact the life path of 1,00,000 children and 1,00,000 volunteers by 2020.
Parichay is a project initiated by our Delhi volunteers as part of the Catalyse programme to spread awareness among children about child abuse and how they should counter such situations. Under this initiative, volunteers conduct sessions on preventing child abuse at different schools and shelter homes. They sensitise students about the possible apprehensive situation they could face and teach them prevention strategies. Currently, sessions are being conducted for children in primary classes.
"While preparing and finalising the content for Parichay campaign, I was trying to figure out how to speak and discuss about such a sensitive topic with the students. As I conducted the session, I understood how few unanswered questions seared through their innocent minds. They were inquisitive and animated. It spurred me to continue with more sessions, confident that this education is vital," says a volunteer.
Bhumi embarked on the mission to bridge the gap in education twelve years ago, and we would not have come this far if not for the undying spirit and energy of our volunteers.
We have been applying the learning from our experiences in content development and project management, and rapidly improving the quality of our project delivery each year. We believe that our projects are responsible for steering our beneficiaries in the right direction and will aid in providing a structured beginning to life-altering opportunities. We will continue to transform the lives of those who deserve but have not yet had the exposure to quality education as we firmly believe that when we 'Change Today, we Change Tomorrow'.
Incentives to perform for those in need of it are an integral cog in the machine of upliftment. By continuing to encourage excellence, and providing a ray of hope to those who need it, Bhumi is helping to create a better, brighter future … a future in which every child has the chance to dream, the chance to grow, and the chance to change the world.
Bhuvaneshwari
In our quest towards a better future, there are some stories that inspire more than most. One such story is that of young Bhuvaneshwari, a tenacious girl who has benefitted from Bring Smiles – a sponsorship programme, initiated in 2011, to support children from lesser- pivileged backgrounds. The daughter of a mason and a household helper, financial support was not easy to come by for Bhuvaneshwari. With two younger siblings, the situation was far from ideal. But rather than be daunted, her drive and determination to succeed only grew. Her guardian, Mrs. Gayathri Ramadoss, after learning of her impressive score of 462/500 in Class X, approached us, seeking support for her education. Bring Smiles sponsored her in Class XI, keeping track of her academics. She performed consistently, thereby securing a sponsorship for Class XII as well. And yet again, she proved herself by securing the first rank in her school with a score of 1147/1200. Our team visited Bhuvaneshwari's school and interacted with the staff who were full of praises for her. They described her as dedicated, hardworking, obedient, cooperative and determined. Her Principal also spoke very highly of her. She thanked us for supporting such a deserving candidate. Bhuvaneshwari plans to pursue a degree in Commerce with CA classes in parallel, again backed by her Bring Smiles Scholarship. The success of the beneficiaries of this programme as doctors, auditors, etc., is not its most important facet; it is the greatest contribution to society in nurturing these children to grow into good human beings. Bhuvaneshwari's dream to be an auditor is supplemented by her desire to help children in need, and provide free tuitions to those who cannot afford expensive coaching centres, thus, continuing to bring smiles long after this sponsorship programme has run its course for her. From 19 students in 2013-14, to 459 students in 2017-18, Bring Smiles has helped made a big difference, opened doors to a better future for these deserving candidates and many more of such in the future.
Niveditta B, Mumbai
"Volunteering with Bhumi helps keep negativity away from your mind. Your perspective gradually tends to broaden. It makes you a more idealistic and strong person. These are the changes that developed within me with time."
Rahul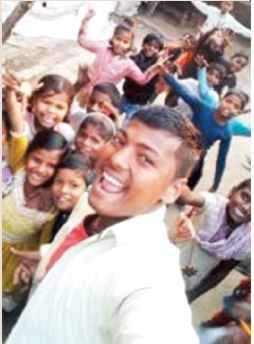 In the ongoing journey to achieve quality education for all children, our Bhumi volunteers have enjoyed many proud moments. One such instance was experienced by our Delhi centre recently when one of their students started educating other children in his hometown. He also emphasised on the impact educating and guiding children can have on our society. Rahul* (name changed), a child from a village in Uttar Pradesh, was residing in Delhi at an orphanage that provided shelter for children till Class X. He was enrolled in Ignite, our education programme. After being a part of the Science programme for two years in middle school, he moved into the mentoring programme in high school. The latter pairs underprivileged children with volunteers who act as their mentors and role models. The programme helps children realise their potential and transform them into more socially conscious citizens. Though Rahul was in the mentoring programme, volunteers from all educational programmes under Ignite in Delhi supported his education. Soon after his Class X final exams, Rahul moved back to his hometown to continue his higher education. He has been in regular contact with Lakhbir, one of his volunteer-mentor. During a recent conversation with Lakhbir, he related that he is educating more than 150 children in his hometown through an after-school programme, along with five other volunteers. "I am liking it so much. Time passes so quickly while teaching them. They are very eager to learn," Rahul shared with Lakhbir. Our volunteers were exhilarated on learning how Rahul drew inspiration from them, and decided to give back to society. Lakhbir says, "The contribution he is making to society at such a young age is an inspiration. To see my student growing into an individual inspiring many more, is the biggest reward I can ever ask for. All I feel is pride as a mentor." Rahul stands as a leader to many underserved children in his village, just like how he was led by volunteers during his time in Delhi; this is one vital success for Bhumi.
Dinesh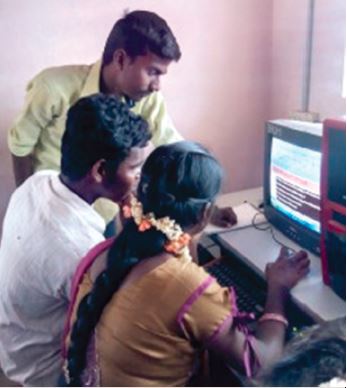 Dinesh was part of our computer programme at a community centre in Thirumulaivoyil, Chennai. He graduated in 2011 and wanted to pursue engineering. His volunteer teachers suggested that he starts teaching at the same learning centre; not just to experience the joy of volunteering, but to give back to his community what he had received. Being from a similar background as the children at the Centre, Dinesh was able to develop a good rapport with the children. He was, in a few months' time, able to instill faith in them that they too could dream and achieve big. Once inspired by Bhumi's volunteers, he is now an inspiration to his students. Dinesh wishes to be a successful software engineer, while continuing to volunteer without any obligation. Dinesh's story bears testimony to Bhumi's impact not just on an individual, but on society as well.
Vaishnavi Srinivasan is Executive Director at Bhumi.She can be reached at contact@bhumi.ngo