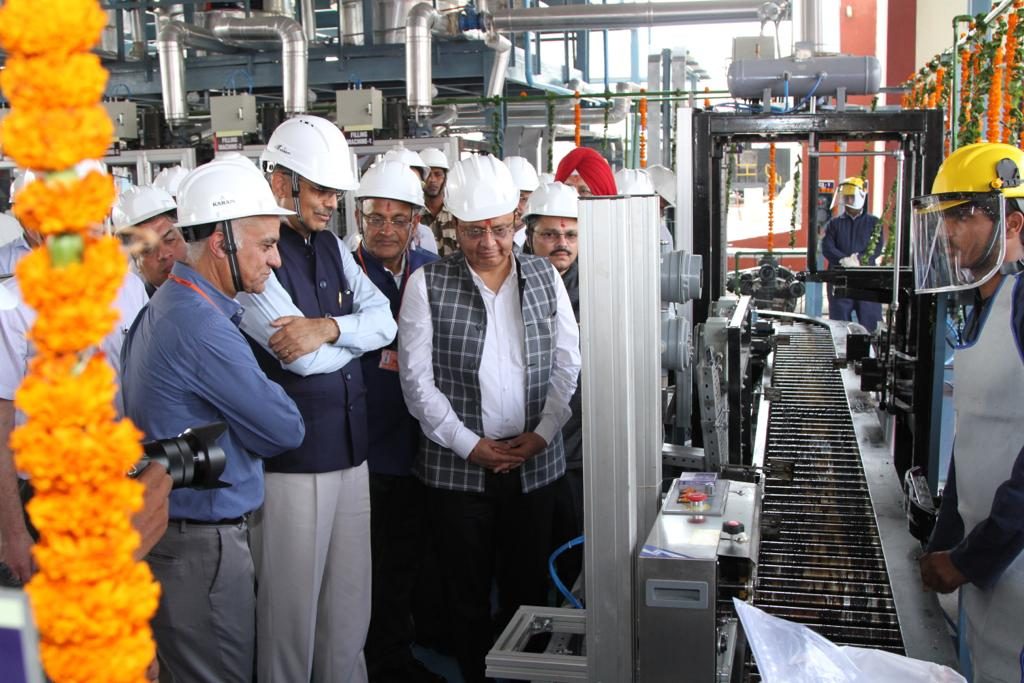 Mumbai, October 3, 2019: To mark the 150th Birth Anniversary of Mahatma Gandhi, and as part of  Swachh Bharat Abhiyan, IndianOil Corporation Limited, flagged off four novel initiatives to reduce, reuse and recycle plastics.
To popularise the Repurposed Used Cooking Oil (RUCO) movement across the country as a part of commemorating the birth anniversary of Mahatma Gandhi, Dr.M.M.KUTTY, Secretary, Ministry of Petroleum & Natural Gas along with Sanjiv Singh, Chairman, IndianOil, flagged off 10 LPG delivery vans with banners to promote R-UCO (Repurposed Used Cooking Oil) at Centre Half Service Station, Sadiq Nagar, New Delhi.
G.K.Satish, Director (Planning & Business Development), Shyam Bohra, Executive Director, Delhi State Office, SK BOSE, Executive Director, HR, Subodh Kumar, Executive Director, (AE&SD), Sangeetha Munjal, Executive Director, IndianOil, and other senior officials were present during the occasion.
Biodiesel is an alternative fuel similar to conventional or fossil diesel. Biodiesel can be produced from vegetable oil, animal oil/fats, tallow and cooking oil. Used Cooking Oil (UCO) can be converted to Fatty Acid Methyl Esters (FAME), which has fuel properties similar to crude based diesel and hence called Biodiesel. Thus, UCO is a major source for the production of biodiesel. The potential of biodiesel from UCO in India is estimated at 3.5 MMTPA.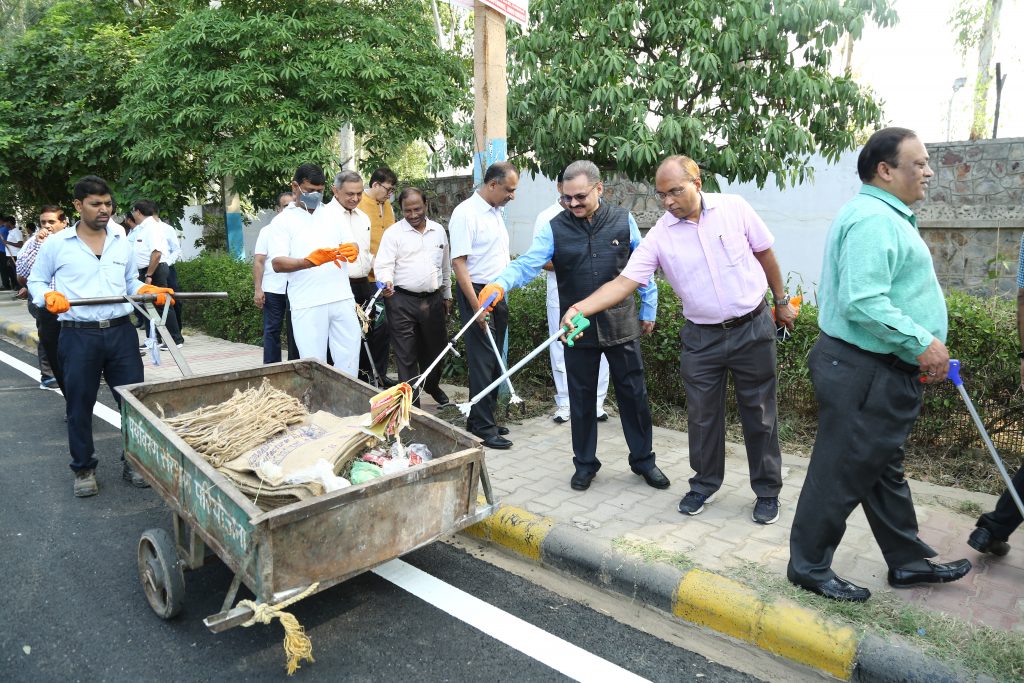 Subsequently, Sanjiv Singh, Chairman, IndianOil, launched initiatives at Panipat Marketing Complex of IndianOil, in the presence of Dr.SSV.Ramakumar, Director(R&D), Sanjaya Bhatnagar, Executive Director, Panipat Refinery, Shyam Bohra, Executive Director, Delhi State Office, and other senior IndianOil officials.
Construction of a 0.85 km of bituminous road paved with different concentrations of single use waste plastic at Faridabad
Introduction of CRMB 55P- special grade bitumen made with plastic waste
Soluble polybags made from single use waste plastic for bitumen packaging
National Expression of Interest (EoI) for procuring of waste plastics
In a step towards reducing use of single -use waste plastic, Indian Oil Corporation, the second  largest Petrochemical player in India, launched these initiatives to effectively and economically utilize single use plastic waste.
Single Use Waste Plastic-based Bituminous Road
IndianOil's R&D Centre has conducted a study and evaluated the effect of shredded waste plastic on bituminous concrete. As per lab tests, waste plastic roads have the advantages of  higher strength, increased durability, lesser rain water seepage  due to plastic in the aggregates, better binding/bonding of mix and lesser stripping  with less potholes.
R&D has worked out various compositions of waste plastic in roads to be incorporated in aggregates. 850 metres of road outside IndianOil R&D Centre in Faridabad has been laid for test use at varying concentrations (1%-3%) of single use waste plastic; by far, the maximum percentage of waste plastic used for paving bituminous roads.
For this purpose, about 16 MT of waste plastic from single use carry bags/packaging film waste has been used. Performance of this road will be monitored by IndianOil R&D Centre in association with CSIR-CRRI.
The plastic road was inspected and test-launched for use by Dr. SSV Ramakumar, Director (R&D), Indian Oil and other IndianOil officials on October 2, 2019, at Faridabad.
Special Grade Crumb Rubber Modified Bitumen (CRMB55)
A special grade of Bitumen CRMB55 has been designed using 2 wt% (weight percent) of waste (single use) plastic material. The new grade has equivalent performance to the existing bitumen product CRMB 55 as demonstrated in the lab. One customer was released the first supply of CRMB55 from Panipat when a truck loaded with this product was flagged off by Sanjiv Singh, Chairman, IndianOil, on October 2019, in the presence of senior officials.
Soluble Bitumen Poly Bags
Yet another novel initiative introduced on the day were polybags for bitumen filling produced from 100 percent single use waste plastic, which solubilise fully in the bitumen at the time of road paving.  Bitumen is packed in two layered specially-designed polybags – one inner liner bag for filling and another outer (raffia) bag with handle for ease of handling.  At the user's end, the outer bag is removed and bitumen along with the inner bags can be charged into the bitumen hot mix plant. During the bitumen melting process at the road construction site, the inner bag melts and completely homogenizes with the bitumen, which can be further used in the same way as conventionally packed bitumen.
Expression of Interest for Procurement of  Plastic Waste 
In order to establish robust supply chain of waste (single use) plastic material for implementing the above initiatives on regular basis and to develop a sustainable business model which comprises of various organised aggregator & NGOs, IndianOil also released a National Expression of Interest (EoI) on October 2, 2019, for assessing the market availability and willingness of parties/aggregators/ organizations  to supply different types of waste plastics in commercial quantities on consistent basis.
As a part of Extended Producer Responsibility (EPR) and in a bid to achieve plastic neutrality, IndianOil has worked out these various options of using waste plastics leading to value creation for different stakeholders in the waste plastic eco-system.