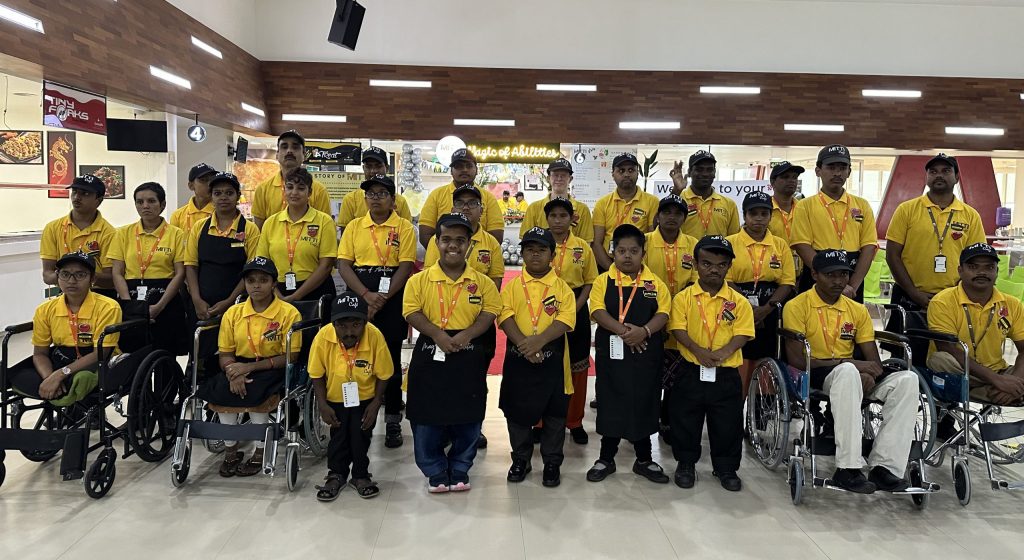 Bengaluru: Mitti Café and EY Global Delivery Services (GDS) have come together to launch the newest branch of Mitti Café at the EY GDS Coral office in Bagmane World Technology Center. The café was inaugurated recently in the presence of Mukul Pachisia, Global Operations Leader (COO), EY GDS; Arun Batra, Client Service and Consulting Leader, EY GDS; Alina Alam, Founder & CEO, Mitti Café; and Swati Dokania, COO and Director, Mitti Café. The ceremony showcased performances by specially-abled people followed by the national anthem in sign language.
Started in 2017, this is the 37th café launched by Mitti Café. It will be run and managed entirely by people with physical, intellectual and psychiatric disabilities. This new café will generate livelihood and skilling for hundreds of people and create awareness on their disability inclusion. Over a short span of time, Mitti's mission of inclusivity has touched several lives; it currently employs more than 200 specially-abled people, serving 11 million meals across the country.
The launch of Mitti Cafe also fully aligns with the vision of EY GDS on promoting inclusiveness and to leverage all forms of differences so that everyone experiences a sense of belonging. As a global organisation, EY GDS thrives on the strong pillars of diversity, equity and inclusiveness, and the launch of this café is yet another step in this long journey.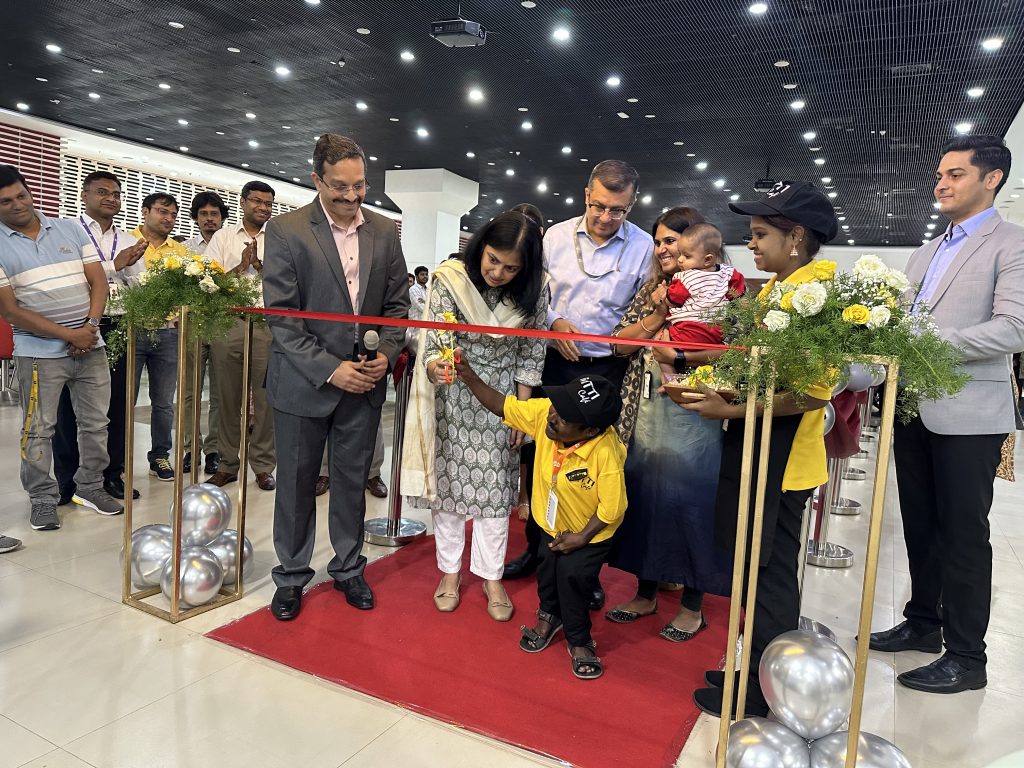 Mukul Pachisia, Global Operations Leader, EY GDS, said, "EY GDS is proud to be launching Mitti Café at our premises. Mitti Café has been doing excellent work in helping to provide people with disabilities a great platform to become self-reliant. We are happy to be part of this great initiative in generating sustainable livelihood for people with disabilities. As diversity and inclusiveness are core to who we are and how we work, we want to foster an environment where all differences are valued, practices are equitable, and everyone experiences a sense of belonging. This flows from our overall purpose of building a better working world."
Arun Batra, Client Service and Consulting Leader, EY GDS, said, "We at EY GDS are delighted to join hands with Mitti Café to accelerate the movement of inclusion and diversity. At EY GDS, inclusivity lies at the core of all our operations, and we believe that with Mitti's vision aligned to ours, this association will be a stepping stone in spreading awareness and sensitising."
Alina Alam, Founder and CEO of Mitti Café, said, "Mitti Café is about giving the really vulnerable people a chance at life, and we are constantly looking for like-minded partners in our journey. We are delighted that EY GDS shares our vision of inclusion fully and completely. We are sure this partnership is only the start, and our collaborative vision will see us achieve more dramatic results in the path of people's empowerment."
Mitt Café COO and Director Swati Dokania, said, "It is our constant endeavour to showcase what specially-abled people can achieve, which is a lot! We all have preconceived ideas about what people can or cannot do, due to which millions of persons with disability are denied a dignified life. With EY GDS, Mitti Cafe wants to give such people the opportunity of a truly dignified life, and I am sure we will fully achieve our purpose going ahead."