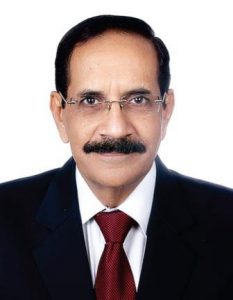 Corporate Social Responsibility is the continuing commitment by business to behave ethically and contribute to economic development while improving the quality of life of the workforce and their families as well as of the local community and society at large. – World Business Council for Sustainable Development
JRD Tata once said, "I do not want India to be an economic superpower. I want India to be a happy country." That, pretty well could be the outcome if all Corporate follow the CSR norms, as enumerated in the game changing Companies Act 2013 – Schedule VII of which makes CSR compulsory for most Corporates. If all of them give 2 percent of their profits back to the society every year, that is approximately Rs 20,000 cr per year; imagine the impact!! More so because it would be over and above what the governments at the Centre and the States are already doing.
However, it has been over two years since the Act came into force but many Corporate entities are yet to take off on their CSR journey. My experience shows that in most Corporate entity, CSR remains the CEO's baby. Many others in the organisation still consider it a waste of time, when the core business requires more concentration, effort and resources. Besides, it is not their core activity. I never really thought so. Though I was also a career banker, whenever there was a discussion in my Bank about CSR, I did find it interesting and something worth pursuing. But that is about all! Shifting to a CSR role – never thought of it! I was with State Bank of India for well over 35 years and that is a pretty long journey. That too, in the same organisation, doing pretty much the same thing. I had also managed a number of important and challenging assignments like heading the Bank's New Delhi Main Branch, SBI Caps, New Delhi and so on. When I was heading SBI Caps Regional Office in New Delhi in 2013, never in my wildest dreams would I have thought that CSR is something I would ever do. After all, a merchant banker is so much more suave, upmarket and generally a cut above the rest.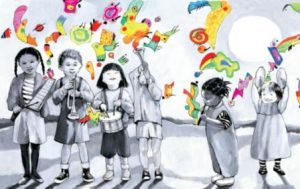 And then the turning point! From a high profile role as an iBanker, I was suddenly transferred to Mumbai, as General Manager and Head of CSR of the Bank. Oh my! From an iBanker to CSR! What a fall in status! I was indeed disappointed and convinced that I was being shunted. For about a fortnight or so, I was lost. And then I started meeting NGOs and people working in the social sector. There were NGOs working for persons with physical and mental disabilities, visual, hearing impaired, those who needed palliative care etc. There were NGOs who provided healthcare to the poor, while others educated children living in slums. One of the first NGOs I visited was Om Creations Trust in Mumbai. They were providing employment and a life of dignity to mentally challenged and differently-abled women, turning their capabilities into means of sustenance and income. When I saw the children working there, it brought tears to my eyes. These were sweet young girls who were differently-abled but happy and cheerful. They worked quietly, in harmony with each other, making all kinds of gift items like paper bags, small earthen pots, clay figurines etc. But the most amazing product they made was the yummy chocolate – of course under the guidance of a proper chef. I instantly became a fan. All the chocolates I needed subsequently were, henceforth, bought from there. There were also other NGOs doing great work across the country and I was fortunate enough to visit/meet/support some of them.
I also had the opportunity to visit some faraway places. One of them was a school in Sitagarha, a remote tribal village deep inside the forests near Hazaribag. It was managed by an Australian priest – Father Tom Keogh, who has been tirelessly working there for decades, teaching tribal children and giving them the best of education possible. And I can assure you, the school infrastructure was as good, if not better, than most schools in the urban areas. Real selfless service!
Fortunately, while in the Bank, I had not worked in Credit Division too much.  Otherwise for each NGO proposal, I would have insisted on analysing their balance sheet and all their financials, instead of the good work they were doing. And maybe, come out with an RFP/lowest tender for donations!! Of course, due diligence on NGOs was always done.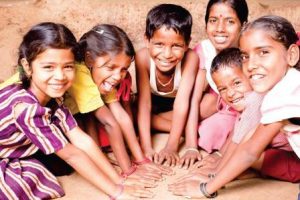 A challenge thrown in by the SBI Chairman, when I had reported as CSR Head, was to create a Foundation for SBI's CSR activities. It was a tough job, creating a non-profit subsidiary of a Bank. I worked hard to understand all the intricacies involved in creating a Foundation. It was indeed tough getting the various regulatory clearances from RBI, MoCA, RoC etc., because this was 'the first Section 8 Not-for-Profit  Company' by any bank. Just when I was about to give up, I got a mail from RBI approving our request. It was the best news for me in a long time. For the logo and tag line, we invited suggestions from our colleagues through internal emails.  What a wonderful response we got, from over 300 of our colleagues. It was actually tough selecting the most suitable one.  And I felt overjoyed because the two best entries were from women, of whom one had 'Ability Unlimited', i.e.  differently-abled. The SBI Foundation was inaugurated by the Finance Minister in August 2015. The signage, based on the logo designed by our employees, is unique and must be seen and admired. It is made of thousands of pencils, took over a month and several proofs before the vendor could make it as per the approved design.
'My experience of almost three years as CSR Head tells me that it   is always better to support the smaller NGOs who are actually working at the grassroots level. They are the ones who do not have   a large team of 'fund raisers' because they cannot afford to employ them and are too busy doing social work. The bigger ones have funds flowing into their coffers anyway'
While some of the large corporates have been active in the social sector for quite some time, the smaller ones who are starting the CSR journey still do not have much idea on what CSR is all about. Besides, it is difficult for them to spare an employee for CSR work. The question plaguing their mind is how do they select an NGO? After all, there are over three million NGOs in the country. Some of them may not be that reliable, though a lot of them are doing remarkable work. But then who wants to court controversy.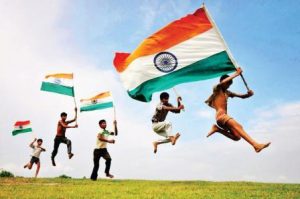 I remember another incident, which was the turning point for me as a CSR professional. It was in early 2014 that Milind Soman, the Iron Man, approached SBI seeking sponsorship for Pinkathon. I was not too clear about his intentions of organising such an event – a marathon for women. I was a little sceptical, frankly. Why thousands of women would get up in the morning at 5:00 am, go to a stadium to run for a few kms? I frankly told him that I would observe one of the events first and then take a call on whether to recommend it to the top management of the Bank or not. We attended the Bangalore event in February2014. And what a sight! There were some 5,000 women dancing to the Zumba tune at 5:30 am in the morning, getting ready to run. We were thoroughly impressed. Delhi followed with approximately6,500 women participating. And SBI took up the sponsorship, as a cause marketing initiative (not CSR), making it the SBI Pinkathon. The feeling of joy one gets when one sees 10,000 women running for a cause, their cause, is tremendous. Visually impaired, underprivileged girls, mothers with babies, grandmothers, apart from thousands of young, active girls came together to lend their support. Sponsoring marathons are not classified as a CSR activity, this is one marathon which I feel, should get an exemption from this rule. After all it is some sort of a "beti bachao", "beti badhao" marathon!!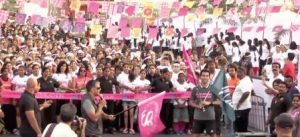 When it was time for me to hang up my boots and retire from corporate life, a bittersweet feeling overwhelmed me as I had become deeply involved in the Foundation and the social sector. I feel that 60 is the new 40 yet with more experience, more maturity, more understanding, seeing things from a clearer perspective, more cause driven etc. But then there comes a time when one has to walk into the sunset. I also did, but with pleasant memories, especially of the last two years when I was not tasked to do a job but given to do what I loved – helping people who needed support, compassion and love. It made me extremely emotional but it was fun, it was involving, it was enriching and it was wonderful.
Vinod Pande is Advisor – CSR in PTC    Financial Services, an NBFC and subsidiary of PTC India Ltd. (Power Trading Corpn. Ltd.). He was Managing Director(Retd.),SBI Foundation. He also provides consultancy services to NGOs/Foundations. He can be reached at vinodpande@gmail.com. 10