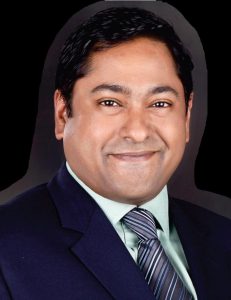 India is a unique paradox, where tradition and modern ideas coexist. In healthcare, we see this in a complex ecosystem, where traditional remedies like Ayurveda, Siddha and Unnani merge with modern allopathic medicines and are supplemented by alternate treatments like homeopathy. India faces a very unique challenge of trying to cover almost 1.2 billion with limited infrastructure, limited trained doctors and medical equipment that is mostly located in the cities. What makes the challenge even bigger is the geographic distribution of the population spread across almost seven lakh villages.
The Current Scenario
Many approaches that have been taken in the past have yielded mixed results.We initially started out by building a system like the National Health Service (NHS) in the UK, with the Central Government Health Scheme (CGHS). This along with the affiliated State bodies continues to serve the healthcare needs of India but limited by coverage and by rough estimates covers 10-15 percent of the population. The private sector covers most of the country, with almost five to seven percent covered by some form of insurance and the rest depend on funding healthcare 'Out of the Pocket'.
"Defining the Future End State therefore simply means that these patients do not have to travel all the way. Access to care can be provided in their local centres with care delivery for serious issues still requiring intervention from urban hospitals"
Strategic Roadmap
The solution is to take a holistic approach to the issue and the key is to build a strategic roadmap keeping in mind the growing population, changing demographics and evolving disease patterns.
Below are the areas of a health care industry consulting template that I feel we should take to build this roadmap
1) Understanding Marco Economic Factors – I strongly feel that planning has to start from the macro-economic factors. These vary from State to State and region to region. Healthcare parameters are better in States like Kerala and in regions like the NCR. Now this would involve looking at factors like the State GDP, Price Index, Interest Rates etc. These become very important to assess what kind of healthcare needs would be required by this population group.
2) Defining a Future End State – Based on the macro-economic factors, the Future State can be defined by taking certain key health indicators like the number of physicians per population or infant mortality rate. We can also look at health parameters like reduction in patient re-admissions to hospital or reduction in the prevalence of infectious diseases in the region.
3) Building a Proof of Concept – Based on our Future End State, we can start putting together a pilot. Let me take an example. If we want lower patients visiting the hospital with diabetes-related complications, then we might want to construct a pilot that focuses on raising awareness through local health centres and leveraging technology to pass on health information messages through mediums like SMS. It might also involve investing in analytics and a monitoring mechanism for platforms like social media and building a local population health mechanism for the same.
4) Rejigging the Resources – Based on the pilot, we may need to add extra resources or re-train existing resources. We may also need to hire technologists as in the case with the diabetes management system. This step may also involve removing existing processes and adding new ones to ensure that the future end state is met.
5) Establishing a New Ecosystem – The final step is to take the success of the pilot and deploy it at scale across the entire healthcare ecosystem in question.
How it Can Work in India
A good example of using this consulting template is in establishing decentralisation across the healthcare ecosystem in India.
Let me first explain what the term decentralisation is. In my opinion, it is moving the decision-making away from central urban areas to the peripheral regions. So in case of healthcare, it would be removing the dependency of patients and the patient parties in the rural are as to travel all the way to big cities to seek care. A good example is when my cook's daughter in rural Odisha was diagnosed with dengue; she had to be taken all the way to Puri for treatment.
So in understanding the macro economic reality, we can have daily wage earners in rural India travelling all the way to cities for treatment. For them, cost of treatment is not the only factor but there is also the loss of wage, which is a double blow.
Defining a Future End State therefore simply means that these patients do not have to travel all the way. Access to care can be provided in their local centres with care delivery for serious issues still requiring intervention from urban hospitals.
So building a proof of concept would require such a system to work in a way that the rural centres rely on experts and physicians in the cities without patients having to travel to the cities. A few good examples include the Philips e- ICU launched in Tier 2 cities some time ago.
Rejigging of the expertise, tools and processes would work as it requires expertise, training and capability that can be shared leveraging technology. As a science that both doctors and hospitals have spent time mastering, care delivery via hospitals is more dependable than resorting to solutions from untrained and ill- informed quacks or godmen. Decentralised access and centralised delivery have been used by startups like Path Lab – Life Cell that are using this model and leveraging digital to the fullest.
An End State would see hospitals in urban areas leveraging their existing bandwidth to accommodate the rural consolations in a way that optimises the capital investment made in a truly decentralised model.
Conclusion
Some experts like Dr. Ashwin Naik of Vatsaalya Healthcare make a strong case for the need to understand that innovation is not just about creating a better ECG system, but to discover a better way to rethink our existing ecosystem. Start-ups have a significant role to play in the process of making healthcare more accessible.
Albert Einstein once said, "We can not solve our problems with the same thinking we used when we created them."
So a future without hospitals where care is delivered home, especially in cases of monitoring and tracking on a digital backbone, is therefore possible.
Dr. Vikram Venkateswaran is a healthcare influencer and thinker. He writes a blog advocating the use of technology in healthcare at Healthcare in India. He can be reached on twitter @drvikram