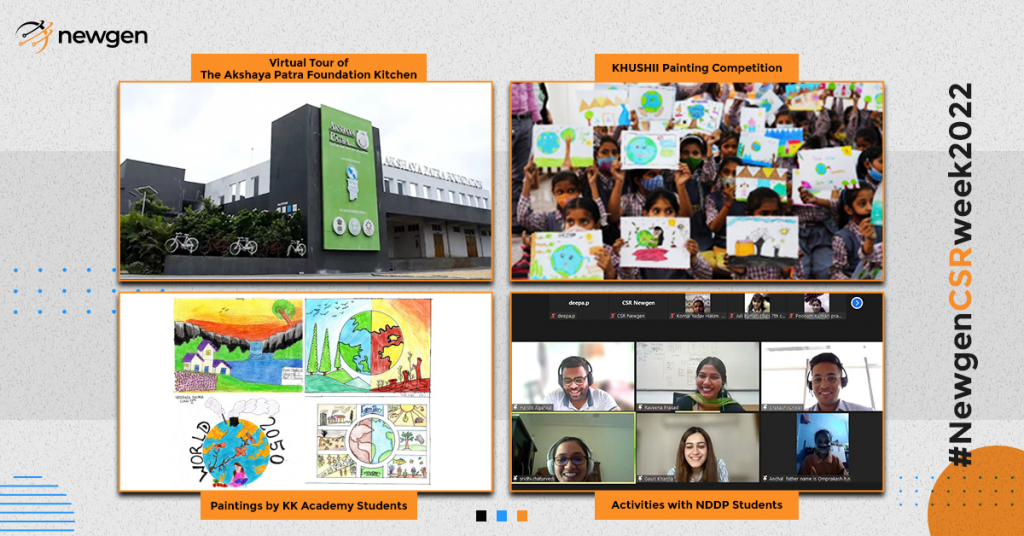 National: Newgen Software is pleased to share that the company successfully conducted the CSR Week 2022 in the last week of April.  
The week-long event witnessed great participation from the company's volunteers. The event started with students of Newgen Digital Discovery Paathshala (NDDP). Major highlights included a debate session on Russia-Ukraine War and Declamation on Role Models. Furthermore, Newgen's CSR team conducted interactive quiz sessions on varied themes during the week.
"I am super excited about the success of our CSR week. We conduct this every year to encourage our NDDP students and showcase their research, presentation, and public speaking skills. We encourage Newgen's volunteers to participate as judges, observers, quiz masters," said Priyadarshini Nigam, Head of Communications & CSR at Newgen.
Newgen's implementation partners—The Akshaya Patra Foundation, KK Academy, and KHUSHII (Kinship for Humanitarian Social and Holistic Intervention in India)—also participated in the CSR Week and organised activities for their beneficiaries. The Akshaya Patra Foundation conducted a virtual tour of their Hyderabad kitchen and enabled everyone to have a first-hand experience with the mid-day meal scheme. KK Academy held a painting competition in their school and shared the pictures virtually, which were later judged by the chosen volunteers. KHUSHI also held a painting competition with the students of their junior classes.
Newgen's volunteers were felicitated with certificates of appreciation and mementoes for their active participation in CSR Week. The NDDP, KHUSHII, and KK Academy students were also recognized for their participation and were given prizes and certificates.