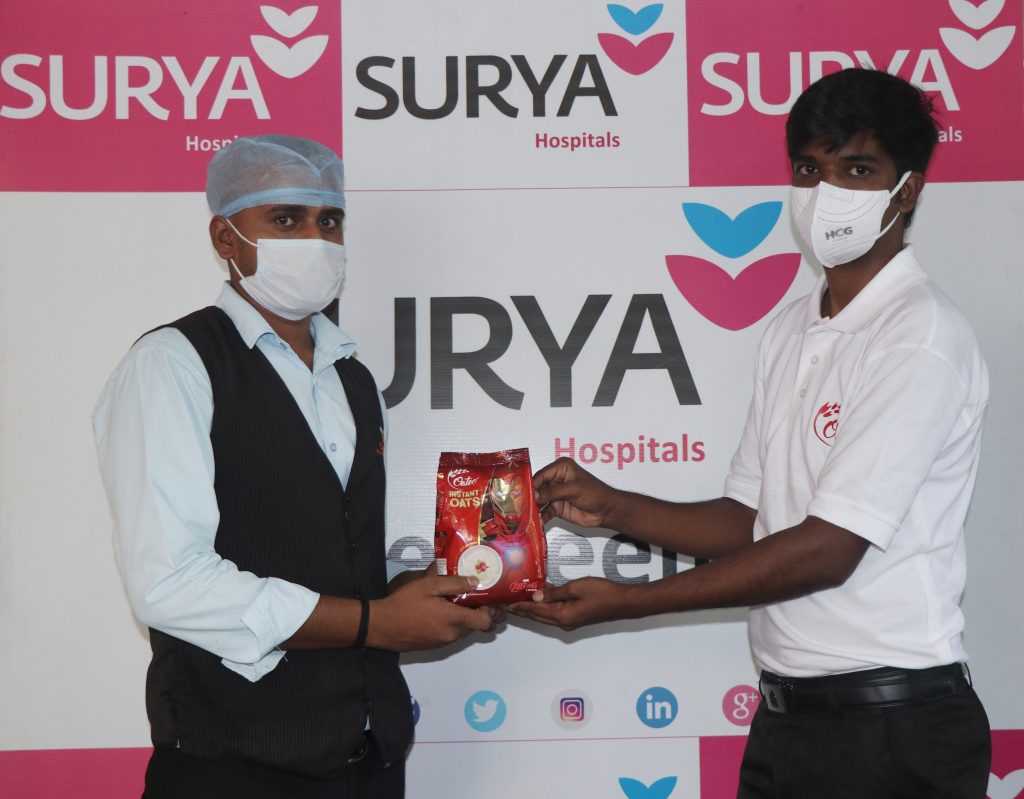 Mumbai: It has been a year since the world was engulfed by COVID-19, and there are few signs of it slowing down. Amidst growing uncertainty, the consistent and tireless efforts of Mumbai's healthcare officials are deserving of applause. On the eve of World Health Day, Oateo Oats took the opportunity to cheer healthcare heroes across the city by providing them with nutritious breakfast kits.
Every year, April 7 is observed as World Health Day to shed light on a priority area of concern for the World Health Organization. With the aim of gifting health to these pandemic warriors consisting of doctors, nurses and others involved, the oats manufacturing brand reached out to hospitals across Mumbai city to share their instant oats kits. Some of the hospitals that were associated with this activity were DR R.N. Cooper Municipal General Hospital, Surya Hospital, Lokmanya Tilak Municipal General Hospital and HCG Hospital.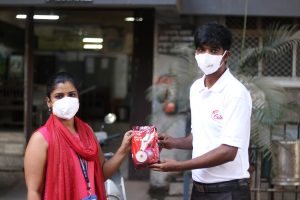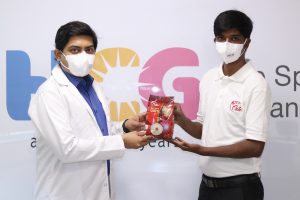 Team Oateo undertook the activity implementing all necessary safety precautions as they wanted to personally deliver the kits and add a human touch to their efforts.
Raghav Gupta, Founder of Oateo Oats, expressed, "The last year and 2021 as well have been challenging times for every individual across the board in different capacities and we recognized that. We wanted to reach out to not just the general public but also healthcare heroes, who have been endlessly tackling the difficulties thrown their way. I'm sure they even skip breakfast sometimes, the most important meal of the day. So, we decided to start distributing our easy to make breakfast kits to these pandemic warriors as they've been taking care of us selflessly and it was time, we reciprocated the warmth. We started with local medical centers and thought why not make this bigger by sharing the love ahead of World Health Day, to inspire everyone to respect and help others in their own way."
"For over a year now, all the healthcare professionals have dedicated their services to the COVID-19 pandemic. Just as we thought we were nearing the end of this pandemic, the second wave has struck, and the already drained-out healthcare staff is back on its feet. This donation from Oateo Oats at this point comes in as a pleasant gesture to boost the morale of the exhausted healthcare professionals. It's also a reminder to the medical team that their own health matters and what better way to start their day than a healthy bowl of breakfast," said Dr. Shradha Maheshwari, Head of Department (Neurosurgery) at Dr R.N. Cooper Municipal General Hospital.
Surinnder Dang, Regional COO Maharashtra, HCG Cancer Centre, Borivali said, "It is our absolute privilege to support Oateo in this unique initiative for the healthcare staff who are working tirelessly to save lives across the globe. The effort put in by the doctors and paramedical staff in these times of pandemic is unparalleled and HCG has always been at the forefront in fighting COVID-19.  Oateo's contribution to salute the spirit of corona warriors is appreciated and we salute our healthcare heroes for their dedication and service during this time of uncertainty."