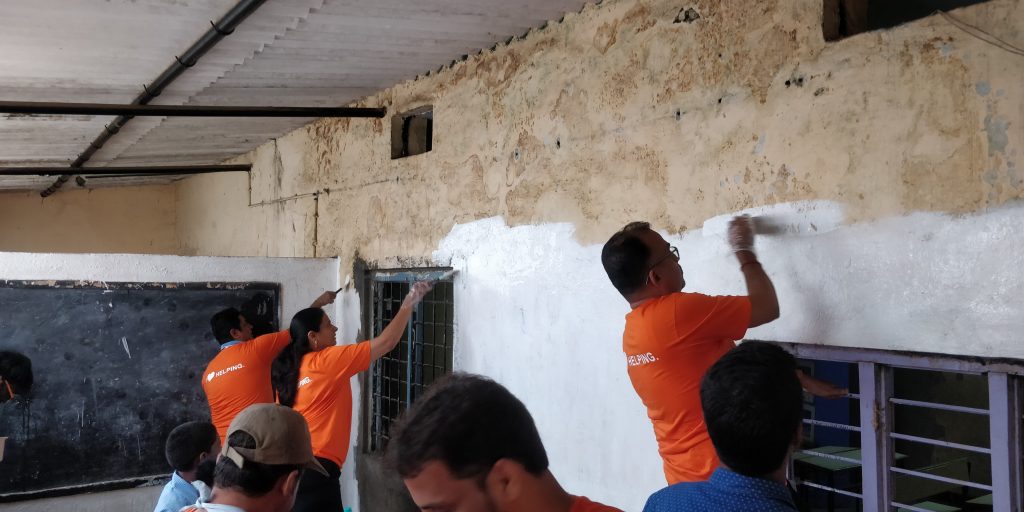 Hyderabad/Gurgaon/Noida, September 20, 2019 – Optum and United Healthcare, part of United Health Group (NYSE: UNH) , marked the UHC Technology Day of Service by collaborating with local non-profit organisations in India across Hyderabad, Gurgaon, Noida, and in Philippines, to make a difference in communities where they work and live.
More than 1200 employees in India and the Philippines participated in various activities aimed at helping people live healthier lives, reduce health disparities and address the social determinants of health.These activities were undertaken in collaborating with Akshaya Patra Foundation and Bhagwan Buddha Charitable Blood Bank.
"Our Optum Technology teams work tirelessly to support our business partners day in and day out.  Today is a big day, because we all are taking a pause from our work to focus on giving back to our local communities. Across our team of over 6000 employees, we are serving with over 40 local charities and non-profit organisations in 4 countries, 37 States, and also have multiple events available virtually for our team members who work remotely.  Our teams have been planning this by themselves all through the year, which is a huge undertaking but also is extremely rewarding.  It means a lot to me because it shows the heart of our teams and is a great reminder for all of us to take out time to give back." – Phil McKoy, CIO United Healthcare.
Some of the key volunteer activities undertaken during the UHC Technology Day of Service included:
Blood donation drive through Thalassemia and Sickle Cell Society Blood Bank and Bhagwan Buddha Charitable Blood Bank
Serving meal to 800 children through Akshaya Patra
Counselling adolescent girls and women on health and hygiene, menstrual hygiene, Swachh Vidyalaya campaign through Akshaya Patra
School blackboard painting, post school hours, with Akshaya Patra
A wish tree for service staff in Delhi NCR, aimed at granting a wish
Planted 200 saplings in Noida.