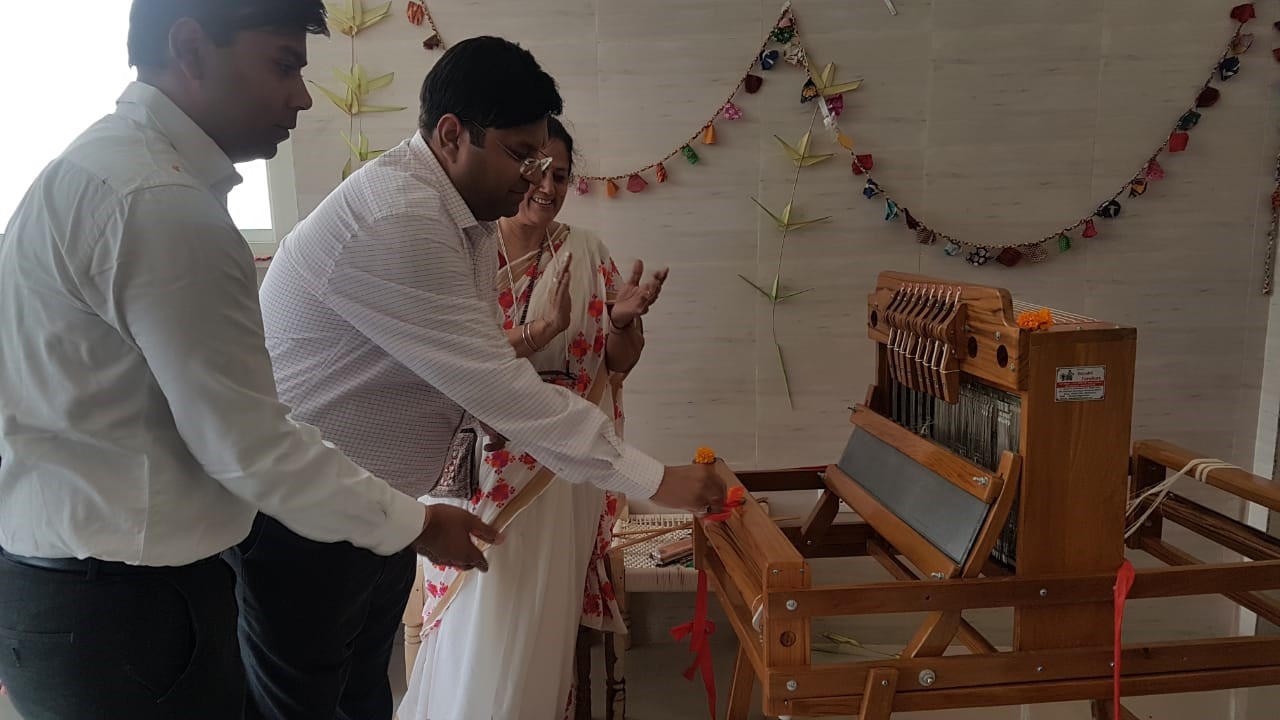 New Delhi, August 14, 2019: With a vision to empower specially-abled people with economic security, and to bring them at par with their peers, PNB Housing Finance has collaborated with Tender Heart Education Society, an NGO in Faridabad, that provides skill-based training to people with special needs. The intent of the collaboration is to strengthen the existing vocational skills programme at Tender Heart by introducing training intervention which primarily aims at imparting the skills of weaving. The programme will benefit 64 adolescents and young adults, with special needs at Tender Heart School.
Commenting on the initiative, Sanjaya Gupta, Managing Director, PNB Housing Finance, said, "With this partnership, we wish to contribute our bit in creating an inclusive society with equal opportunities for all. The initiative is a step towards our efforts aimed at economic upliftment of people with special needs and improve their overall well-being, thereby positively impacting their lives."
Renu Bali, Secretary, Tender Heart Education Society, said, "This partnership between PNB Housing Finance and Tender Heart is going to be a progressive approach towards empowering the special needs community, using their unique abilities to strengthen their skills and make them self-reliant with creating opportunities for livelihood….. When the yarn starts looming, our story starts blooming."
The three-year course will impart weaving skills and create utility items such as cloth napkins, dusters, door mats, dari, carpets, mops, towels etc. PNB Housing Finance will support the intervention by providing weaving looms, raw material and special trainers for the programme. Additionally, to generate income from the end products, the Tender Heart team will assist beneficiaries by linking them to the market where they can sell their products.