New Delhi: Managing Director of SBI Foundation Shri. Sanjay Prakash inaugurated multiple CSR interventions in Kalarpuri and Rangala villages of Tauru Block, Nuh District. He visited these villages adopted under "Gram Seva", a flagship CSR programme of the SBI Foundation.
Initiatives like Gram Seva Kendra for providing various online services in the villages, Smart classroom and computer lab, toilets and a Pink Room for adolescent girls in the Upper Primary School at Kalarpuri were inaugurated. He also inaugurated the pond rejuvenated for the benefit of the local communities.
Commemorating Gandhiji's vision of Gram Swaraj on 2nd October 2022, SBI FoundatioN had launched Gram Seva programme in the District by adopting five villages – Kalapuri, Rangala, Uton, Fathepur and Para. The programme is being implemented in partnership with Akhil Bharatiya Gramin Utthan Samiti (ABGUS) and aims to bring socio-economic transformation in the villages through integrated village development.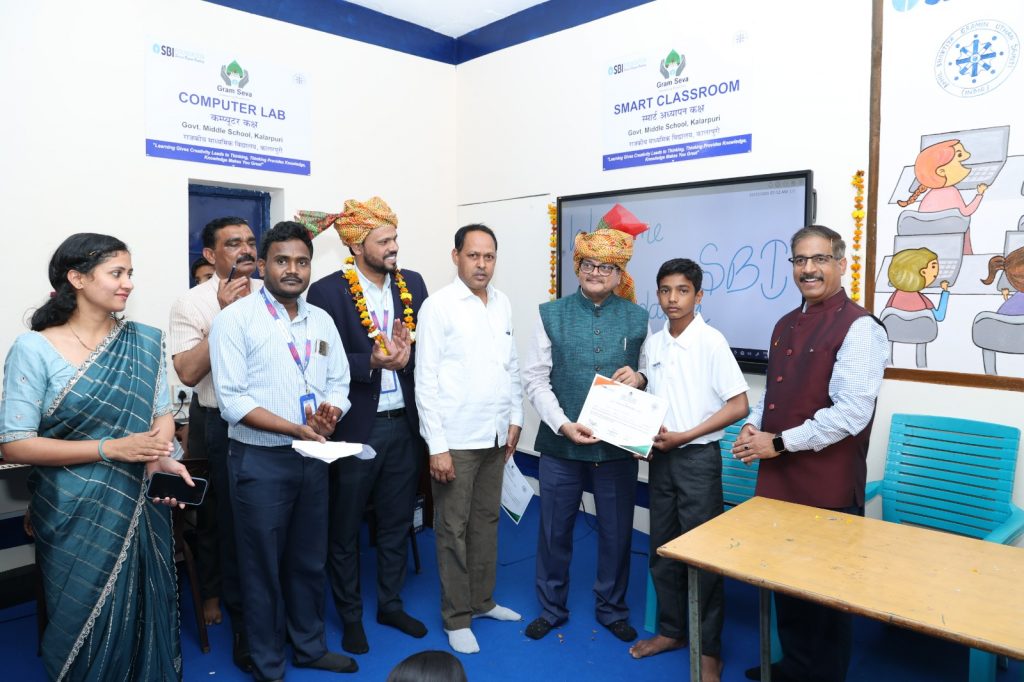 The programme emphasises on key developmental areas like education, healthcare, livelihoods, and infrastructure development. For the last six months various activities have been already implemented by ABGUS under the programme with active involvement of the Gram Panchayats and other stakeholders.
The Managing Director attended a special session on cyber security for the community members, organised in collaboration with the District Cyber Security Cell. With increasing number of cyber frauds, it is imperative to spread awareness among the rural communities. During the visit, he also interacted with the community members and took their feedback on the CSR activities in the villages.
Inaugurating the Gram Seva Kendra, Shri Sanjay Prakash, MD & CEO, SBI Foundation said, "I am very much delighted to inaugurate few of our interventions in Nuh District., being an aspirational district of Haryana. We are focusing on a holistic development in rural areas and I hope that our efforts in partnership with ABGUS will bring the socio-economic change in these adopted villages. We are also grateful to the support extended by the Gram Panchayats, Schools authorities, and other stakeholders in our interventions."