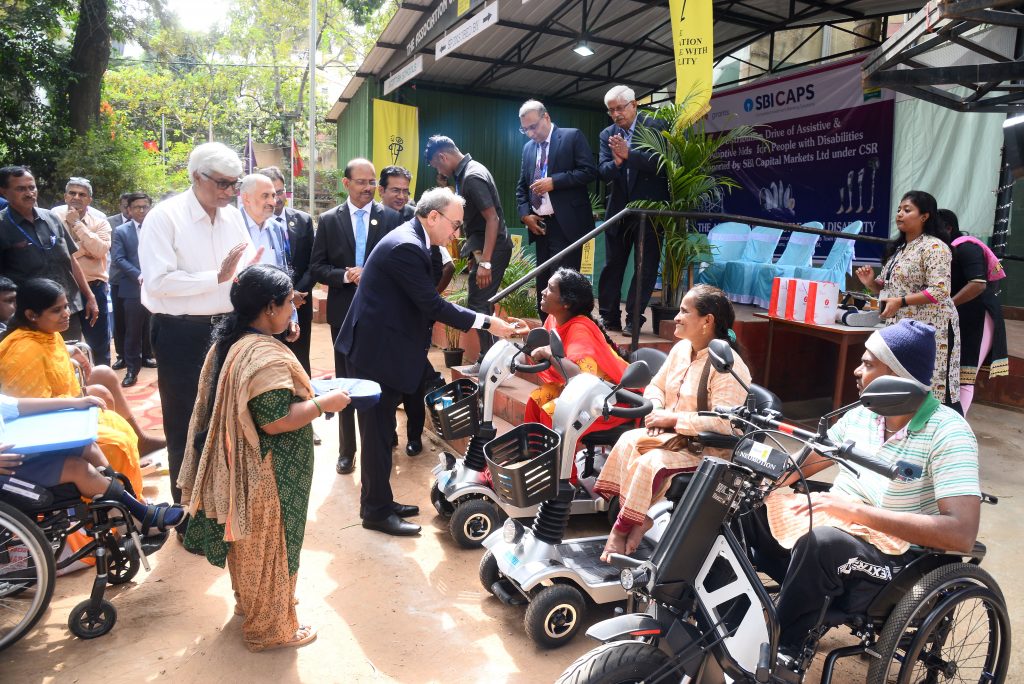 Bengaluru: SBI Capital Markets (SBICAPS) launched its latest CSR project with the Association of People with Disability (APD), which will see the distribution of key assistive devices in Bengaluru. The three-month-long CSR partnership campaign, valued at approximately Rs 50 Lakhs, will empower children and youth with disability in areas of healthcare and education. Over 300 people with disabilities including children with special needs, will benefit from this CSR project.
Nearly 25 assisted devices were distributed to beneficiaries at the function held at Shradhanjali Integrated School (SIS) grounds situated in the APD Campus in Lingarajapuram recently. These included hearing aids, wheelchairs, prosthetics, and orthotics for persons suffering from general disabilities as well as spinal cord injuries, to help them become functionally independent.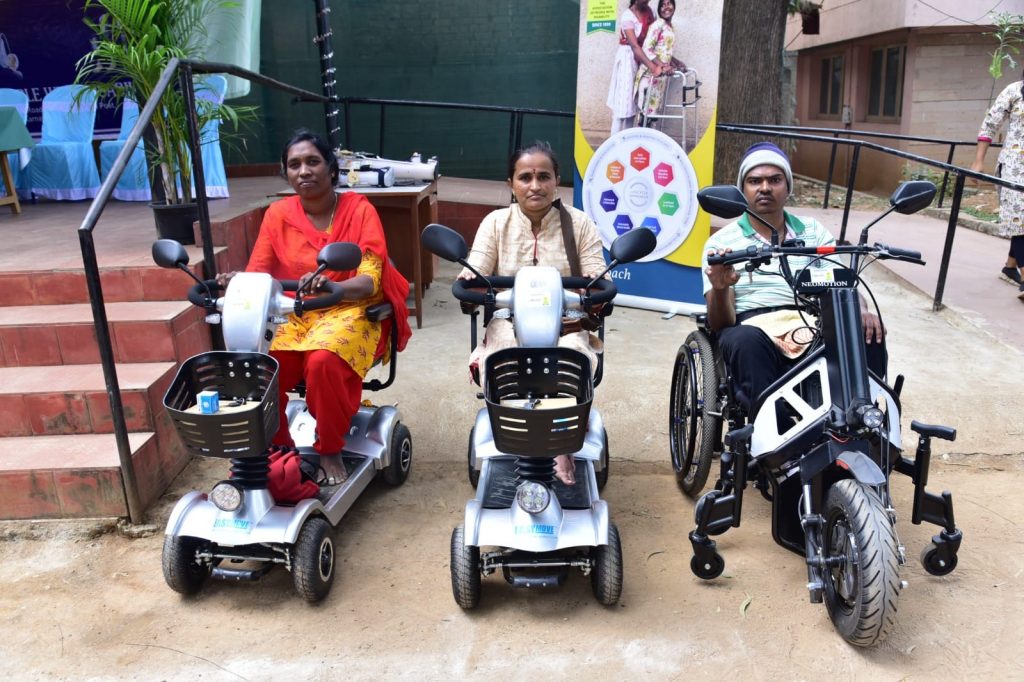 The Chief Guest for the function, Shri Dinesh Khara, Chairman, State Bank of India (SBI), said "SBI and its subsidiaries are fully committed to nation-building through our various businesses and support to a range of social initiatives across India. We engage with causes on a national scale to local grassroots projects to improve lives. SBICAPS supports CSR projects, big and small, through its various partners by allocating a substantial portion of its bottom line to these efforts. Projects cover varied initiatives in healthcare, education, sanitation, disaster relief, child development, vocational training, and women empowerment, and even extend to niche areas like the preservation of art and culture."
Dr Senthil Kumar, CEO of APD, said "APD's philosophy is 'enable, equip and empower' through a life-cycle approach and leaving no one behind. Through this budding partnership with SBICAPS, APD will strive to promote customised assistive and adaptive devices which could reduce pain, maximise independence, and increase social interface and interaction. We hope this will enhance social participation, contribution, and inclusion of people with disability."
Senior officials from SBI, namely Shri Swaminathan J, Managing Director (CB & Subsidiaries), SBI, Shri Amitava Chatterjee, Managing Director & CEO, SBICAPS; Shri Ravi Ranjan – President & COO, SBICAPS and Shri Nand Kishore – Chief General Manager (CGM), SBI, Bengaluru circle, were in attendance. 
Maj Gen Deepak Naidu, COO, APD; Mr Jacob Kurian, Hon. Secretary, APD; and Mr Pradeep Kumar Panja, Trustee, APD, graced the function along with 200 guests including APD members, livelihood coaches, and trainers.
Ganga, a peer trainer with a spinal cord injury who counsels others like her at APD, said, "By providing me with customised callipers and a wheelchair, APD has helped me be a contributing member of my family and community."
The Association of People with Disability has been successful in producing nearly 5000 assistive products last year in Karnataka alone. The organisation has had a long-term partnership with SBI, especially in the two aspirational districts of Raichur and Yadgir, but this is the first engagement with SBICAPS.
SBICAPS's CSR association with APD has been facilitated by Give Grants, which enables corporates to deliver maximum social impact by partnering with trusted NGOs. Over the next few months, the project will see assessment and measurement camps run for beneficiaries, followed by product fittings and training.