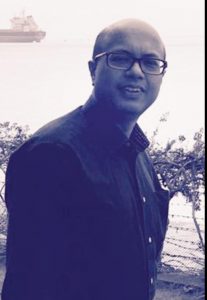 Working mainly in developing countries to combat avoidable blindness and promote equal opportunities for disabled people, Sightsavers India has been working in this direction since 1966. Its vision is to create a world without blindness from avoidable causes and to find visually impaired people participating equally in the society with no discrimination meted out to them. Avijit Dey, Director, Funding & Marketing, Sightsavers India talks to Archana Sinha about their work and future aspirations.
Being an international organisation, how many countries is Sightsavers working to help overcome avoidable blindness?
We work in more than 30 countries across Asia and Africa to eliminate avoidable blindness and support people with visual impairments to live independently. We do what we do because 80 percent of blindness in the world is avoidable.
What is your operational plan and the specific areas you extend help to local organisations, for example, help in funding, setting up centres, coordinating with trained doctors and their visits to the centre, etc.
We work in a sustainable way to promote lasting change– by strengthening existing health systems, seeking to advocate with and influence governments and by demonstrating best practises. A fundamental principle of Sightsavers' work is the delivery of services through local partners, which has underpinned the organisation's activities for more than 60 years, globally. Sightsavers' objective is to learn from its partners while assisting them in building their capacity for sustainability of service in the long term.
Sightsavers works with a broad range of partners- medical, non-government, government, community organisations, centres of excellence and membership organisations. We also network with like-minded organisations to enable exchange of ideas and to advocate for the rights of the disabled.
How many people in India have benefited from your efforts?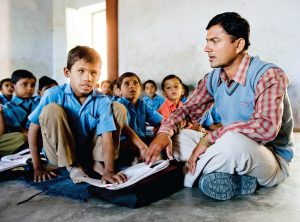 Our commitment to the cause has strengthened in the last 50 years with Sightsavers impacting the lives of people in 100 districts across eight priority States of Rajasthan, Madhya Pradesh, Jharkhand, Chhattisgarh, West Bengal, Andhra Pradesh, Orissa and Maharashtra.
Sightsavers focuses on collaborating with various State government departments to scale up operations for social inclusion, inclusive education and eye health- our three core areas of work.
To summarise our mission, we aim to eliminate avoidable blindness and help bring about equality for people with disabilities. In other words, we:
Help blind people to see
Prevent others from going blind unnecessarily
Support people to live independently if their loss of sight cannot be restored for some reason
The reasons behind avoidable blindness run deeper than eye diseases that cause them. They result from, and lead to, poverty, and are often accompanied by social exclusion and early death. So, instead of slapping a sticking-plaster on the problem, we work to ensure that people who are visually impaired or blind have access to preventive, curative and rehabilitative services without financial hardships.
12 million people are blind and that is a huge number. How do you propose to help these people in India?
'Sightsavers' work in India, which started in 1966, has supported the treatment of millions of people with eye disorders and brought eye services to some of the least served areas of the country. In addition, thousands of people who are irreversibly blind have received rehabilitation and educational support to enable them to lead lives of independence and dignity.
There are still many remote areas in our country that are cutoff from the rest of the country. Do you try to reach those areas via local organisations, the Government and NGOs?
'Sightsavers' presence has been in some of the remotest parts of the country where medical services are lacking. These include areas like the remote islands of Sundarbans. The Sundarbans are located in the extreme south of West Bengal, comprising small remote islands with tidal rivers and estuaries, thus making access to the interior regions extremely difficult. It is an area of extreme poverty, exacerbated by accessibility difficulties.
"We have supported the treatment of millions of people with eye disorders and brought eye services to some of the least served areas of the country and that gives us a great sense of fulfilment"
Sightsavers has supported the establishment of two eye hospitals and two vision centres in the region. The hospitals provide secondary level eye health services whilst the vision centres provide primary health services including screening and provision of spectacles. Sightsavers has also made in roads in the tribal belt of Chhattisgarh and Jharkhand. The arid and difficult terrain of Rajasthan is also where Sightsavers works.
Educating blind people is a difficult task and instructors need special training. How do you help provide them?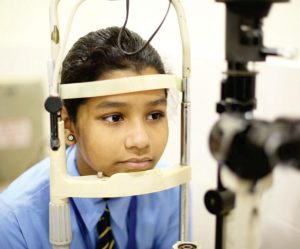 The inclusive education programme is being implemented by Sightsavers over the past two decades. The programme works on two components– Quality of Learning Outcomes (HR Development, Inclusive Pedagogies, Learning Assessments, ICT-supported Education)and Enablement (Availability of Assistive Devices and Accessible Education Materials, Provision for Compensatory Skills Training, Infrastructure accessibility, Engaging Community and Family, Building Education Management and Leadership, Access to Finance, Accessing Entitlements and other services).
Sightsavers currently has MoUs with the Governments of Rajasthan, Bihar and Jharkhand for strengthening the inclusive education component under the SSA programme in these States.
There have been many instances where eye operations to treat cataract and glaucoma have gone awry in India. How do you ensure such incidents do not occur in the areas/centres funded by you?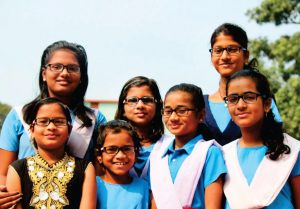 Yes, we make sure that such unfortunate incidents do not take place during our operations. This is the reason we work closely with the Government and a team of expert health workers to ensure quality training of its field staff. While choosing our implementing health partners, special care is taken into account by checking the background of our partner hospital so that patients who come to us avail the best possible care and return home knowing that they were well taken care of, every step of the way.
We have been working with local partners since 1966 to eliminate avoidable blindness and support people who are irreversibly blind or disabled. As I mentioned earlier, we have supported the treatment of millions of people with eye disorders and brought eye services to some of the least served areas of the country. That gives us a great sense of fulfilment. There is a long way to go, but a lot has been done too.