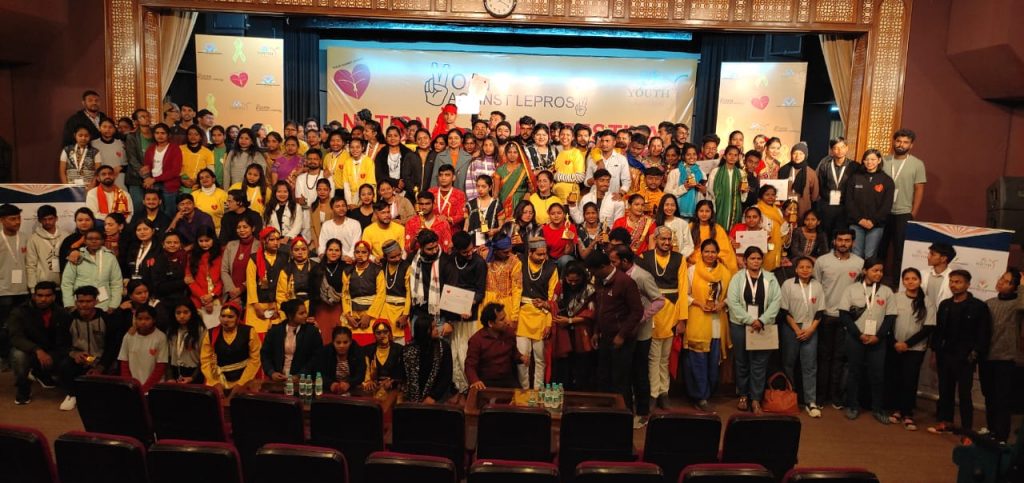 New Delhi: Sasakawa-India Leprosy Foundation (S-ILF) organised 'Youth Against Leprosy', a national youth festival to raise awareness about leprosy amongst the younger generation. The youth festival was organised at the India Islamic Cultural Centre in New Delhi. It was graced by Chandrajit Banerjee, DG, CII, who was the Chief Guest at the event. The 9th Youth Against Leprosy (YAL) Event function was a finale of the National Youth Festival 2023 which saw the participation of colleges from all over India that undertook the program and training. The festival witnessed widespread participation of youth that engaged in creative activities to make the event a success.
S-ILF's annual youth festival provides a platform for young people from non-leprosy backgrounds (students from different colleges/universities) to mingle and interact with youth from leprosy backgrounds. These interactions are aimed to bust myths and create social bridges among college youth regarding leprosy. Youth Festival helps to bridge the "us versus them" divide. It engages the college youth that have been involved through its various programs, through an event focused on mobilising and driving awareness amongst the young citizens. It is aimed at eradicating the stigma against leprosy through collaborating with different colleges/educational organisations.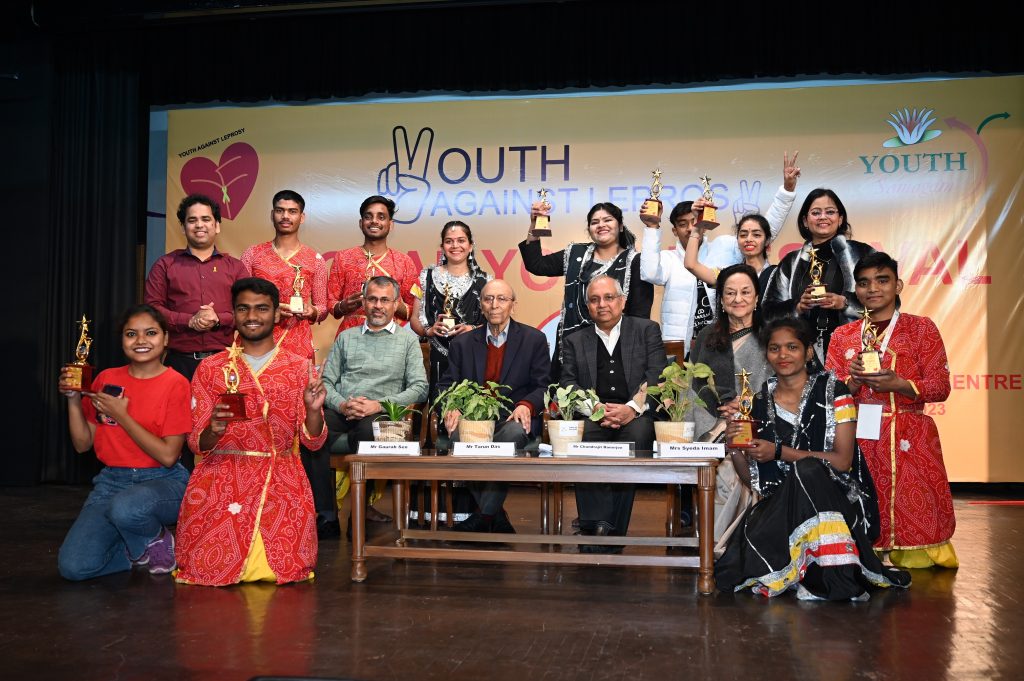 CII aims to see persons from leprosy colonies take up start ups with support from CII. S-ILF has had a strong connection with CII which has been made stronger with the MoU. The participating youth have been enrolled and trained by S-ILF under its Education, Advocacy and Awareness programmes. Youth are the forerunners of change and the encouraging number of participants today at the festival gives hope that as a country we are united and take the onus of fighting against the stigma associated with leprosy.
On the occasion, Sayed Imam, Member, Board of Trustee, Sasakawa-India Leprosy Foundation, said, "It is very unfortunate that the youth of India have little or no knowledge around the myths associated with leprosy which results in stigma and discrimination against those affected by leprosy and their families. The very little knowledge that they gain is often vague and endorses the stigma against the disease. At the Foundation, we are committed to sensitise the youth so that they can spread the word and contribute towards the elimination of stigma leading to a more inclusive and empathetic society. We hope to reach out the maximum number of youths every year through Sasakawa-India Leprosy Foundation's new initiative The Youth Festival at both regional and national levels." As of now, we at S-ILF have sensitised 12,000 plus students from colleges and schools and reached out to more than 17 lakh youth through our awareness sessions and youth festivals."   
Addressing the event, Gaurab Sen, Chief Executive Officer Sasakawa-India Leprosy Foundation, said, "Usually the younger generation has very little or no understanding of leprosy as a disease. Whatever little they may know comes from family and friends and is often vague and reaffirms the stigma against the disease. If the youth get sensitised at a young age, they can significantly contribute towards elimination which is the final goal. With this thought and vision, S-ILF engages youth through its various programmes, and mobilises them to join the fight against leprosy. Also, to motivate the younger generation with Leprosy background, we give them training under our education programme and I am delighted to share with you that the youth is doing very well for themselves."