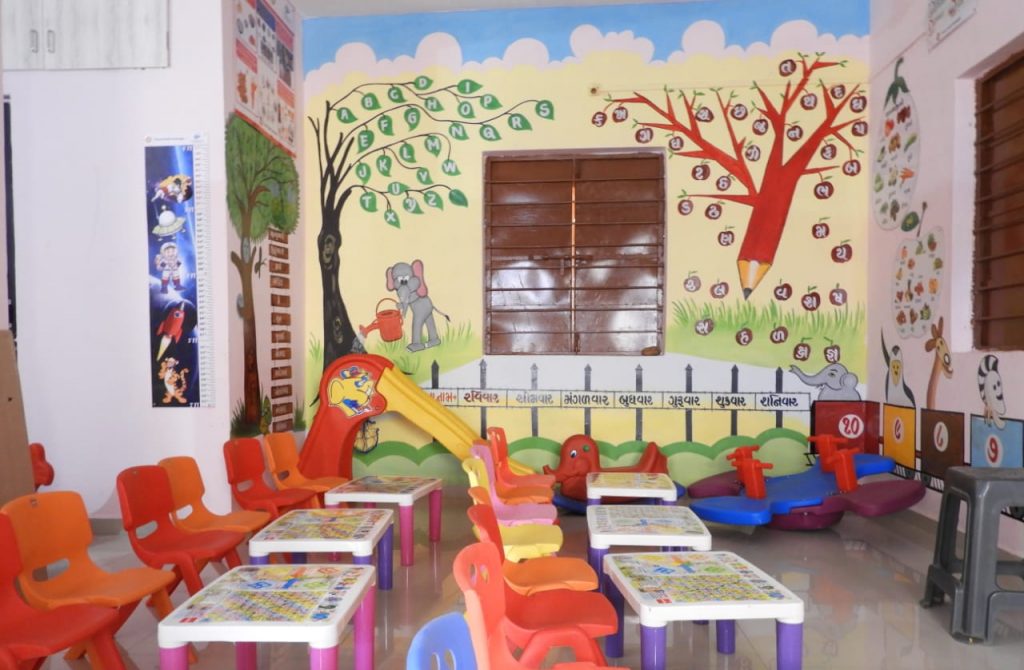 Hansot: Two Smart Anganwadi Centres were launched in Hansot Taluka recently, under the auspices of District Development Officer Shri Yogesh Chowdhary and other key government officials. The Anganwadi Centres in Utraj and Dhamrad villages have been renovated and equipped with tools to ensure a safe and positive learning environment for young children and adolescent girls.
These renovations were completed by Project SAAHAS in collaboration with Kaka-Ba Hospital. SAAHAS, which stands for Strengthening Access and Awareness of Health in Hansot, has been working in the region to reactivate key health schemes that safeguard the child and adolescent health and nutrition. Spearheading the project is Dr Bharat Champaneria, Trustee, Indrashil Kaka-Ba and Kala Budh Public Charitable Trust, a CSR initiative by Cadila Pharmaceuticals.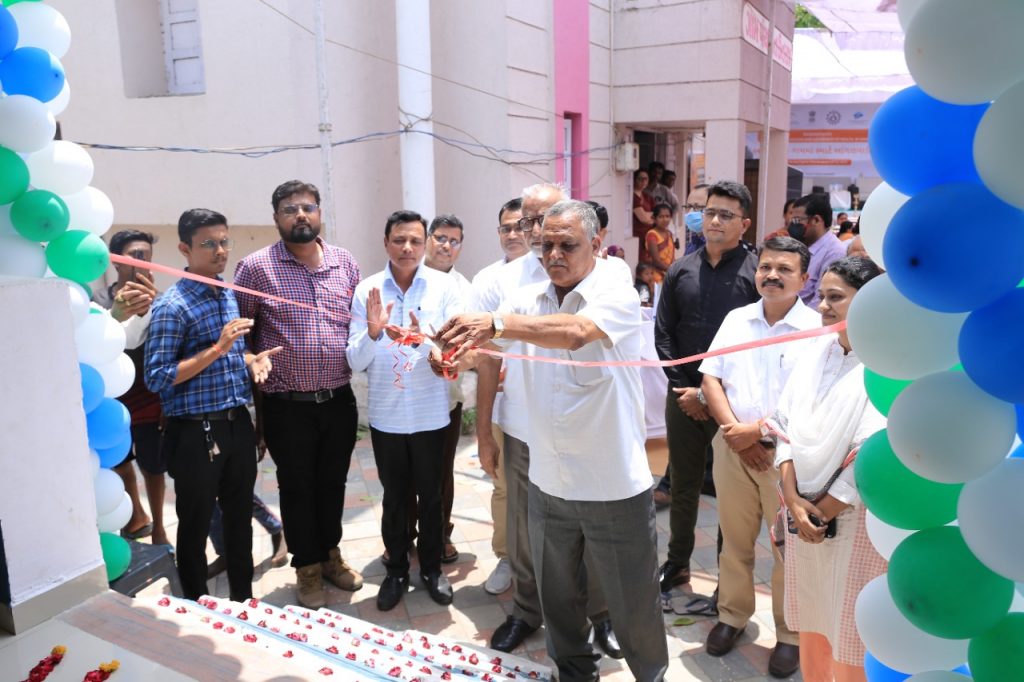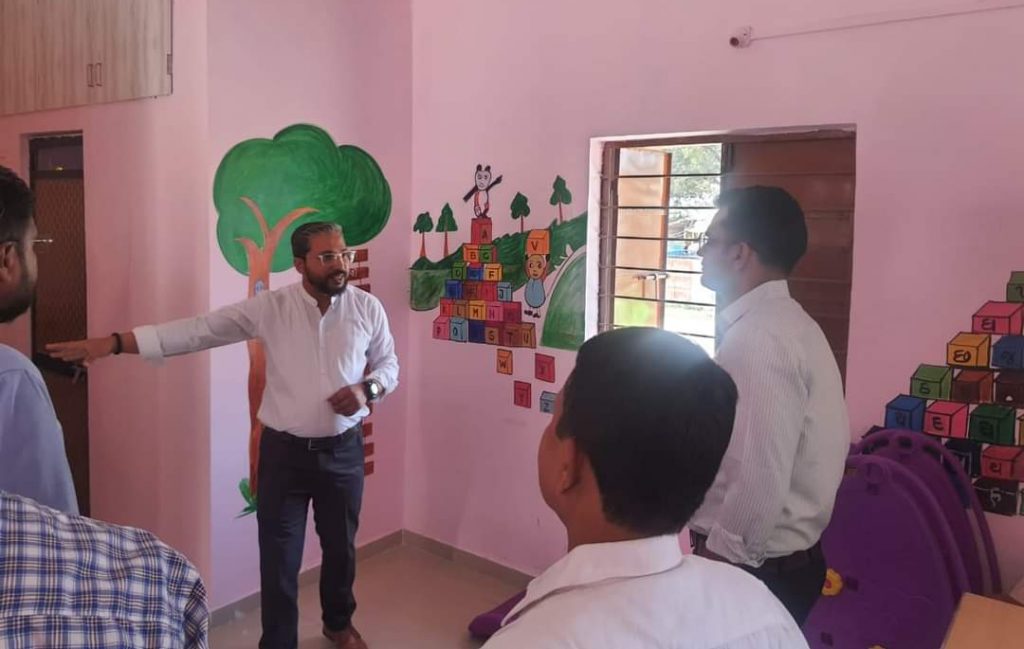 "This project has made inter-department convergence very easy and strong. All schools are giving weekly iron and folic acid supplements (WIFS) to students on regular basis. This had helped in reducing anaemia among boys and girls and cases of malnourishment have also decreased," said Shri Yogesh Chowdhury, DDO, Bharuch, who has been providing his continued guidance to Project SAAHAS to ensure that all children in the block receive the care and nutrition they require. "I request all Gram Pradhans to get associated with this initiative and make it a replicable model in other geographical areas. I have seen that most of the initiatives are focused on infrastructural development, but this is a unique model which focuses on physical as well as social development," he added.
Dr Champaneria, who was present at the event, has been an important figure in the block, having spent over 30 years working to provide quality health care to residents at Kaka-Ba Hospital. "The key to successful implementation is a collaboration between government, technical experts and CSR. I humbly request you to come forward and work together to make this district and block a model of excellence for the future," said Dr Champaneria at the launch event.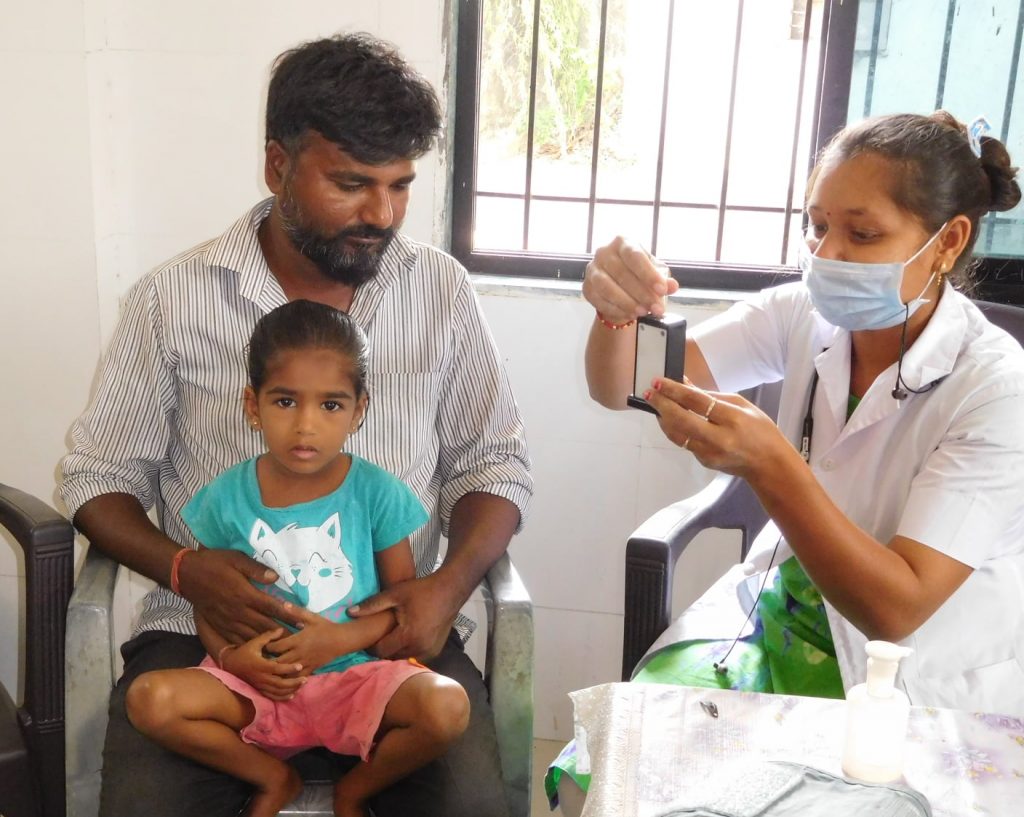 Global Health Strategies and Kaka-Ba Hospital have been working in close collaboration with the Government of Gujarat for the last year to strengthen the health and wellbeing of communities in Hansot. With a strong focus on the health and nutrition of children and adolescents, Project SAAHAS has successfully reactivated key government health schemes that aim to protect child health. One of their major priorities has been to strengthen Anganwadi Centres.
Among other officials present at the event was Taluka Development Officer (TDO), Dr Alpana Nair. Dr Nair has been instrumental in driving progress in the block, to improve the health and nutritional status of children. "I have received a lot of insights and information on health and education ever since project Saahas started. They have brought together all the departments, keeping in mind inter-departmental convergence sharing their issues on daily basis and making this block stronger," Dr Nair said.
Ghemal Singh Prabhubhai Patel, Taluka Pramukh, and Hansot, made a special address at the event. "We request all the parents to send their children to Anganwadi Centres on regular basis and make the best use of the facility," he said.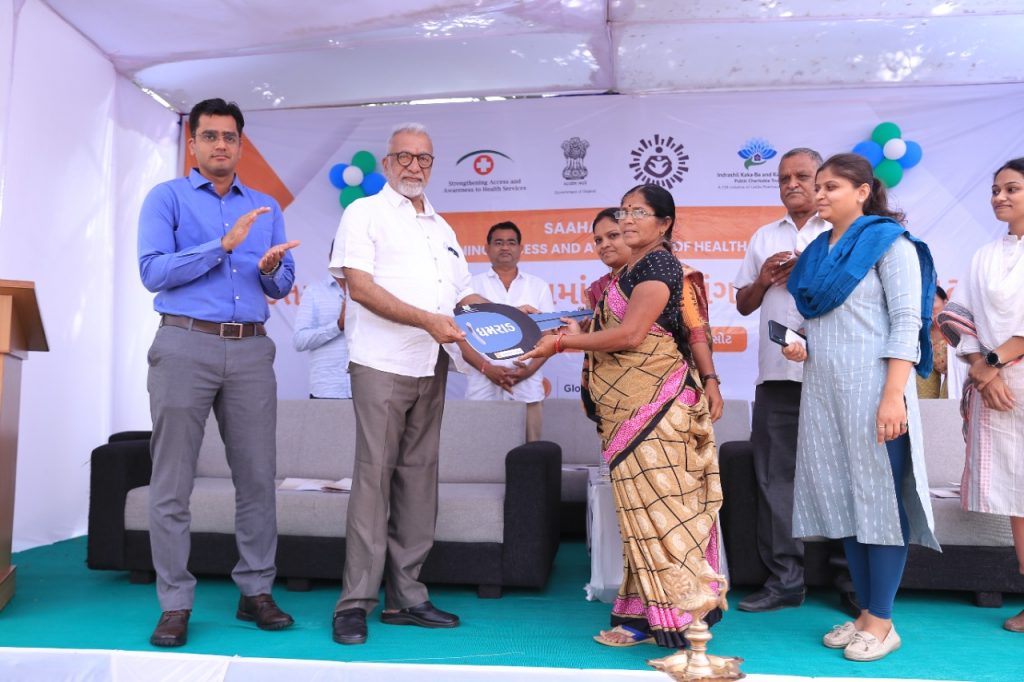 Following the speeches, a ceremonial handover of the keys of the Utraj Smart Anganwadi Centre was conducted with Anganwadi workers. A tour of the newly refurbished AWC was conducted. Besides tools such as LED TV screens, improved sanitation and hygiene facilities and storage capacity, the centre had also been equipped with creative communications materials to inform students about good health practices, nutrition and overall development. The renovations at Smart Anganwadi Centres will allow workers to best utilize available resources and schemes and ensure that children at the centres have access to a safe, healthy, and productive environment.
SAAHAS has been conducting training with Anganwadi workers every month since October 2021, to increase their interpersonal skills and ensure efficient communications with parents and caregivers. This training has been critical in convincing caregivers of children with health issues, such as Severe Acute Malnutrition (SAM), to take urgent and proactive steps to seek timely health care. SAAHAS also reactivated the Anganwadi Centre health screenings, which had been disrupted for over two years due to the pandemic.