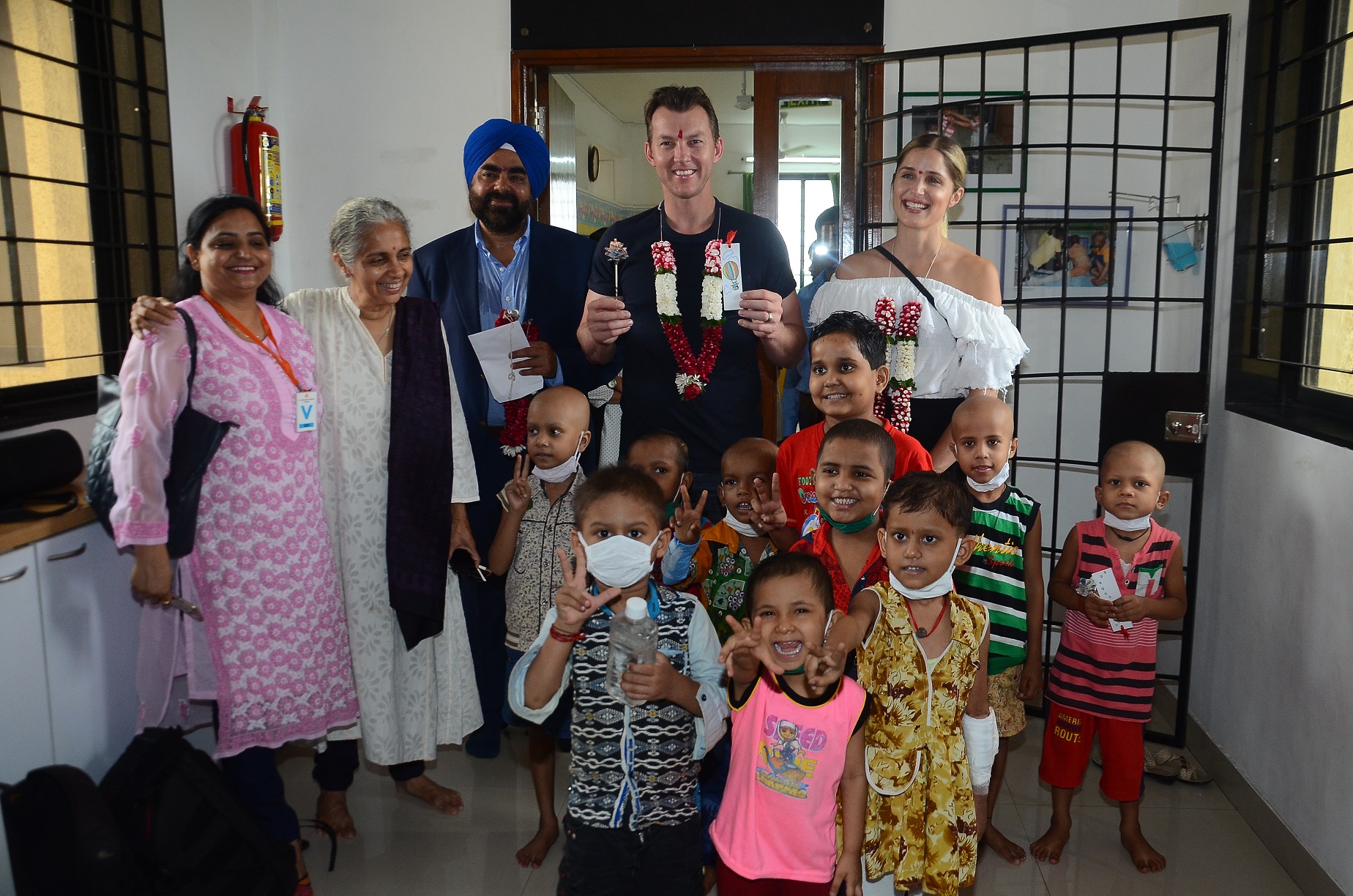 Mumbai, June 08, 2017: St. Jude's Childcare Center, India's home away from home for cancer-afflicted children, is proud to announce its partnership with international cricket legend, Brett Lee, to promote the organization's music therapy efforts. This association will mark another milestone for the NGO, and help raise awareness about the life-changing benefits of the clinical form of therapy for its young patients.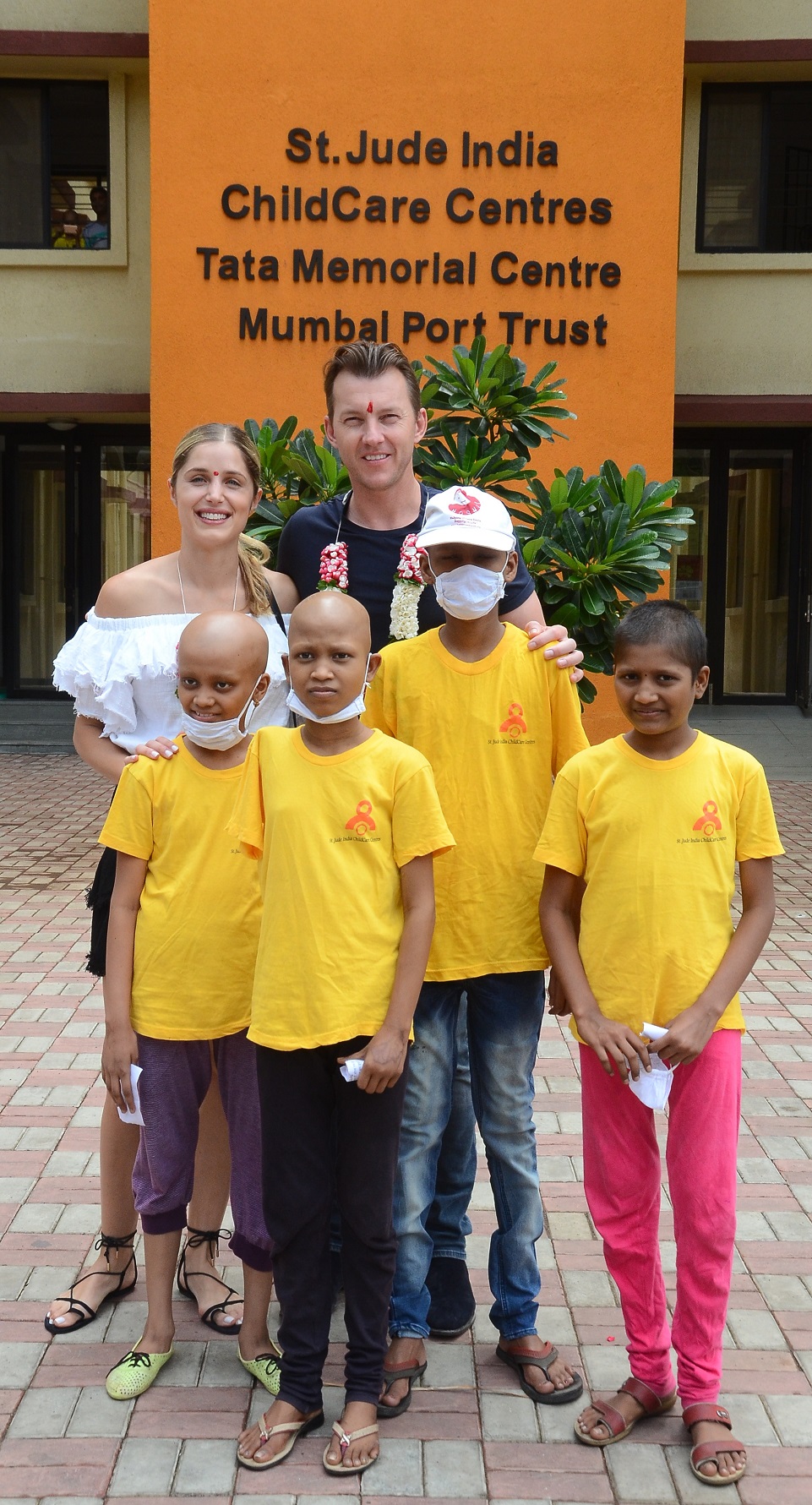 Lee's tryst with supporting the organisation goes back to 2011, when he helped pioneer a Clinical Music Therapy Programme, via his Indian philanthropic arm, Mewsic. This was an eighteen-month effort that involved a variety of certified Australian Clinical Music Therapists on short-term placements at St. Jude's Childcare Center, to assist children with pain management and the emotional upheaval of the disease, via delivery of the complimentary therapy. This time around, Brett is back to support the NGO to advocate and further popularise the benefits of music therapy for cancer-affected kids.
The global sports heavyweight is no stranger to social causes and has been supporting various charitable music initiatives in India since 2011, when he established Mewsic. This opportunity brings to him the perfect dove-point of his three passions, music, kids and charity. Lee will be significantly involved in putting the spotlight on music therapy, its methods and proven medical benefits, and how it helps improve the quality of life for young cancer patients and their families.
Commenting on the association, Usha Banerji, CEO, St. Jude's Childcare Center said, "We are delighted to have Brett back to support us in promoting music therapy for treating and managing cancer. His passion for music, and dedication to helping young patients with it, is inspirational. We have seen remarkable positive changes in our children in the past because of music therapy. This time too, we are confident we will together be able to successfully make a positive, powerful impact in the lives of our children."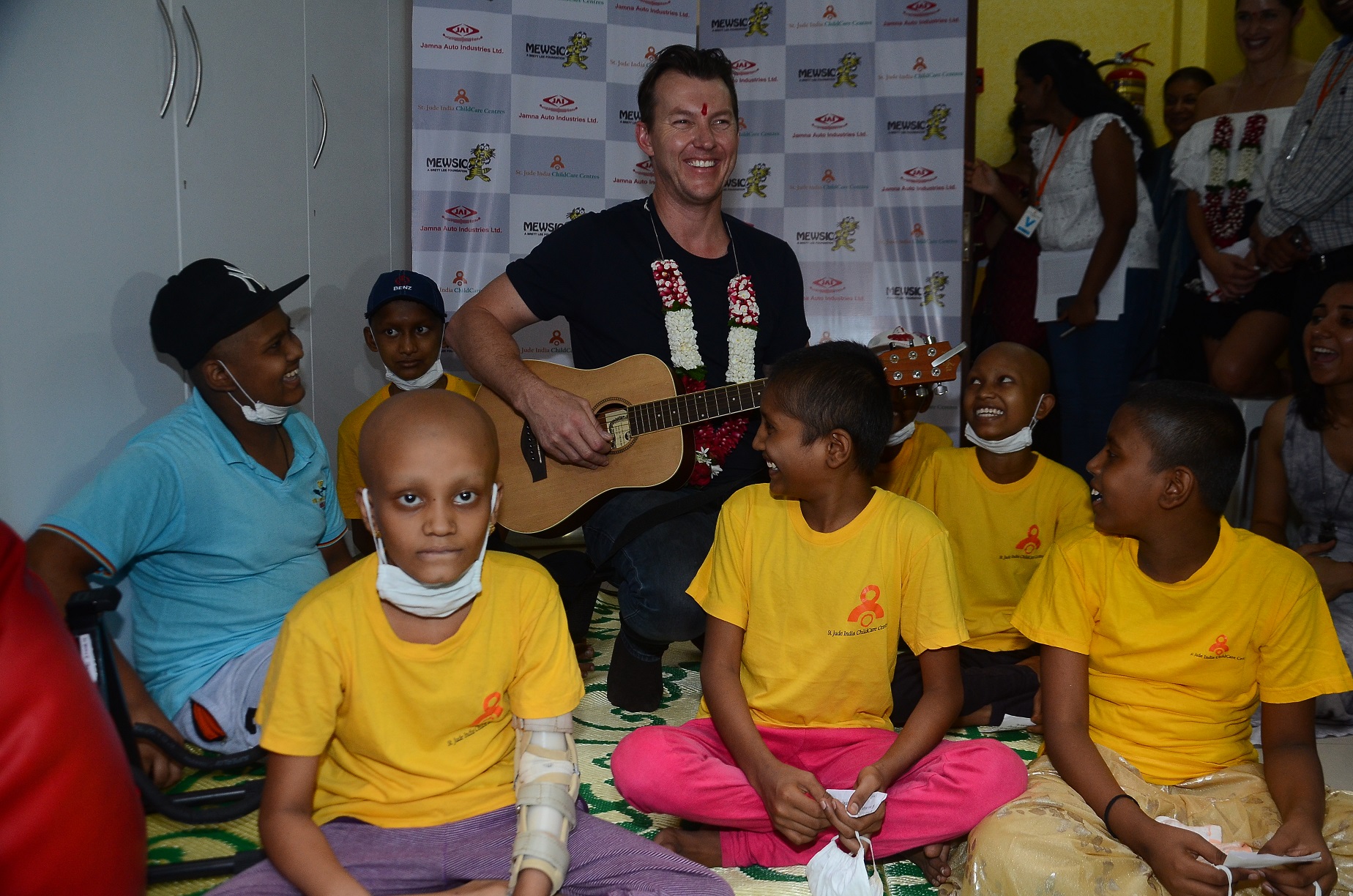 Former legendary fast bowler Brett Lee spoke about this development saying, "I am incredibly honoured to have this opportunity to join hands with St. Jude's Childcare Center again. Music is a part of my childhood and it makes me who I am. I staunchly believe that it can change lives. There is lots of research that backs this up and I am privileged to be able to create awareness about its clinical benefits for young cancer patients. I look forward to making more people cognizant of the life-changing positive effects of music therapy."
Aastha Luthra, Clinical Music Therapist based at the St Jude's Cotton Green Campus said, "Music therapy is a subtle but effective, scientifically proven modality to complement cancer treatment. It is an incredible way to help children in managing the physical and emotional roller-coaster during ongoing medical treatments for cancer. They can lead more meaningful lives during this difficult phase, as it helps them better manage emotions, improve interpersonal relationships and respond to various treatments as well. Lee's association with St. Jude's Childcare Center continues to build this awareness and give this complementary form of therapy its due."
This initiative became a reality with the support of Jamna Auto, an auto component manufacturer, based in Delhi, supplying to all OEMs and aftermarket in India and abroad. As a part of its vision to empower people and make the world a better place, the company continues to add value to this noble cause by being its corporate partner.