Tata Power Delhi Distribution Limited [Tata Power-DDL] is a joint venture between Tata Power and the Government of NCT (National Capital Territory) of Delhi. The company distributes electricity in North & North West parts of Delhi, serving approximately seven million people across these areas. Tata Power-DDL also believes that the primary purpose of a business is to improve quality of life of people. Its vision, mission and CSR Policy sets the overall direction for community initiatives. Identification of key communities is done on the basis of geographical spread of business.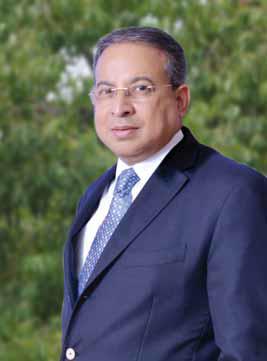 Praveer Sinha, CEO and MD, Tata Power-DDL speaks to Archana Sinha about the social responsibilities and programmes taken for women empowerment in the company.
The Tatas were among the first Indian companies to launch CSR in their communities when CSR was not even heard of. How is Tata Power-DDL keeping up the legacy?
For us at Tata Power-DDL, it is very important to reach out to the people we serve. Moreover, being a part of the Tata Group, we strongly believe in the ethos of 'giving back to the society' as an intrinsic part of our work. Considering the same, Tata Power-DDL has carried forward the rich heritage and unmatched legacy of Tata Group for holistic development of communities, societies and especially underprivileged people. This is the guiding force for adoption of community development initiatives by Tata Power-DDL and helps us drive the social innovation initiative and contribute towards the betterment and upliftment of the society at large.
There are more than 200 listed JJ clusters, slums and resettlement colonies in our areas of distribution. Creating avenues for  education,   health   services,   skill  generation programmes and empowering communities in these clusters has  been  the  primary objective of community development and engagement at Tata Power-DDL. We have well-defined community out reach programmes, working on the lines of triple bottom-line approach, which aims to serve underprivileged communities  in  a systematic and  sustained  way through various customised social innovations programmes for women, children and youth.
What is the CSR strategy adopted by Tata Power-DDL?
Tata Power-DDL has a three-pronged CSR strategy and broadly segments the community initiatives into:
Philanthropic CSR: As the name implies, philanthropic activities are mostly carried out in the form of charities and donations. Tata Power-DDL believes that  such  initiatives  have  a  long term business case for societal well-being. These activities comprise of support to orphanages, child remand home, support to multiple sclerosis patients, blood donation, support to societies, etc.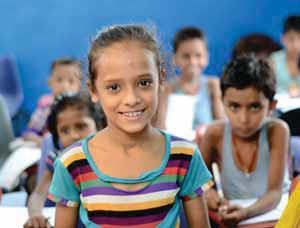 Compensatory CSR: These are the initiatives which are carried in those sections of society that are affected by our business in one way or the other. JJ cluster residents who otherwise indulge in electricity theft are brought into the billing loop and are complemented through various income generation, health and educational programmes to ensure their holistic development.  Free  health  camps, drug de-addiction camps, vocational training, adult literacy programmes are few of the initiatives. Environment restoration initiatives to offset the environmental impact caused by our business are also taken into consideration.
Business Oriented CSR: These are the initiatives which, besides serving societal  needs, also  help  in  building a No community development initiative is complete without a focus on holistic development of women, children and youth brand image of the business, e.g. Pay & Win, Life Insurance Scheme SA- 8000 and UNGC certification etc.
It is said that equal opportunities and equal pay, along with gender equality is the first step towards giving women their rightful place in the community, organised workplace and home.
Competency is given precedence at the Tata Group. There is equal opportunity for every employee within the organisation. Most of our companies are known for employee retention and employee growth prospects. This goes on to prove that  our employees, irrespective of gender, feel good and proud to be a Tata employee.
Share with us the various women- centric initiatives taken and the impact they have created in the society and the community in which you are operating. How many women have been empowered through them?
No community development initiative is complete without a focus on holistic development of women, children and youth. Making women self-sufficient through education and healthcare is of prime importance when we talk of women empowerment. To do so, we have a dedicated programme – 'Unnati' which encompasses various women-centric initiatives.
Women Literacy Programmme: Women residing in JJ clusters/slums are mostly illiterate. Lack of basic education hinders their intellectual and economic growth.
Tata Power-DDL identified this concern as one of the main intervention areas and ventured into Women Literacy Programme in 2006-07. The intent of the programme has been to impart functional literacy so that these women become adept in carrying out their daily tasks such as grocery shopping, carrying out transactions, reading bus numbers etc. The six month programme works on the CBFL software of TCS. It enables them to read and write alphabets and understand numerals. From two centres and 30 beneficiaries in 2006, the programme has grown to 290 centres, has benefitted more than 47000 women, adding nearly 18000 annually. This programme has become the bedrock of social development and empowerment in their communities as these women now drive the literacy and education programme in their families by ensuring that their children attend school regularly, encourage saving among family members, motivate their youth to earn through various vocational programmes so as to bring in financial and social security. Formation of SHGs is also promoted at these centres to organise them into small income generating groups. More than 200 SHGs are operating of which 101 are getting trained for entrepreneurship development through expert agencies.
Vocational Training Programme – This aims to train the youth and school drop-outs belonging to economically weaker sections of society in various vocations enabling them to either start their own small venture or get employed. The vocational training centres are located in the heart of the communities making this outreach convenient and accessible for the youth, especially girls. Courses offered are Stitching & Tailoring, Beautician, Retail Chain, Computer, Typing, Electrician and Mobile Repairing. Currently, 14 such centres   are operational benefitting approximately 5000 women. Retail & Office Assistant course offers 100 percent placement.
Mobile Dispensary Van for JJ cluster residents – Sanjeevani, Tata Power-DDL mobile dispensary vans, have been treating various communities for more than three years. Equipped with a doctor, a pharmacist, bed and medicines, Sanjeevani cater to the common health issues of the cluster inhabitants and  also encourage them to ensure cleanliness drive and preventive health programmes. Special awareness sessions on sanitation, adolescent girls' health, maternal and child health, practising hygiene etc., are delivered for women residing in the communities. These mobile dispensary vans have benefitted nearly 50000 women and children till date.
Supporting the Girl Child – Girls studying in Standard XI & XII are provided life skills, personality development, English speaking and general awareness programmes through monthly sessions in schools by professional counsellors. Career Counselling is given to Standard XII girls so that they can decide on appropriate career options. In the first phase of implementation, the programme has reached out  to 3200  girls  from  10 government schools. Women comprise more than half of the beneficiaries in the communities. The benefits passed on to them through the above programmes ensure an enhanced quality of life to them and their families.
Is there anything else that have impacted the underprivileged women for the better in the last five or six years?
Tata Power- DDL has roped in WLC beneficiaries and instructors as ABHA members in their respective communities where they promote and sensitise communities about various social innovation programmes like vocational training, free health services through mobile dispensaries, drug de- addiction camps, scholarship distribution programme, accidental life insurance schemes, etc. They have also been roped in for distribution of electricity bills in their respective communities. They are paid a fixed honorarium for propagating community development initiatives. Aseparate fee is also paid to them for the commercial work they handle.
Women studying at WLCs are organised into various SHGs where they pool a fixed sum every month. These SHGs are linked to nationalised banks. They deposit their savings and can avail financial assistance when the deposit reaches its maturity. About 300 SHGs are functioning smoothly, engaging around 3500 women. Tata Power-DDL has signed an Agreement for training more than 100 SHGs for entrepreneurship development programme; 35 of which were trained in FY 15-16. The training programme aims to empower women in such a way that they can start their own entrepreneurship venture. Specialised agencies have been identified to train women in various skills such as chocolate making, soft toys making, interior designing materials etc. Linkages are developed for the stuffs produced which are then sold in nearby markets.
The locales which Tata Power-DDL is operating are strongly dominated by age-old beliefs and mindsets about women's position in the society. How much of that has been broken through your efforts and CSR activities?
The JJ clusters/slums where TPDDL operates is primarily occupied by migrants from every nook and corner of the country, especially from the rural areas. The beliefs and practices followed for centuries do not put women on an equal footing with their menfolk. They are merely looked upon as housewives and are bound within the confines of the home. It was initially extremely difficult getting through this stringent mindset as these women themselves did not have enough confidence to step out of their homes to attend literacy classes or training programmes. We strategically placed these programmes within the communities so that the women are not hassled with travelling. Equipped with a robust community mobilization structure, we gained their trust and confidence; aptly designed programmes started delivering desired results and enhanced the quality of life for these women. After the initial results were delivered, these success stories became the flag bearers of our community development programmes.