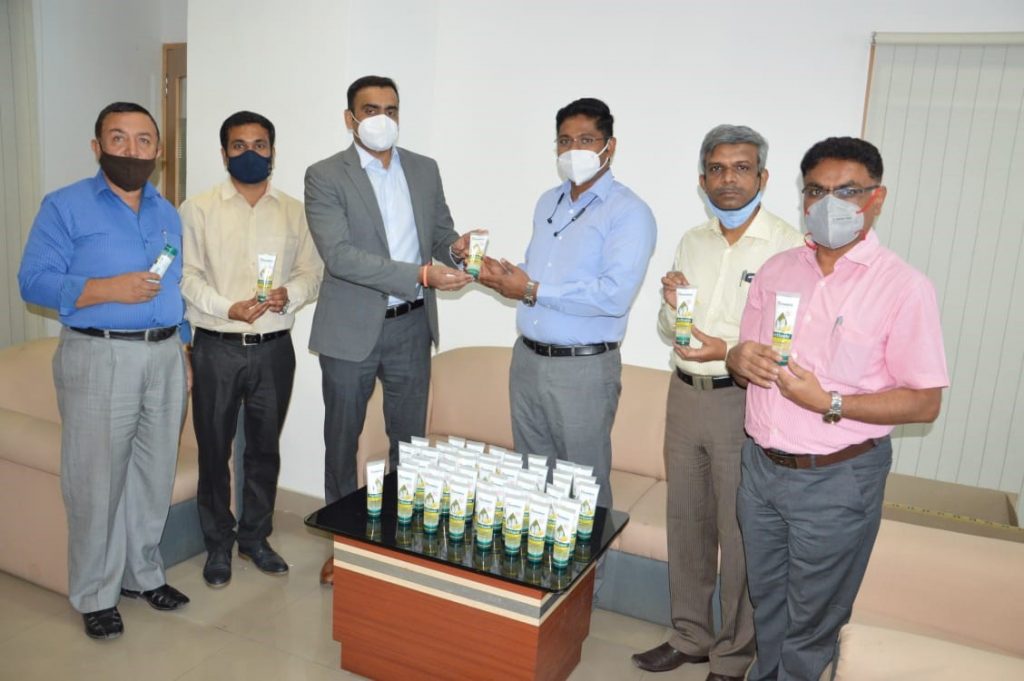 Bengaluru: As part of its continued community outreach efforts, The Himalaya Drug Company, one of India's leading wellness brands, has been actively supporting India's fight against COVID-19 through various community relief initiatives. In its latest initiative, the Company has collaborated with Bangalore Metropolitan Transport Corporation (BMTC) and Karnataka State Road Transport Corporation (KSRTC) to ensure the health and well-being of over 60,000 staff through the provision of hand hygiene products.
Underlining the brand ethos, 'Himalaya Cares', the Company has helped over 6,00,000 beneficiaries by providing hygiene and essential health products across different communities and locations. Powered by their vision to bring wellness and joy to every home through their herbal solutions, Himalaya has reached out to various sectors, including NGOs, schools, hospitals, BBMP workers, slum dwellers, doctors and chemists, transgender communities, construction workers, cancer patients, refugees, tribal, migrants, senior citizens, and many religious institutions.
Jayashree Ullal, Chief Operating Officer & Chief Financial Officer, The Himalaya Drug Company, said, "While we are settling into the new normal, we know that the pandemic is far from over. This calls for continued support in the fight against COVID-19 to emerge out of it stronger.  At the very core of Himalaya's ethos is the support for our communities. In line with those beliefs, Himalaya undertook various initiatives across the country during these difficult times to mitigate the damaging impact of COVID-19 on our communities. Our community initiatives have been focused at enabling and empowering the vulnerable sections of society. As a responsible corporate, we are committed to bringing wellness and joy to everyone that we impact in the community.''
Speaking on the association, C Shikha, Managing Director, BMTC, said, "With an increase in public movement and activity, our staff has been at the forefront in ensuring proper measures to make travelling safe in this new normal. We are glad to associate with The Himalaya Drug Company. This initiative helps us continue with the efforts we have been taking towards the safety of our employees and ensure they follow proper hand hygiene guidelines, which is the first step towards fighting the pandemic."
The Himalaya Drug Company has distributed face masks, hand sanitisers, sanitisers with dispensers, gloves, PPE kits, hygiene kits, groceries, and essential health products across various segments of society. To support the elderly in the fight against COVID-19, Himalaya has stepped forward to distribute adult diapers. Among the various social initiatives, Himalaya distributed curated happiness kits consisting of groceries, hygiene essentials, and activity books to underprivileged children.