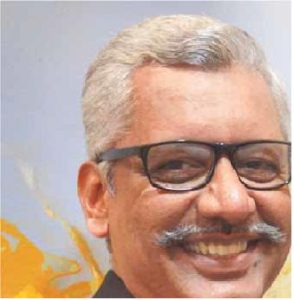 Piramal Foundation, the CSR arm of Piramal Group develops innovative solutions to resolve issues that have been found to be critical roadblocks towards unlocking India's economic potential. Building scale and sustainability which encourages partnerships with the community, responsible corporate citizens, NGOs and the government becomes the critical bridge to continuity. The problems that address the areas of healthcare, education, cleaning and enhancing water quality, sanitation and women empowerment are humongous tasks which need more people and organizations as partners to achieve the goal. Mr. Paresh Parasnis, CEO, Piramal Foundation talks to CSR Mandate about the Foundation's work in healthcare and education along with other areas of community development that are intrinsically linked with each other.
How does Piramal Foundation propose to go about the work in healthcare and education? Are you partnering with some NGOs? 
Our core values of knowledge, action and care guide us to imbibe sustainability in the developmental work we carry out.  It is normally assumed that self-sustenance applies only on projects that have a revenue model. However, there is also a different perspective on self-sustenance. Sustainability also involves a long-term implementation by ensuring a distributed funding base. This means we are not relying on a single or a small set of funders. This would ensure sustainability even when the original implementer has moved out. The third angle for developing a self-sustaining model is to enhance the system memory so that the solution becomes a part of its Standard Operating Procedure (SOP) so that the project does not suffer from lack of initial expertise. We have partnered with the government of Maharashtra, Rajasthan, Assam, Karnataka etc. and renowned organisations like World Diabetes Foundation, Michael & Susan Dell Foundation, Cairn India, HDFC Ergo, Delhi Jal Board etc.
Please elaborate on the idea of creating 'software' for greater efficiency and quality, rather than only building hard infrastructure. For instance, in education, the Piramal Foundation for Education Leadership focuses on building leadership capacity which, in turn, has a positive impact on student learning outcomes.  How does it work? Have you created similar models in other sectors too?
The idea of creating software for greater efficiency and quality can be best described as "transformative". Piramal Foundation, a pioneer in technology-led social initiatives is developing innovative solutions to resolve issues that are critical roadblocks towards unlocking India's economic potential.
Piramal Foundation for Education Leadership (PFEL) is focused on creating leadership capacity in the education sector creating more impactful delivery in classrooms which, in turn, has a positive impact on student learning outcomes.
At Piramal Swasthya, we work with various state governments to bridge the last mile gap in primary healthcare services delivery. I am sharing a detailed account of this vital initiative later.
Piramal Sarvajal, the Foundation's initiative in clean drinking water has developed a decentralised drinking water solution ensuring regular availability of safe drinking water at prices as low as 30 paisa per litre. We have also created a franchise business model to encourage rural entrepreneurs.
Piramal Udgam is an Impact Sourcing Service Provider that generates employment for women in rural areas by sourcing data-management opportunities from the cities and corporate organisations. The associates undergo a comprehensive and rigorous training program comprising of two modules of training – core training in computer skills, and soft skills training.
What has been the result so far? What would be the target in the next 5 years?
We serve 2.5 million patients annually in Rajasthan through Piramal Swasthya. The aim is to increase this to over five million patients annually in the next three years, and increase the reach to cover all 33 districts from the present 17 districts. Jaipur Hub of 1097 National AIDS Helpline caters to Hindi and English languages and it handled over 2 lakh calls in 2015 alone. Piramal Foundation for Education Leadership (PFEL) achieved 21 percent learning outcomes gain in Maths and Language in 2014-15 across 700 schools in Grade III and Grade V. We envision increasing student learning outcomes by a further 20 percent over the next three years in these 700 schools. Additionally, we would be piloting a District Transformation Program in participation with one million children in 5000 government schools across four districts. Presently, Piramal Sarvajal serves 160,000 people daily. We aim to increase the coverage to over 300,000 individuals over the next three years.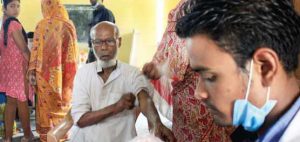 The vision of the Piramal Foundation is to transform health, education, water and social sector ecosystems through high impact solutions, thought leadership and partnerships. This commitment by Piramal Foundation is in line with the new Sustainable Development Goals and focuses on contributing towards universal primary education, empowering women, reduction of child mortality rates, improving maternal health and improving access to safe drinking water.
The Foundation has also been supporting Annamrita and its mid-day meals for school children all over India…..
To fight the problem of hunger and illiteracy, the Government of India launched the mid-day meal scheme in 1994. The midday meal initiative was taken up by ISKCON Food Relief Foundation in 2005 under the Annamrita banner. Piramal Foundation has supported the set-up of two central kitchens of Annamrita. Operating across eight States of India, it serves 1.2 million mid-day meals daily through 20 ISO certified centers. Of this, Piramal supports approximately 70,000 student meals.
Anything else that you may wish to add?
All our programs are long-term with the intention of bringing a lasting change in the community. While we have funded many of these projects, we have also brought in funding partners.  There are executive partners in the form of community groups, NGOs and even our own CSR teams to ensure continuity of these programmes. Some of these programmes have been running for many years and have shown tremendous results. Some began a few years ago and are showing good progress. These are encouraging signs that give us the impetus to continue with equal fervor. Piramal Foundation has been working towards removing the roadblocks to economic development for a long time. We are happy that our work has shown good results. We expect the future to be even better with more people from the community now joining the movement towards sustainable development works.
Piramal Foundation is not new to philanthropy. In the 1930s, Seth Piramal Chaturbhuj Makharia, set up the state's first school for girls in Bagar, Dist Jhunjhunu, Rajasthan, which is operational till date. The first school child admitted here was a harijan. The Piramal Group has demonstrated over the years that the ultimate driver of all social efforts should not just be the redressal of an immediate problem, but also the building of a long-term sustainable ecosystem. It is an opportune time for the corporate sector to step up and build capacity &apply long-practiced corporate philosophies to effect change that is largely consensual, sustained and systemic.