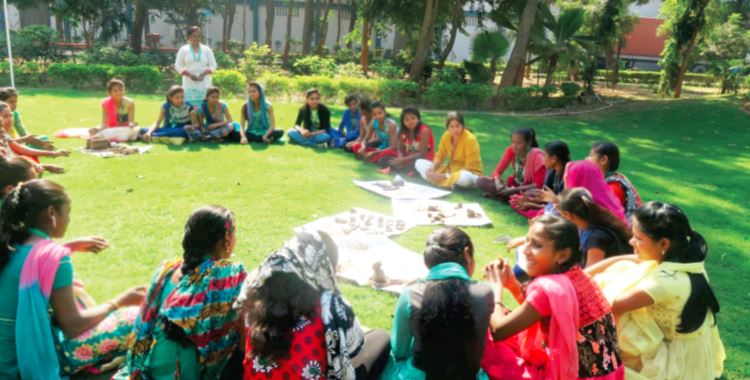 Huntsman India's 'Anandi' Creating a Better World for Communities. Established as a respected corporate citizen, Huntsman India has been creating a better world with its deep-rooted sustainable business practices and CSR initiatives. For nearly 50 years, and in more than 100 countries, its 10,000 associates have been using science and ingenuity to create innovations that play a critical part in the everyday lives of millions of people. Its focused interventions in the vicinity of its plants have transformed the lives of a large number of communities across India.
The company's pioneering initiative –Anandi: Towards Joyful Learning –which is aimed at underwriting positive change through education, has empowered people in Dabhasa, Luna, Umraya and Ekalbara villages located close to the company's plant in Vadodara, Gujarat. Launched in 2011, the campaign has resulted in better infrastructural facilities, increase in education, health and awareness, and secured livelihoods of the target community.
Laying a Solid Foundation
Aanganwadis play a crucial role in laying the foundation for education and health in villages. However, lack of proper facilities and absence of trained staff in many regions has resulted in a general aversion for a anganwadis and left children bereft of quality pre primary education. To mend the situation, we at Huntsman India adopted a four-pronged approach through our Anandi campaign. The approach entailed:
 Helping aanganwadi workers enhance teaching skills.
Providing a regular supply of educational materials.
Improving existing infrastructure to create vibrant child-friendly centres.
Continuously and consistently engaging with parents.
We made concerted efforts which have resulted in encouraging outcomes. Comprehensive teacher-training workshops were conducted over a period of three years to ensure quality teaching. As a result of the intervention, children and teachers now participate enthusiastically in the learning process. Parents are noticing a remarkable improvement in their children's abilities, and are actively getting involved in the process of nurturing the future of the nation. Positively impacting over 500 children and 30 aanganwadi workers across 19 aanganwadis, we have succeeded in substantially improving the pedagogical atmosphere in the villages.
Crafting a Better Tomorrow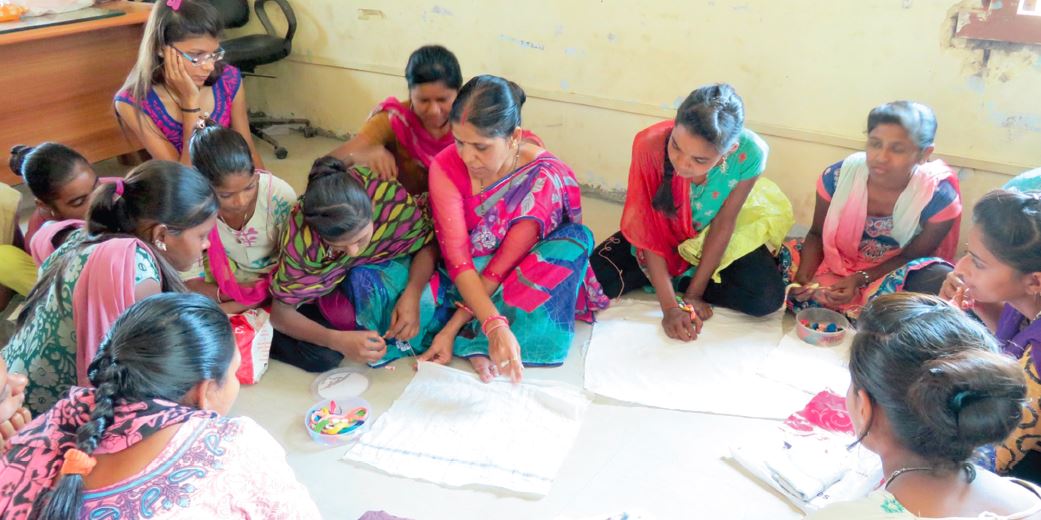 Concurrent with our interventions to revitalise aanganwadis, we have been successful in influencing and upgrading the scenario of primary education in the villages. Aligning our objectives with the Government of India's Sarva Shiksha Abhiyan (Education for All Movement), our Anandi campaign has replaced rote-learning methods with activity-based techniques.
The initiative has brought about transformational changes by providing support in these areas:
Building Science Laboratories
Building Teacher Capacity
Supporting School Supplies
Hosting Bal Mela
Improving School Infrastructure
Enhancing School Management Committees
Instituting the CSR Academic Achiever Award
Organising Summer Camps
Facilitating Computer Education
Conducting Cleanliness Drives in Schools
Our initiative has significantly impacted over 2,000 students directly (by providing bags and notebooks on a regular basis) and indirectly (by supporting co- curricular and infrastructural development), augmenting their learning experience. The collective efforts of these actions has not only led to enhancing the level of primary education in the villages, but also resulted in building better individuals and developing a culture of holistic learning – learning which can be applied in real life situations. Owing to the positive outcomes, the project is being replicated at Ankleshwar, Chakan and other locations where we are operating.
IMPACT
Benefitted 2,000+ school children
Improved facilities at 19 aanganwadis and 4 schools
Transformed lives of 200+ youth
"Aligning our objectives with the Government of India's Sarva Shiksha Abhiyan (Education for All Movement), our Anandi campaign has replaced rote-learning methods with activity-based techniques"
Empowering Girls, Enriching Communities
Education of the girl child and empowering them is another focus area for us. Statistics show that in developing countries, adolescent girls are more likely to drop out of school than boys, especially in rural areas. Providing girls with basic education empowers them to make genuine choices over the kinds of lives they wish to lead.
Towards this, we have succeeded in changing the mindsets of the villagers through sustained interactions with villagers and conducting awareness campaigns for gender equality. Consequently, the girls of Umraya village have started attending schools and have a good chance of succeeding in their lives through quality education thus giving them an opportunity to lead a healthier and happier life.
Driving Entrepreneurship, Fostering Change
Alongside our education interventions, we also support vocational training programmes for girls with an aim to develop an entrepreneurial spirit in them and make them independent. Economic empowerment of girls and women can lead to greater gender equality and economic development.
We have therefore been facilitating these multi-day vocational courses and trainings on jewellery making, lamp decoration, sewing and stitching, making paper bags, etc. Our CSR team also provided valuable support to market and promote the products made by these entrepreneurs, an example being the use of 1000 recycled paper bags on World Environment Day as part of its 'Say No To Plastics' campaign.
Enhancing Awareness, Changing Behaviours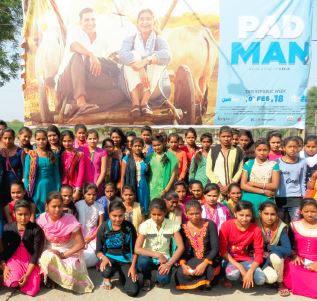 Our rural interventions also encompass awareness programmes and strategies aimed at improving health in the villages. We support several initiatives which cater to improving the health and well-being of adolescents, especially girls.
Our CSR team has designed and developed guidance and counselling modules to create awareness about a host of topics such as menstrual hygiene, reproductive health, and domestic violence, early marriage etc.
The interventions also educate and enlighten girls about career development. The career development programmes have helped in broadening their outlooks and encouraged them to think beyond traditional roles and activities.
Designed to create awareness and inculcate healthy practices, the campaigns have resulted in an overall improvement in sanitation and hygiene and led to an overall improvement in health-related knowledge.
Securing Water, Sustaining Growth
Providing access to safe drinking water is critical to ensure health and wellness of communities. To help address potable water shortage faced by Luna village, we constructed a 500KL underground water tank. Access to safe drinking water has reduced the daily toil for women who had to spend considerable amounts of time and energy to secure water for their families. It has also substantially increased the health of the villagers.
Milking the Way to Success
Securing livelihoods through various farm and agriculture interventions is another focus area. A considerable chunk of the population in the villages is involved in dairy farming which encouraged us to launch a pilot project to improve animal husbandry in the villages. Initially, 65 families in Umraya village were targeted as part of the pilot project. The families were identified after a detailed survey involving identifying beneficiaries, the practices they follow, the quality of the cattle, access to latest dairy practices, etc.
This project aims at improving the quantity and quality of the cattle which would then translate into increased incomes for the dairy farmers, especially womenfolk, as they were primarily involved in animal husbandry. Farmers were also educated about new and modern technologies, and organic fertilisers. The beneficiaries were also taken on field visits to big dairy farms at Velasan near Dakor and Amul in Anand, to acquaint themselves with latest practices.
The success of the initiative has resulted in the extension of the pilot project with another 50 families in Luna village being covered under it.
Anandi's multi-pronged approach has been instrumental in changing the social and economic landscape of the villages surrounding its Baroda plant. The beneficiaries have also been empowered to dream of a better tomorrow which resonates with Huntsman's philosophy of CSR being empowerment and sustainability and not charity or philanthropy.
Daxaben Solanki
Aanganwadi Worker, Dabhasa Village
Huntsman has improved the condition of Aanganwadis (pre-primary schools). It sends representatives to train our Aanganwadi teachers every month. We are taught how to narrate stories to children, to learn rhymes, etc.
Currently, we conduct various activity based sessions for the children between 11 am to 2 pm. The children enjoy these activities as much we do. Huntsman has also provided racks to keep toys and learning aids to facilitate activity-based learning.
Kajal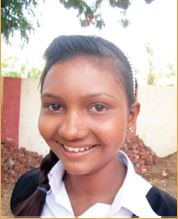 Ever since I was a little girl, I have always been fond of learning. I always desired to gain more knowledge, but our village schools have classes only till eighth grade. After completing this grade, I felt hopeless as the only thing left for me is farming. But Madam from Huntsman came to my house and counselled my parents to allow me to continue my education in a nearby village. My parents agreed to this. I was thrilled. I now travel to Dabhasa village and attend the English Medium High School there in the bicycle gifted by Hunstman.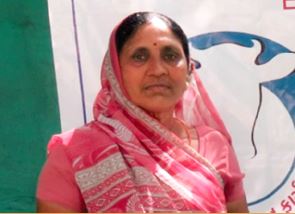 Savitaben
Dairy Farmer, Umraya Village
Huntsman took us on a trip to Velasan in Anand Tehsil. On our visit, we saw the ideal stable of a cattle keeper who started with three buffaloes and is now the proud owner of 30 buffaloes. After returning, we followed the same procedure which Huntsman taught him. We levelled the landhousing the stables, made proper drainage to discharge the waste product. We also learnt the importance of keeping the buffaloes in a healthy environment and bathe them twice, daily. We are thankful to Huntsman for helping us learn these best practices.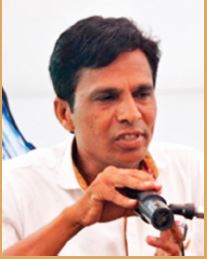 Pravinbhai Makwana
Sarpanch, Luna Village
"Our village receives Narmada Canal water, but due to lack of proper water storage, the water flows into a nearby pond, serving no purpose for the village. After Huntsman constructed a 500KL RCC underground water sump tank, 3500 villagers of our village are now having access to potable drinking water. There will be surplus drinking water for many generations to come."
Sneha Roy is Head of Huntsman's CSR initiative – Anandi.