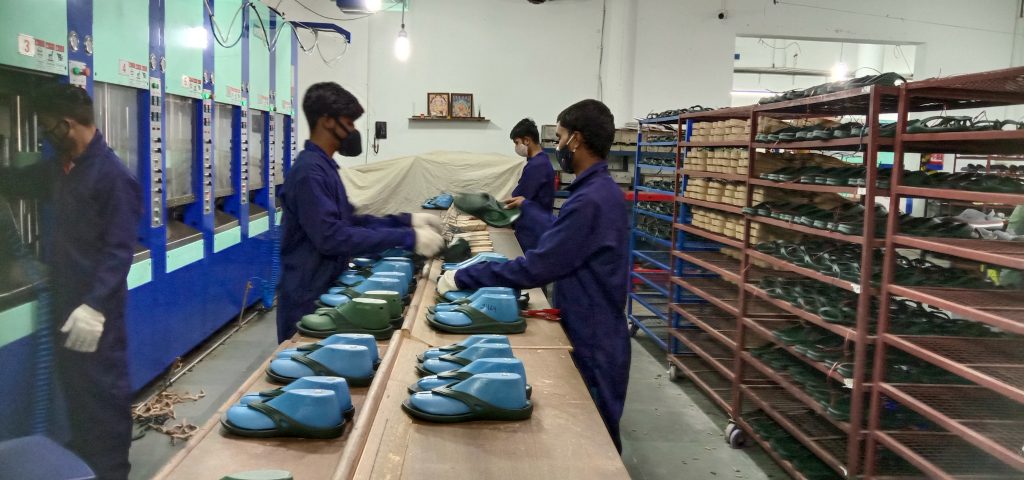 National: Von Wellx Germany Group has come forward in support of all the frontline health workers as well as COVID patients. It pledges to donate 10,000 washable (easily sanitisable) and healthy shoes to needy patients and medical workers across COVID-19 hospitals in India.
The donation drive will commence in a week's time with the aim of extending aid to frontline workers in taking extra precautions with regards to hygiene, including shoes for exercising, to remain healthy and fit in these testing times of coronavirus. The germs can stay alive on your shoes for up to four days, so it is critical to wash/sanitise them as well.
Last year, Von Wellx Germany project was established in Agra, India and land for Phase 2 has been allotted near Noida International Airport, Jewar. Ashish Jain, CEO – Von Wellx Germany, India shared, "Von Wellx shoes are based on an Internationally Patented 5 Zones Technology through Reflexology. It massages and stimulates the pressure points and muscles in your feet by 2.5 times with every step, thus providing you the benefit of 8000 steps with only 3000 steps. This stimulation increases the blood and oxygen supply to your organs and body, thus helping you to remain fit/active in Covid 19 times, a critical facet to win the fight over COVID-19."
After being sold in multiple countries, Da Naturo was launched in India, which is washable and sanitisable and with Springlight technology provides comfort even in all-day walking scenarios.  Inspired by the Made in India dream of Hon'ble PM Modiji and Hon UP CM Yogiji, Da Naturo shoes are now being sold in India at very reasonable prices, that were earlier imported to India at Rs 3000-4000 per pair. These shoes will be distributed free of cost.