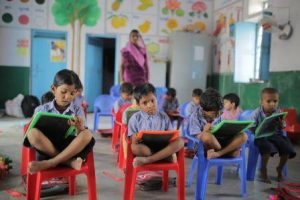 Mumbai 17th November 2016: Wonder Cement Ltd. has renovated and refurbished 10 Anganwadi Centres and provided educational support material to 2000 students under its CSR programme. These Anganwadi centres are situated in the nearby villages of Nimbahera, Chittorgarh district, Rajasthan. These buildings have been completely painted and child-centred art work is done on the walls of the study rooms. Minor repairing and water proofing was also done at required centres. WCL has provided solar fans, chairs, seesaw rocker, slide ladder, building blocks, abacus, English & Hindi alphabets, charts, bowling alley etc. equipment for pre-school learning toys for children. WCL also provided uniforms and school stationery to 1000 students in Panchayat Samiti, Nimbahera.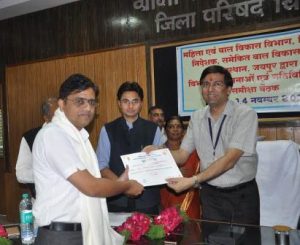 To recognize the social efforts of Wonder Cement, the Government of Rajasthan honoured the Company at a function which was held recently. Director of Women & Child Development Department, Govt. of Rajasthan, Dr. Samit Sharma (IAS) and District Collector Sh. Inderjeet Singh (IAS) honoured Mr. Nitin Jain, AVP (Commercial), Wonder Cement Ltd. for refurbishing Anganwadi Centres (Govt. Day Care Centre) at Chittorgarh. Dr. Samit Sharma, Director, ICDS also thanked Mr. Jain for WCL's various initiatives for the betterment of the Aanganwadi centres.
Wonder Cement has also carried various activities for the betterment of the communities residing in the villages around its area of operations.