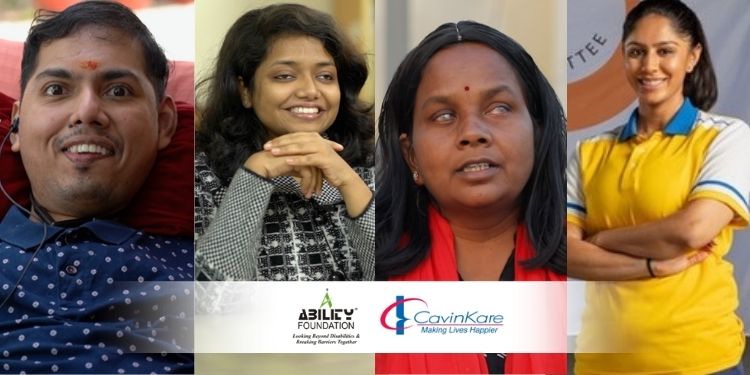 Chennai: Relentless In their efforts to spotlight the exemplary array of achievers with disabilities from across the country, CavinKare and Ability Foundation jointly presented their 20th CavinKare Ability Awards for Achievers with Disabilities. These prestigious awards were presented to four outstanding achievers with disabilities who with their grit and courage, overcame hurdles to live life to the fullest. Chief Guest, A R Rahman's special musical presentation celebrated the prestigious awards and the awardees.
Selected from across diverse fields, the recipients of this year's edition were handpicked by an eminent jury to recognise their accomplishments achieved against all odds.  The jury members for this year were Shankar Mahadevan, Singer and Composer, Lt. Gen A Arun, GOC, Dakshin Bharat Area, M. Ponnusami, Chairman & Managing Director, Pon Pure Chemicals, Arun Mozhi Manickam, Film Producer, and Mithun Sundar, Chief Transformation Officer, Microsoft India.
Commenting on the occasion, Shri CK Ranganathan, Chairman and Managing Director, CavinKare Pvt. Ltd. said, "After completing 19 successful years of CavinKare Ability Awards, now we are entering the 20th year. Two decades of acknowledging and honouring achievers with a disability was indeed a pleasure for us. It is inspiring to watch these courageous and talented people showcasing their excellence in ways we could not even imagine. We aim to reach out to more individuals with disabilities and shed positivity and light on them. We wish everyone who participated in the award ceremony a bright and prospering future ahead and wishes them best in their future endeavours."
Smt Jayshree Raveendran, Founder and Hon. Executive Director, Ability Foundation, said, "On this occasion of the 20th year of our Cavinkare Ability Awards, I can say with humility and pride, that these awards have been important landmarks and turning points.  I do believe that the disability sector and more importantly, persons with disabilities in our country, are on the verge of being discovered, recognised and understood for their true potential. And I am thrilled that these awards, as well as every single activity of Ability Foundation, have been important stepping stones in this direction. To spotlight and showcase such amazing and brilliant achievers with disabilities from across the country before has been extremely challenging and exhilarating for us. Every mindset changed, every stereotypical perception dispelled and every single person won over, have played crucial roles in this progress. We still have miles to go towards equality and recognition… but the day is not far off when we can look back at the total discrimination that prevailed early on and march forward with heads held high."
This one-of-its-kind national level award comprises two categories: The CavinKare Ability Award for Eminence and the CavinKare Ability Mastery Awards.  The nominations received from across the country were shortlisted based on the degree of difficulty, triumph over adversity and uniqueness of the task accomplished.
Recipients of CavinKare Ability Awards 2022:

CavinKare Ability Award for Eminence – Krishnakumar PS, Kollam, Kerala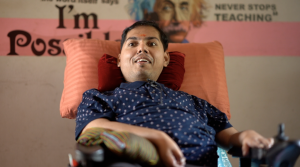 MinD (Mobility in Dystrophy) was founded in 2017 by Krishnakumar and his friends to change the lives of people with Spinal Muscular Atrophy and Muscular Dystrophy. MinD aims to bring a change through awareness, education, skill development, employment, rehabilitation and research. Krishnakumar was six months old when he was diagnosed with Spinal Muscular Atrophy, as a result of which he is completely paralyzed. To compensate for Krishnakumar's lack of formal education, his father became his mentor, working hard to give Krishnakumar a well-rounded education. Krishnakumar lost his father and sister in an accident when he was 26 years old. In the years it took for him to recover from this trauma, he began to focus on others like himself. Today, Krishnakumar is involved in a range of activities to empower persons with Muscular Dystrophy and Spinal Muscular Atrophy to become active participants in society.
CavinKare Ability Mastery Awards
Vidhyashri Ankush, Solapur, Maharashtra
Vidhyashri always wanted to help children with disabilities and has been a special educator for 14 years. Being born with low vision and then losing her vision completely in 2017, did not deter her from pursuing her chosen career path. Physical, emotional and financial struggles, did not stop her from working hard, learning technology with passion, reaching out to others like herself strengthening her community. Vidhyashri along with her friends has developed two mobile apps – Happy Learning and Blind Tech Hindi, to enable visually impaired persons to leverage technology.
Manasi Joshi, Ahmedabad, Gujarat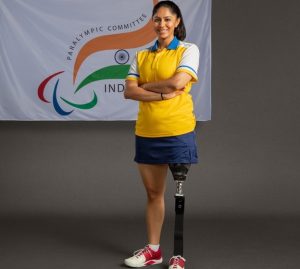 An engineer by training and a software development professional, Manasi's world came completely changed when she met with a road accident in 2011 and acquired a disability. Manasi used badminton, a childhood passion, for rehabilitation. She started training using a prosthetic leg and soon she was back to work. Winning competitions organized at her company's corporate events gave Manasi the confidence to participate in national and international para games. She left her corporate job to pursue professional para-badminton. Since then, she has won 30 medals for the country. Manasi is currently ranked World No 1 in para-badminton, a title she has held since 2019. 
Shrutilata Singh, Himmat Nagar, Gujarat
An advocate for the rights of deafblind people at various national and international forums, Shrutilata now leads an independent, active life and has not only achieved personal recognition but is raising a voice for others like herself. Having lost both her vision and hearing while growing up, Shrutilata completed her graduation in English and then went on to complete her diploma in Physiotherapy, the first person with deafness and blindness in India to do so. Shrutilata worked as a physiotherapist for a year and currently works as Specialist-Network Support at Sense International India.