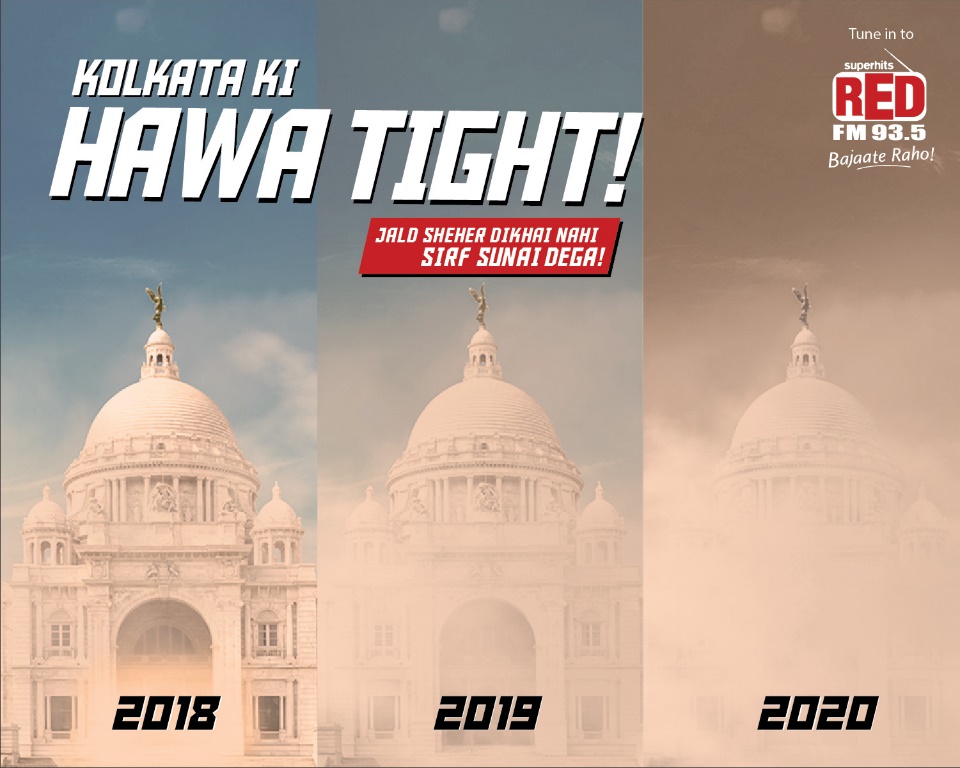 Kolkata, January 19, 2019: 93.5 RED FM, India's most awarded private radio station, launches an eye-opening anti-air pollution campaign called 'Kolkata Ki Hawa Tight'. This campaign spreads awareness about the declining air quality of Kolkata as the city has recently topped the national air pollution survey. Amidst the growing air pollution crisis, RED FM takes it upon itself to educate Kolkatans about the repercussions of their daily activities that add up to deteriorate the air quality of Kolkata. Setting their goals to mitigate air pollution with every little step, RED FM jocks have pledged not to take their cars out for a week and encourage listeners to use public transport or share their ride. RED FM has always been ahead of its peers when it comes to picking up topical issues and spreading awareness about them. From anti-air pollution in Kolkata to plastic ban in Mumbai, RED FM shows the way to tackle environmental issues with much élan.
To take this mission a notch higher, jocks are pooling rides with the listeners and going on-air during the ride. In fact, RJs Praveen, Nil, Nilam, Abhishek, Rashmi and Sharique will conduct their individual shows from listeners' cars for the coming week, so that they can bring out the ground reality faced by fellow Kolkatans regularly. Additionally, RED FM is running a recurring on-air contest where they play atmakathas of various city monuments, buildings and popular areas, in which the listeners need to guess the place jocks are talking about. This contest emphasises on the campaign tagline: Jald Sheher dikhai nahi sirf sunai dega, which underline the fact how the heavy smog is taking a toll on the visibility aspect, making it difficult for people to see further beyond a few metres. Apart from that, creatively this contest teaches the listeners to practice on how to navigate and understand Kolkata via sound as well as to keep in mind the fact that they will be unable to see the city soon if they don't act on it now.
Commenting on the campaign, Nisha Narayanan, COO, RED FM, says, "Pollution levels in Kolkata has reached an all-time high, emerging as one of the most polluted cities in India owing to heavy traffic, emissions from industrial and household sectors. This year, the city is experiencing its highest pollution spell with the air quality worsening considerably as compared to previous years. RED FM being a 'station of expression', has always been the voice of its listeners and taken up issues that are socially engaging; the recent spike of pollution in Kolkata being one of them. Kolkata Ki Hawa Tight is RED's way of highlighting the same in a very Bajaate Raho way where we are trying to make everyone aware of small but essential steps which can help to save on fuel, electricity and energy and help curb the air pollution levels."
Speaking on the initiative, RJ Praveen RED FM, says, "Kolkata has never faced such a crisis before, and as a responsible citizen who can reach out to millions via radio, I feel I have to step up and do my bit. Our team collaborated and researched elaborately to collate all the information about several areas in Kolkata from the listeners. For the on-going and coming week, we are doing multiple outdoor campaigns with creative hoardings and on-air shows where listeners are actively participating to spread the word and sensitise each other about health hazards and economic liability that present air pollution crisis holds for all of us.  Above all, the presence of Kolkata in the list as one of the most polluted city in the world, is a matter of ultimate shame for us; because we have failed to keep our city clean. Now it's time to turn the table and fight air pollution head on with our campaign."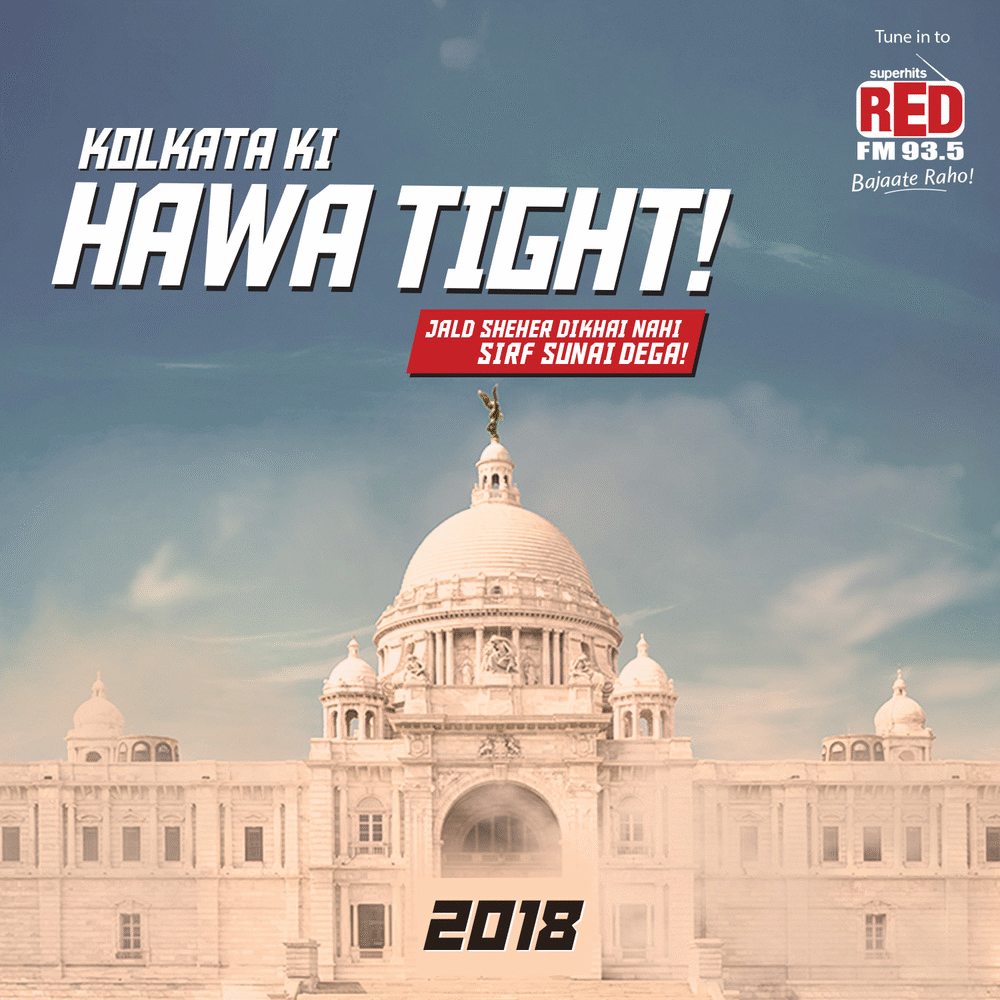 Air pollution is playing havoc with the natural environment leading to drastic effect on the flora and fauna of the city. Kolkata Ki Hawa Tight will highlight certain specific cases where this city's greenery has been completely ruined due to haphazard construction work. Along with that, it will also showcase how heritage monuments have been pushed to decay by careless human action. Celebrities like Abir Chatterjee, Anupam Roy, Usha Uthup, Rekha Bhardwaj, Parambrata, Srijit Mukherjee, Harsh Neotia, have supported the campaign and have already participated in the spirometer test. Taking a stand in the beginning of 2019, RED FM team urges everyone to step up and take action right now before it is too late.