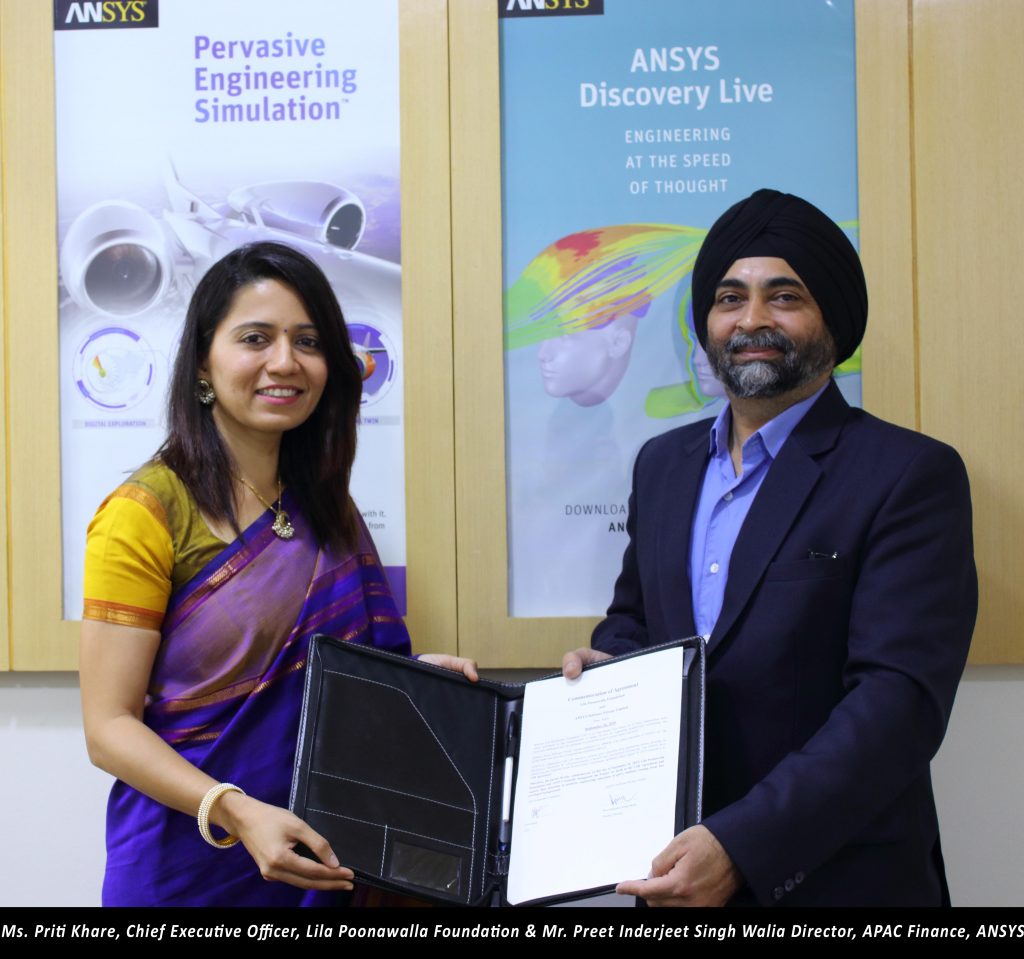 Pune, September 26, 2019: ANSYS and the Lila Poonawalla Foundation signed a CSR agreement today with the main objective of promoting engineering education among women and gender equality as a part of its CSR initiatives. Preet Inderjeet Singh Walia, Director, APAC Finance, ANSYS, and Priti Khare, Chief Executive Officer, Lila Poonawalla Foundation, were present for the inauguration of the initiative. This initiative will support aspiring women engineers from Mechanical and Electronics & Telecommunication Engineering streams over the next four years.
Speaking on the collaboration, Rafiq Somani, Area Vice President – India and South Asia Pacific, ANSYS, said,"ANSYS is committed to the empowerment of women in engineering and such collaborations will help in the long term as they will provide these girls with the right knowledge and skill that will help them make better decisions in future. I see this as a fundamental necessity that will help overcome some of the barriers that women face in technology."
Preet Inderjeet Singh Walia Director, APAC Finance, ANSYS, said, "At ANSYS, we have always prioritised the positive impact that we can create in the lives of people and with this collaboration with the Lila Poonawalla Foundation, we hope to empower these young women in technology. We would like to support women in challenging their traditional roles helping them excel and contribute in this new age of technology."
Priti Khare, Chief Executive Officer, Lila Poonawalla Foundation, said, "Partnership with ANSYS will give the meritorious but financially disadvantaged engineering girls an opportunity to realise their aspirations. Through this partnership, we will be able to transform diffident young girls into strong women leaders in technology, catering to organisations like ANSYS as well as for bringing about societal change at large. We are excited about this new partnership. Thank you, Team ANSYS."
The Grant provided by ANSYS will be used by the Lila Poonawalla Foundation for reimbursement of college fees of the engineering students selected from specified streams and also skill development trainings for the duration of the Bachelor of Engineering programme.