Chennai, January 23, 2019: Ashok Leyland, the flagship company of Hinduja Group, today completed the installation of Water ATMs in Kattur Village and Kattur Colony. Under its CSR community drive project, Jal Jeevan, this RO water purification plant was implemented by Enable Health Society and Piramal Water Private Limited in collaboration with the Village Water Committee. This project aims to provide RO treated drinking water to communities to address the shortage of safe drinking water which is a basic necessity for health and hygiene. Installation in these two settlements will have a positive impact on 3700 number of people and will lead to lesser water-borne diseases and better health, especially for children. The ATM will be a grant to the village and after a few months of hand holding will be transferred to a specially constituted Village Water Committee.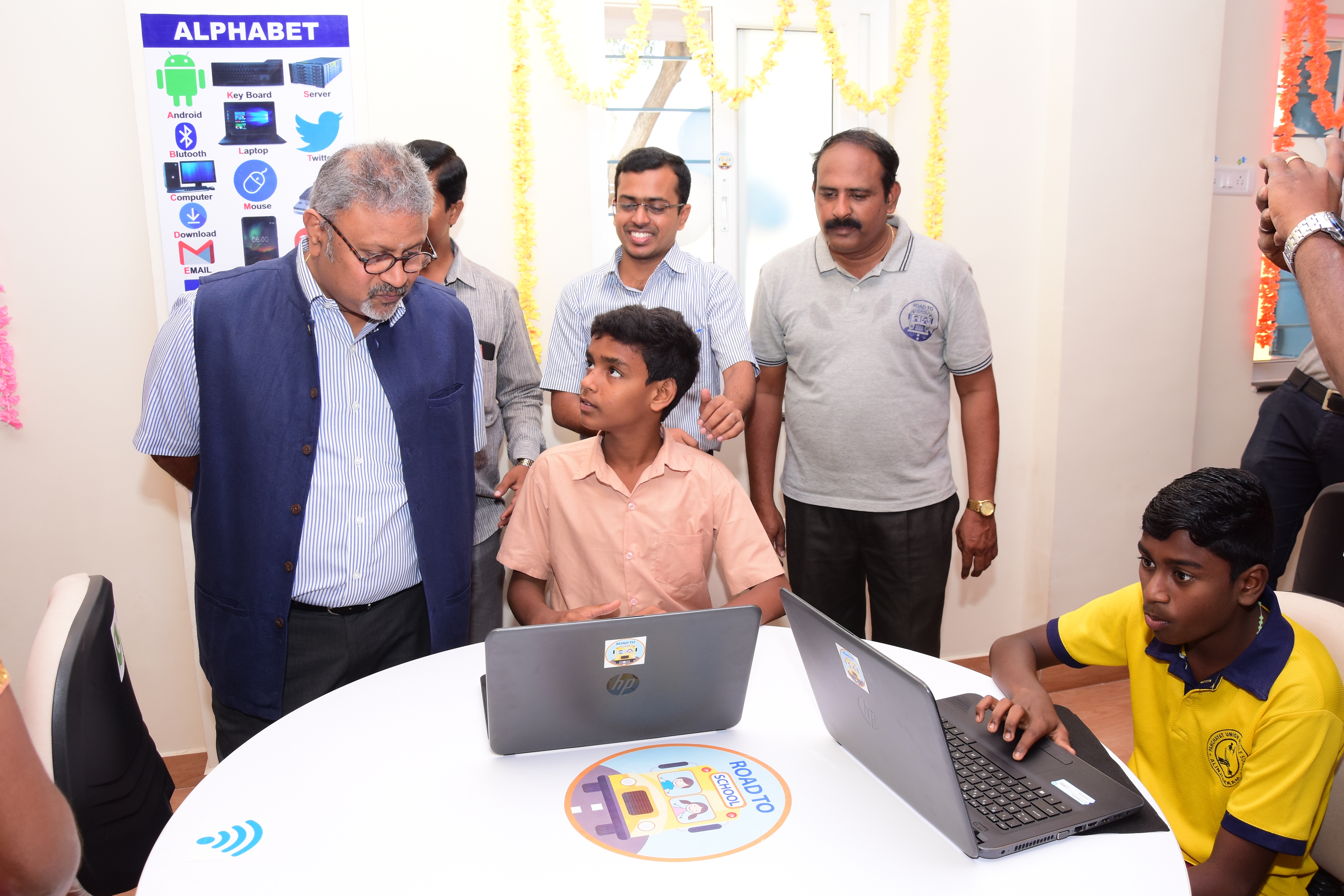 Mr. Balachandar, Lead – Community Initiatives and Road to School programme, Ashok Leyland, said, "Furthering our efforts in education through RTS, we decided to extend our CSR reach to the community. In conjunction with Hinduja Foundation, we are now launching the first of its kind community water project, which provides clean drinking water at affordable prices in a working model which is self-sustaining. Having access to RO purified water will have a large and long-lasting impact on the local communities. It would mean lesser chances of water-borne diseases and water-related ailments. Better health and hygiene will translate to better productivity and overall domestic environment. We are glad we got this opportunity to make a difference to the people of Kattur village and Kattur Colony."
This Water ATM uses a small scale RO plant (1000 litres per hour) which is attached with a storage, a pump and an ATM-based dispensation unit, and recharge pit. Once installed, the plant will be operated and managed by the local community which levies a nominal charge. After one year, the project will be handed over to the village water committee. This ensures community ownership of the initiative and supports in creating awareness of health benefits.
Ashok Leyland plans to install a total of 21 RO plants across Tamil Nadu:
| | |
| --- | --- |
| No. of Plants | Location |
| 8 | Thiruvallur & Chennai District |
| 9 | Hosur |
| 1 | Namakkal |
| 1 | Sangagiri |