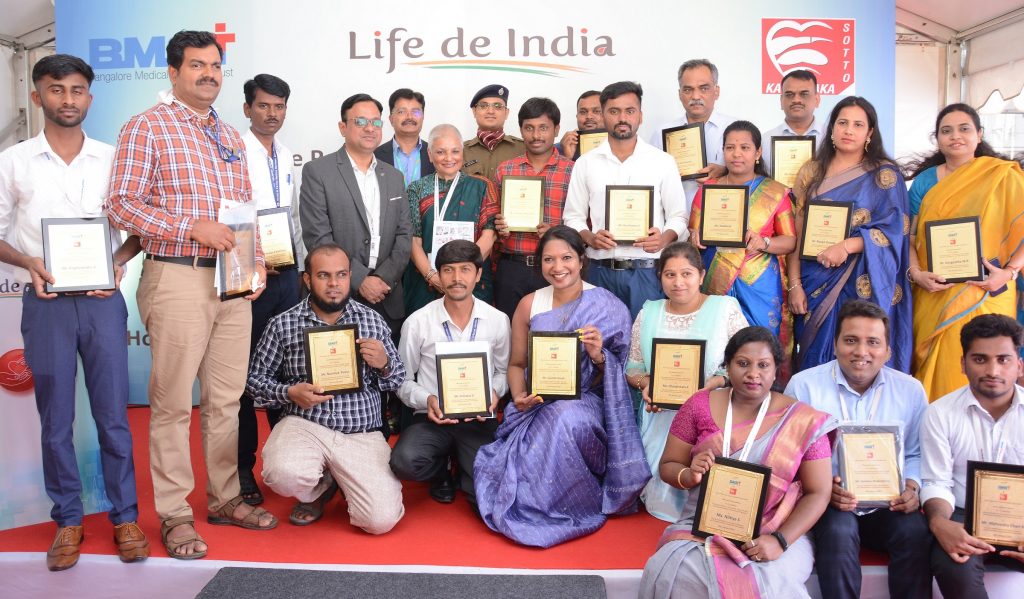 Bengaluru: On the 40th anniversary of the non-profit trust, Bangalore Medical Services Trust (BMST), the charitable organisation felicitated the unsung heroes of the State Organ and Tissue Transplant Organisation (SOTTO) of Karnataka, who make the challenging process of organ donation and transplant successful. As a champion of the cause of organ donation in Karnataka, Dr. K Sudhakar, Honourable Minister for Health & Family Welfare and Medical Education graced the event to felicitate the heroes.
Before the doctor performs the intricate surgery for an organ transplant, several people are crucial to the entire process who often go unnoticed. From the police who clear a 'green corridor' to ensure smooth transportation of the organ to the hospital, to the airport in-charge who ensure swift transfers, to the forensics team who perform crucial initial investigations before the transplant, and more. Each of these individuals plays a vital role in the process of organ donation and transplant.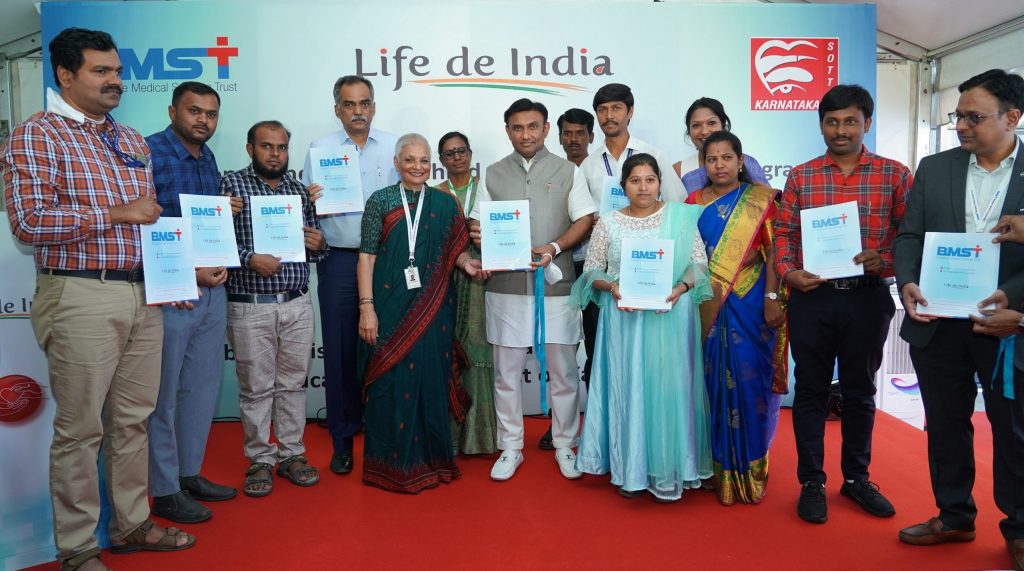 BMST organised a special event where they felicitated the heroes who play a significant role quietly, behind the scene for the transplant program in Karnataka. This included the Transplant Coordination Team at SOTTO, HLA/transplant immunology Lab team, the Suvarna Arogya Suraksha Trust team, Traffic Police personnel, Forensic teams, and Airport Authorities As part of BMST's 40th anniversary, the non-profit trust will also be hosting a series of events, training programmes, and CMEs.
SOTTO has done exemplary work in increasing organ donations and transplant programs in Karnataka. They have achieved this through community awareness programs, but more importantly, through their untiring counselling efforts, and the spirit and large-heartedness of the donor families. This team of passionate people at SOTTO effectively provides 24/7 services to more than 90,000 patients per year with Blood Storage Centres (BSCs) in 26 hospitals.
Speaking at the felicitation, Dr. Latha Jagannathan, Medical Director and Managing Trustee, BMST, said, "On the 40th anniversary of BMST, we decided to mark the occasion by honouring and thanking the silent heroes who make the process of organ donation and transplant a success. Everyone who has been associated with us to make the Organ Donation and Transplant movement possible is a hero. We thank the SOTTO team, the counsellors, lab technicians, police personnel, and airport authorities for their valuable contribution. I also thank Dr. K Sudhakar for his constant trust and support. I've always believed in the saying, "Be the change you want to see" and together with SOTTO, HLA Labs, the SAST team, and the Karnataka Government authorities, we have achieved so much and changed so much. This celebration applauds every one admirable work and makes us dream about a brighter future."