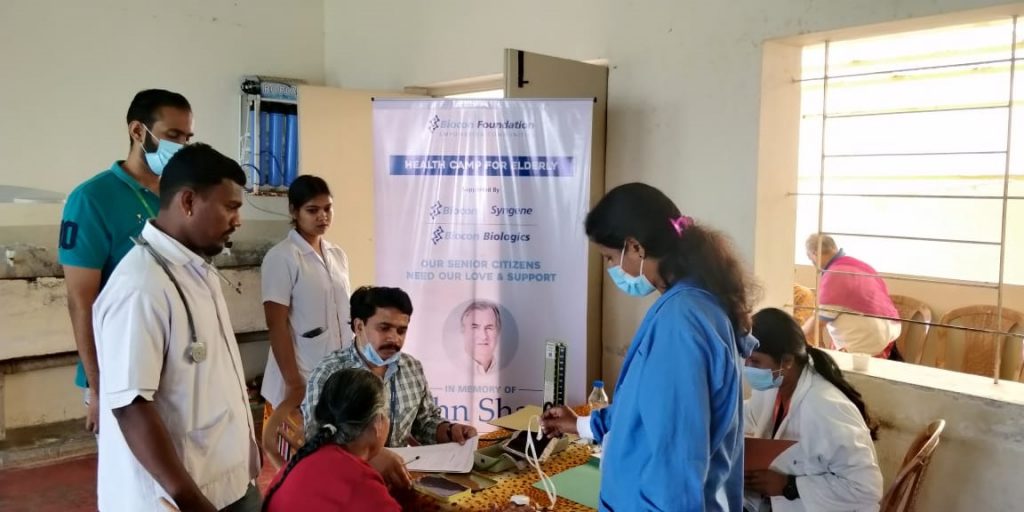 Bengaluru: Biocon Ltd. dedicated the 44th Founder's Day celebrations to the memory of John Shaw, former Vice Chairman of Biocon Group, who passed away in October 2022. To mark the day, Biocon Foundation, the CSR arm of the Biocon Group, organised a health camp and a science fair at Sipani Seva Sadan (Old Age Home) and Government Higher Primary School, Huskur, respectively.
Founder's Day on Nov 29, celebrates the day Biocon started operations in 1978. In this journey of over four decades, the Biocon Group has made significant contributions to biotechnology in India and achieved numerous milestones as a leader in the biopharmaceutical industry. From its founding business of enzymes, Biocon has gradually evolved into a company making fermentation-based small molecule generics, followed by a rapid metamorphosis into a diversified biopharmaceuticals group with businesses spanning bulk drugs and finished formulations at our Generics vertical, novel biologics and biosimilars at Biocon Biologics, and research 20 services at Syngene. Biocon is led by a vision to provide affordable and accessible biopharmaceuticals for patients, partners and healthcare systems across the globe.
Biocon's philosophy of enabling health equity globally stretches to ensuring the well-being of patients, people, the community and society at large. Biocon Foundation is integral to the Group's commitment to improving people's lives.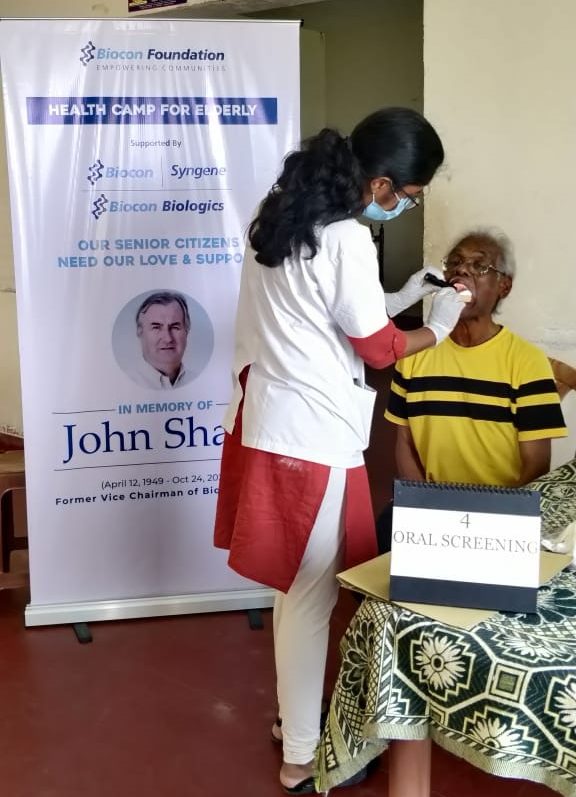 Around 350 residents of the Sipani Seva Sadan, including 100 elderly citizens, were screened as a part of the health camp organised by Biocon Foundation. Besides height, weight and body mass index (BMI), vital signs such as temperature, respiratory rate, pulse, blood pressure, blood oxygen saturation etc. were also measured. Blood glucose testing, anaemia screening, dental examination, ECGs, ENT consultation and general consultation with a geriatric specialist were also provided. Basic medicines were given to those with manageable health conditions.
The Science Fair organised by the Foundation was attended by ~1,200 students, teachers, and family members. The aim of the fair was to ignite interest and curiosity among schoolchildren in the fields of science and medicine. As part of the event, instructors selected 50 students from the school and helped them identify science projects that suit their interests. These students were trained a day before the fair to demonstrate their science models and facilitate hands-on peer-to-peer learning.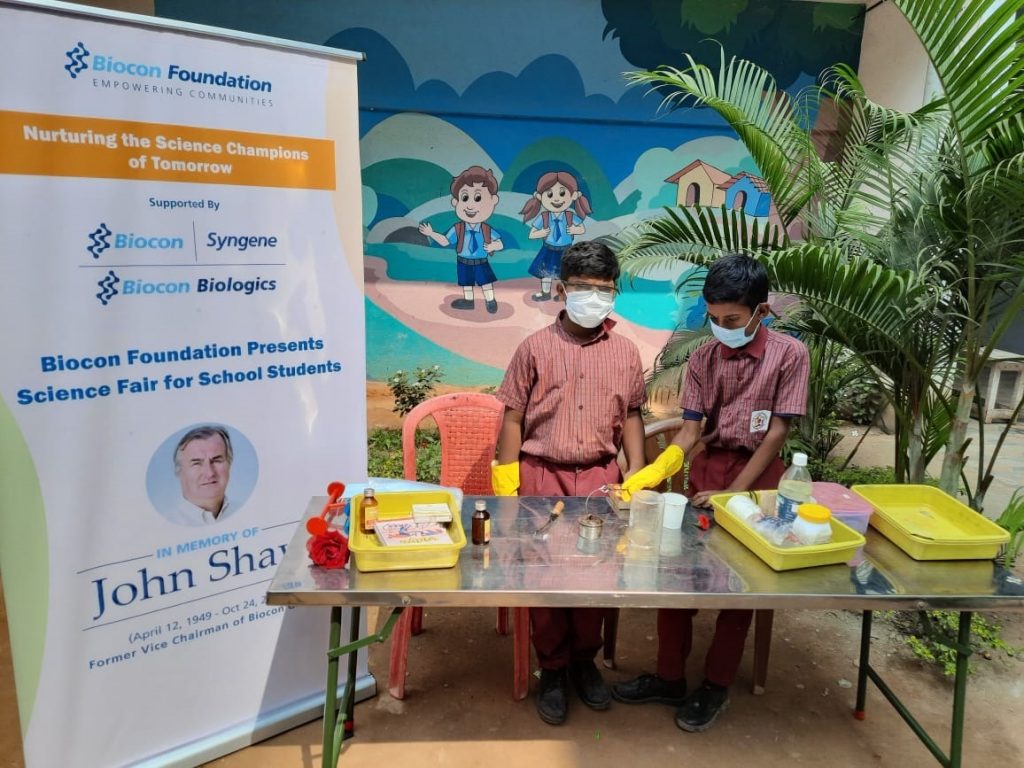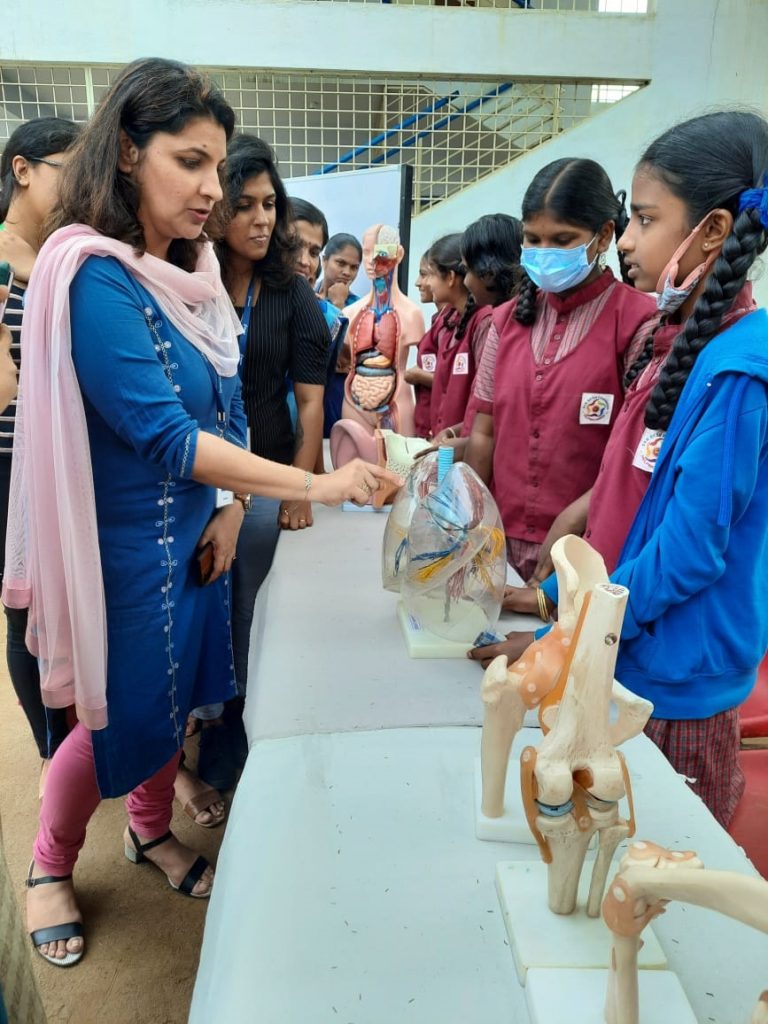 Dr Anupama Shetty, Mission Director of Biocon Foundation, said, "Biocon Foundation has over the years implemented numerous initiatives in the areas of healthcare, education and environmental sustainability. This year, the management decided to dedicate Biocon's  Founder's Day celebrations to the memory of Late John Shaw, former Vice Chairman of Biocon Group. He was a person who believed that corporate philanthropy has a huge role to play in building resilient solutions that enable underserved communities to live better, every day. These health camps are an ongoing initiative to ensure that senior citizens get proper medical care and attention. As a science-focussed group of companies, we would like to encourage young students to engage in various activities that spark curiosity in science among them and improve their learning experience."