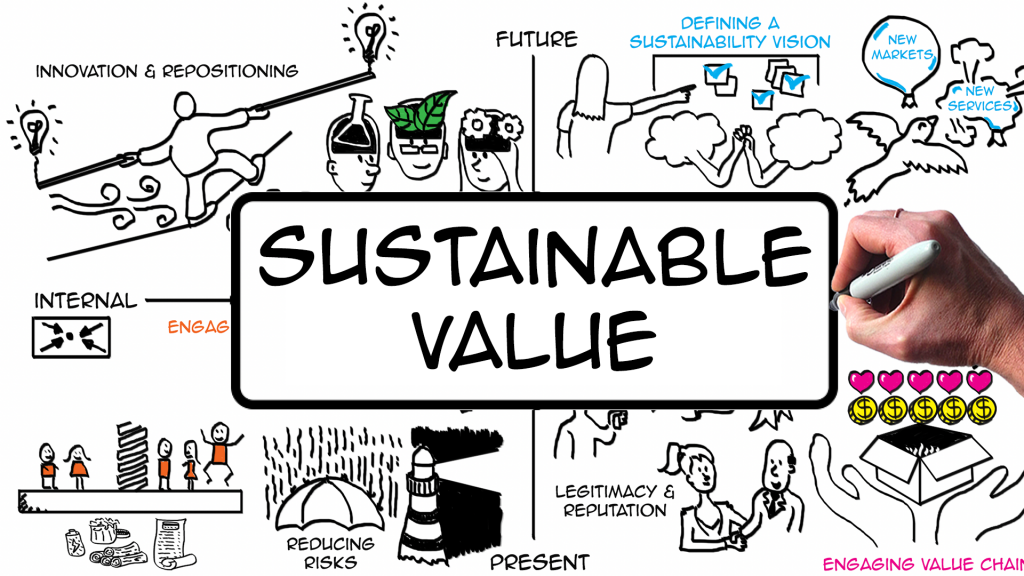 The sole purpose of corporate social responsibility is to give back to communities and create positive and enduring socio-economic value for them. Today, CSR is one of the potent measures for corporate players to build their organisation brand's image. It has also become an integral part of the business model for many of them. Through their CSR initiatives, corporates have proven that their business goes beyond and can contribute toward a better tomorrow in these uncertain times. This listicle brings you the sustainability-related community initiatives and CSR flagship projects around environmental sustainability, clean energy, water and waste management, reducing stubble burning to achieve zero crop residue burning, from top corporates like Accenture, Aeris Communications, Birlasoft, ThoughtWorks and Sterlite Technologies.
Accenture 
We are a global professional services company with leading capabilities in digital, cloud and security. Combining unmatched experience and specialised skills across more than 40 industries, we offer Strategy and Consulting, Interactive, Technology and Operations services – all powered by the world's largest network of Advanced Technology and Intelligent Operations centres. We embrace the power of change to create value and shared success for our clients, people, shareholders, partners and communities.  
Sustainability-related Community Initiatives
Globally, we have made sustainability our topmost responsibility, and it is building a more sustainable future for all our stakeholders and communities. 
In October 2020, we set three industry-leading sustainability goals globally – achieving net-zero emissions, moving to zero waste and planning for water risk by 2025.
In India, we are making significant strides towards these goals – we have already achieved a 42 per cent green energy mix and 75 per cent of our zero-waste goal. Additionally, we recycle 95 per cent of our water in India.
We have collaborated with Craftizen for a green skilling livelihood programme for persons with disabilities, which include inclusive craft skilling, bridging the skill-income gap and eco-friendly initiatives such as:
Recycling and upcycling discarded items such as flowers from temples and wedding halls to create Holi colours, Rangoli powders and flower sand kits.
The paper dust from cardboard rolling mills is being converted to home décor items.
Silk thread discard is being converted to jewellery.
Newspaper and magazines are being used to make eco-friendly pens
Fabric discards are being used to create accessories and travel kits
We have also collaborated with Villgro Innovations Foundation to incubate and scale the impact of Strawcture, a social enterprise that designs, manufactures and builds living spaces with bio-composite material (almost 100 per cent) from agricultural residue. The fire-moisture-termite resistant panels are used for walling, false ceiling, doors, furniture, and flooring applications. This green building product company aspires to reduce embodied carbon emissions of the construction sector by half.
Globally, our staff contributes approximately 1.3 million hours of their time to making a positive social impact through volunteering, pro bono work and Accenture Development Partnerships.
For example, we have several virtual eco volunteering initiatives for our staff, such as planting a tree virtually and improve green cover in cities and support farmers in rural areas. Other virtual eco volunteering initiatives include Zooniverse and GlobeObserver for crowdsourcing data which help researchers track changes in biodiversity and the environment.
Our Accenture Eco Innovation Challenge helps our people to collaborate with innovation partners and tackle critical issues that are affecting the environment.
More than 2,300 of our social innovators from 38 countries stepped up and put together teams, generating over 1,200 new ideas. There were seven winning teams, including two from India.
Aeris Communications
We are a pioneer and leader in the Internet of Things (IoT) market. We aim to commit and utilise technology to improve the lives of those most in need and to foster better utilisation of our planet's scarce resources. We are actively working towards helping build an ecosystem of like-minded technology companies with complementary, best-in-breed capabilities that can deliver the kinds of solutions that will help non-government organisations achieve a greater impact.
CSR Initiatives Towards the Society and Companies 
We use our connected technology solutions as part of our CSR initiative to help reduce human efforts, contactless approach and save human lives during the pandemic. On that note, we share below two innovative solutions: 
Aeris Connected Personnel Tracking Solution – An easy and affordable solution to track your workforce working in remote locations and the field. This solution comes with cutting edge features like SoS calls and SMS, Geo-fencing and Geo-tracking, which ensures the safety of your employees, maintenance staff, guards, salesforce and even the family members who are always in motion. 
Aer Trak – Smart Fleet Platform – The AerTrak platform provide fleet owners with tracking and monitoring abilities for their fleet, analytics to improve performance, vehicle utilisation, safety, security of the vehicle, driver behaviour and much more. 
During these uncertain times, we stand with everyone to help run their businesses as usual. The Personnel Tracking Solution can help ensure the safety of personnel on field duty who are always in motion or deployed in a remote location. The Smart Fleets Platform helps monitor vehicles such as ambulances, passenger vehicles (2/3/4 wheelers), and even buses. Additionally, as part of our CSR initiative, both these solutions are offered to essential services providers, totally free of cost for three months. These solutions have been deployed pan-India covering major companies, hospitals and ambulance service providers since the beginning of the second wave of the pandemic. 
Water Conservation  
TechNirmal – Welthungerhilfe (WHH) in India has joined hands with us, which along with Manacle Technologies, has launched an app that will help track water conservation through proper monitoring. The programme focuses on building the capacities of grassroots workers in conserving natural resources (land and water). Activities related to water conservation and management are undertaken as part of the programme at various locations.

The information about water bodies in the project area plays a vital role in the sustainability of the initiative. However, at present, data from the sites is collected and, the corresponding reporting is done manually, and it is prone to human errors and delays. Therefore, a more accurate tool that collects information in real-time is needed. To help partners achieve this, Welthungerhilfe, India, the regional office of one of the largest private aid organisations headquartered in Germany, has joined hands us, which under our CSR initiative, we have introduced the TechNirmal app which helps track water conservation through proper monitoring. The app has been developed by our technology partner, Manacle Technologies.
This app helps social workers in the field monitor water bodies using their mobiles. The data collection from remote areas collates in real to near real-time at the central monitoring system based in New Delhi. TechNirmal app is also used as a social accountability tool by the WHH associated NGOs – Tarun Bharat Sangh, Parmarth Samaj Sevi Sanstha, Jal Jan Jodo Abhiyan, Prayog Samaj Sevi Sanstha, enabling local communities to track the encroachment of water bodies on a real-time basis.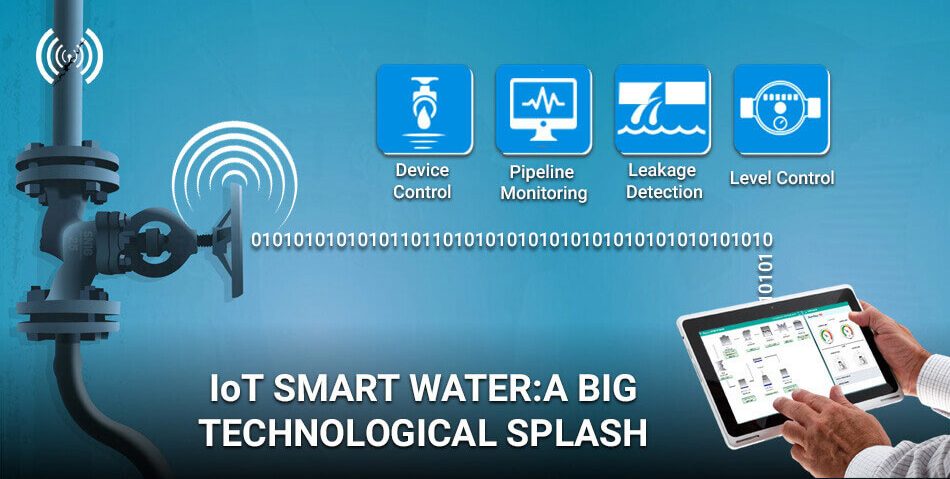 Industries take control of water waste management with IoT – In partnership with FluxGen, we launched an IoT and AI-based Sustainable Water Management system – AquaGen for industries. The system is running on the ground with 30+ industrial customers. It is helping food processing plants, manufacturing plants, and campuses monitor and analyse their water consumption, water leakage and areas of excessive water usage. Installation of AquaGen is enabling industries to go water positive by reducing water wastage by up to 30 per cent with a vision of saving one billion litres of water per day!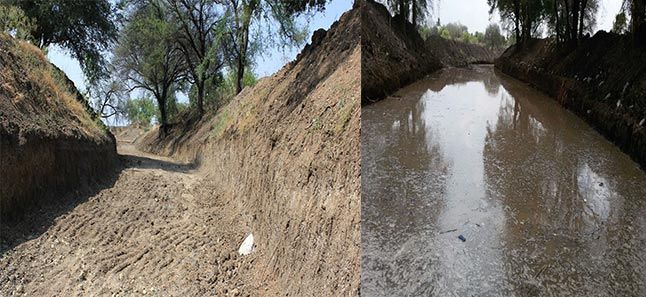 River rejuvenation – Our IoT solutions are being used by the Art of Living for Impact Assessment of the River Rejuvenation Projects running in multiple locations in India, namely, Karnataka, Maharashtra, and Tamil Nadu.
Birlasoft 
We combine the power of domain, enterprise, and digital technologies to reimagine business processes for customers and their ecosystem. Its consultative and design-thinking approach makes societies more productive by helping customers run businesses. As part of the multibillion-dollar diversified CK Birla Group, with our 10,000 engineers, we are committed to continuing our 159-year heritage of building sustainable communities.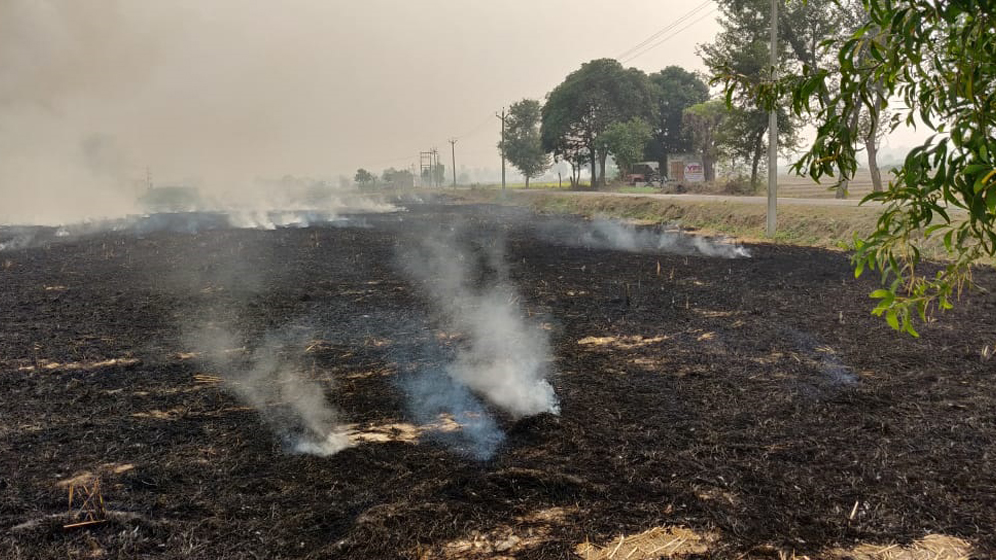 We have a community initiative titled Project Shodhan committed to reducing stubble burning by creating awareness among farmers in the Wheat Bowl States, offering machines and expert consultation for better yield. This project was set up in 2017 to achieve zero crop residue burning in the villages of Punjab, Haryana, Uttar Pradesh, and Rajasthan. During  Phase 1, we created a difference by creating awareness about the harmful effects of stubble burning and the alternatives available. In Phase 2, we 10xed the impact we created in Phase 1. This was possible because our volunteers volunteered and offered their time to the initiative. Farmers and their families supported the project extensively. The volunteering teams educate farmers and their families on the harmful effects of stubble burning and the alternatives available. The initiative has covered 61 villages and 53,000 acres of agricultural land in these Wheat Bowl States. Last year, we signed an MoU with the Confederation of Indian Industry (CII) Foundation, towards the third phase of Shodhan, which focused on introducing alternate solutions to manage crop residue and create awareness on the ills of stubble burning.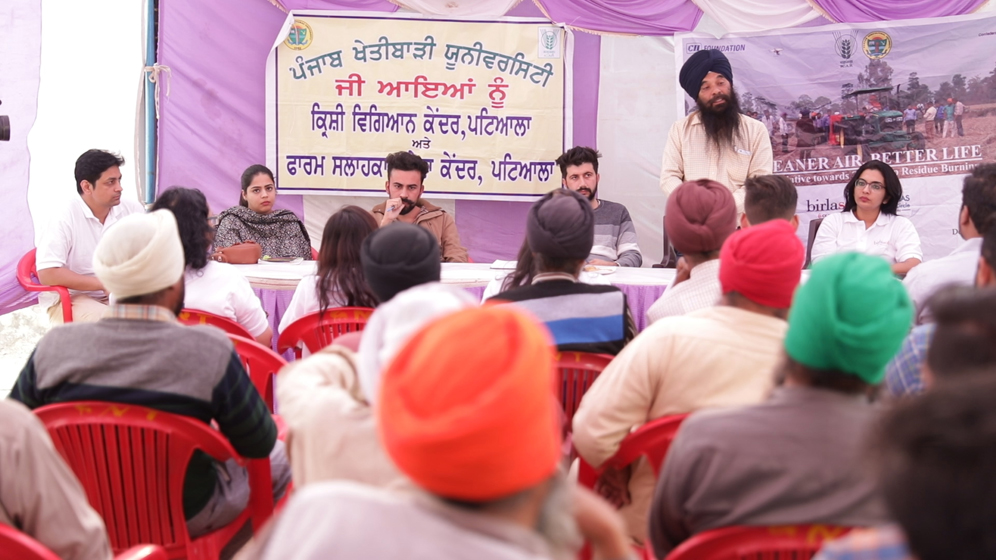 ThoughtWorks
We are a global technology consultancy that integrates strategy, design, and engineering to drive digital innovation. Over the last 25+ years, we have delivered extraordinary impact along with our clients by helping them solve complex business problems with technology as the differentiator. 
Our purpose is to extraordinarily impact the world through our culture and technology excellence. With the enactment of the Corporate Social Responsibility (CSR) regulations in 2014, our Indian entity formalised the give-back process and constituted a core committee for CSR. Internally, we created a portfolio of impactful projects spanning diverse causes. In early 2019, we engaged our CSR partners, LetsEndorse, to create a focused, inclusive and mission-aligned strategy of community investment and engagement. 
With "Solidarity before Charity" as the bedrock of our CSR strategy, inclusion, innovation, transparency, socio-economic justice, sustainability and scalability emerged as the key tenets of our collective CSR vision. We aim to build an equitable future for all.  
Over the last two years, we have committed ourselves to move the needle and supporting promising initiatives in different capacities aligned to four focal UN Sustainable Development Goals (SDGs): 
SDG 3: Good Health and Well-being

SDG 5: Gender Equality

SDG 9: Industry, Innovation, and Infrastructure (with a special focus on Equitable Technology)

SDG 10: Reduced Inequalities
Sustainability is a key tenet when identifying a CSR project. We seek to support projects that promise long-term sustained impact. Below are some examples of how we think differently when it comes to sustainability: 
Investing in life-altering initiatives – The employment training programme for people from the LGBTQ community, for example, seeks to empower people with self-dependency through necessary knowledge, skills and the means to survive with dignity and resourcefulness. 
Investing for multiplier effects – Udyamita provides the necessary enablement to 100 women, who can take over the reins of their familial and financial health. Once empowered, these women can secure better education, health and quality of living for their families. The goal here is to pull a family out of the cycle of poverty.
Investing in capital assets – Another project works with the Mahadalit community in Bihar to empower them with bio-fuel and creating a circular economy that provides employment. Additionally, the community benefits from the consumption of a natural resource, biogas. 
A similar example is another project with a rural hospital in Assam. The area faces severe power cuts leading to life-threatening crises during childbirth, surgeries, etc. As part of the project, the hospital is powered with solar energy generated at the hospital and supports it during power cuts.
Investing in communities – A selection criteria for our projects is also the critical juncture of change, where, with just one impetus to overcome, the barrier falls, and things change for the better. For example, just at the right age, adolescent girls from the Devadasi community are provided with skill training to help them avoid the trap of sex work.
Decentralised community biogas plant in Imamganj, Bihar – The project built a community biogas plant that recycles 2.5 tons of organic waste per day and replaces cow dung with cooking fuel or electricity, and chemical fertiliser with organic manure. A circular economy has been built within the community. The construction of the plant and the continued operations provide women with employment, thus providing them with a means of livelihood.
Empowering rural healthcare through clean energy innovations in Assam – With 486 deliveries, 564 general surgeries, 2,174 in-patients and 25,718 OPD cases every year – Burrows, a 70-bedded tertiary care hospital, is the lifeline for poor communities living around an Assamese village and for those across the border in Manipur. 
The hospital that suffered from severe electricity issues that affected emergency cases of childbirth and ventilators, is now powered by solar energy. 
Myrada is our supported project aimed at instituting a set of sustainable protocols and approaches to mitigate maternal and neonatal mortality and anaemia in pregnant women. The project is developing a reliable tracking mechanism for effective coverage and follow-up care in rural Karnataka.
Equipping female students with access to affordable technology and enhanced quality of computer education – 950 girl students went through the programme in 2019-20. We are also supporting the FY 2020-21 batch of students.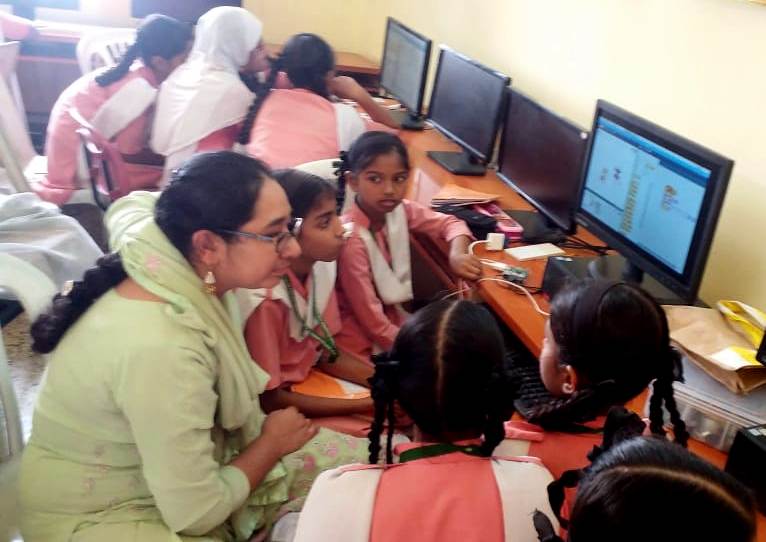 Job-readiness training programme for women with disabilities – We have supported The Association for People with Disabilities and The Diya Foundation with job-readiness training programmes for women with disabilities. 
Setting up a Mitti Cafe to support the livelihood of People with Disabilities – We supported the setting up of a Mitti Cafe in Koramangala, Bengaluru. During the lockdown period, the Cafe worked as a cloud kitchen. Today, it employs ten individuals with physical and intellectual disabilities and is present on online portals like Swiggy and Zomato, alongside a dine-in option.
Our CSR strategy was designed on the back of several collaborative internal reviews, revisions and conversations with partners like LetsEndorse. With a renewed focus on the organisation's social impact goals, while also learning from the successes and setbacks of our other initiatives, the CSR portfolio creation is kick-started by our CSR Committee and LetsEndorse. 
Our process involved looking at the global goals and mapping them to the SDG India Index (to identify national and regional priorities) and ISO 26000 agendas (to align with global standards). We also looked at our key strengths and values as an organisation and arrived at a set of finite developmental targets. The open, transparent and process-oriented approach has yielded phenomenal social returns on investment. We learn from each project and offer continuous feedback, technical know-how and best practices to our NGO partners to enhance their potential. 
Sterlite Technologies 
We are an industry-leading integrator of digital networks. Our fully 5G ready digital network solutions help telcos, cloud companies, citizen networks, and large enterprises deliver enhanced experiences to their customers. We provide integrated 5G ready end-to-end solutions ranging from wired to wireless, design to deployment, and connectivity to compute. Our core capabilities lie in Optical Interconnect, Virtualized Access Solutions, Network Software, and System Integration.
We believe in harnessing technology to create a world with next-generation connected experiences that transform everyday living. With a global patent portfolio of 569 to our credit, we conduct fundamental research in next-generation network applications at our Centre of Excellence. STL has a strong global presence with next-gen optical preform, fibre, cable, and interconnect subsystem manufacturing facilities in India, Italy, China, and Brazil, along with two software development centres across India and a data centre design facility in the UK.
Achieving long term sustainability requires an integrated focus on Environment, Social and Governance. No longer can climate or social risks be considered an afterthought during boardroom discussions. Along with action, transparency and authenticity must be maintained through appropriate disclosures. Creating resilience among communities by mirroring ESG efforts is just as crucial. One cannot be done in isolation from the other.
Therefore, water and waste management, circular use of resources and GHG emissions reduction are not only an integral part of our operations but a part of our social impact programmes. This cohesive approach is extremely crucial to create holistic and meaningful transformation and shared value for a corporate's many stakeholders. However, no corporate can achieve the transformation alone. They need to work collectively. We have leveraged partnerships to achieve exponential impact across its value chain and geographies through holistic and agile programmes.
Waste management is one of the fundamental ways we drive our environmental agenda. Lesser waste means better efficiencies and results in reduced GHG emissions going to landfills. It also enables the circular use of limited resources. We use a similar approach in our afforestation and biodiversity restoration programmes, where organic waste is converted into compost and used as fertiliser for plantations. Similarly, water from processes is not discharged but recycled and further used to ensure optimal use of this scarce resource. These efforts are being replicated for communities as well.
We are working to create community-level water recycling plants that can purify this precious resource for reusing it for afforestation and even groundwater recharge. Instead of simply doing water conservation in communities, we are working on groundwater recharging and rainwater harvesting. These structures will be maintained through women-led self-help groups. Social behaviour change communication is carried out to change water usage habits. Communities are not just beneficiaries for us but partners that play an active role in shaping the change they envision. We work along with governments to build sustainable ecosystems that alter traditional misconceptions around health, water, waste, sanitation, education and gender equality.
But for sustained change, these ideologies need to percolate up and down our value chain as well. We, therefore, consider our suppliers and waste buyers our partners and work with them to proactively create better eco-friendly products and package them while ensuring they maintain global standards concerning ESG parameters. We also ensure that our partners strictly adhere to Human Rights, Fair Labour practices and environmentally sound operations.
These are some of the commendable ways by which corporates operating in India can channelise their CSR activities and, thereby, contribute towards the betterment of our people and our planet. While achieving these objectives, corporate players operating in India can also contribute to building a self-reliant India.