Pune: Brillio, a leading digital transformation services and solutions provider, today announced that it has expanded its Digital Shaala initiative to 50 Pune Municipal Corporation (PMC) schools, impacting over 18,500 students. Being run in partnership with PMC and implementation partner, Muskaan Dreams, a non-profit organisation, the initiative involves setting up Digital Learning Centres to make learning more interactive, engaging and fun for children, while empowering teachers with advanced teaching tools.                                                                                            
As part of the Digital Shaala initiative started in 2022, Brillio is equipping several schools with e-learning/digital classrooms that have access to internet facilities and eContent aligned with the syllabus. These comprehensive kits also include cutting-edge tools such as smart TV and tablets, enhancing the learning experience through digital education. In addition, students will have the unique opportunity to interact with Brillio employees and participate in half-day workshops either at their schools or during visits to Brillio offices. These workshops will provide real-world insights into technology and science, allowing children to explore the latest advancements in exciting technologies such as wearables, virtual reality (VR), augmented reality (AR), artificial intelligence (AI), and mobile apps. Moreover, the science workshops conducted by Brillio volunteers will enable hands-on experimentation to complement their education.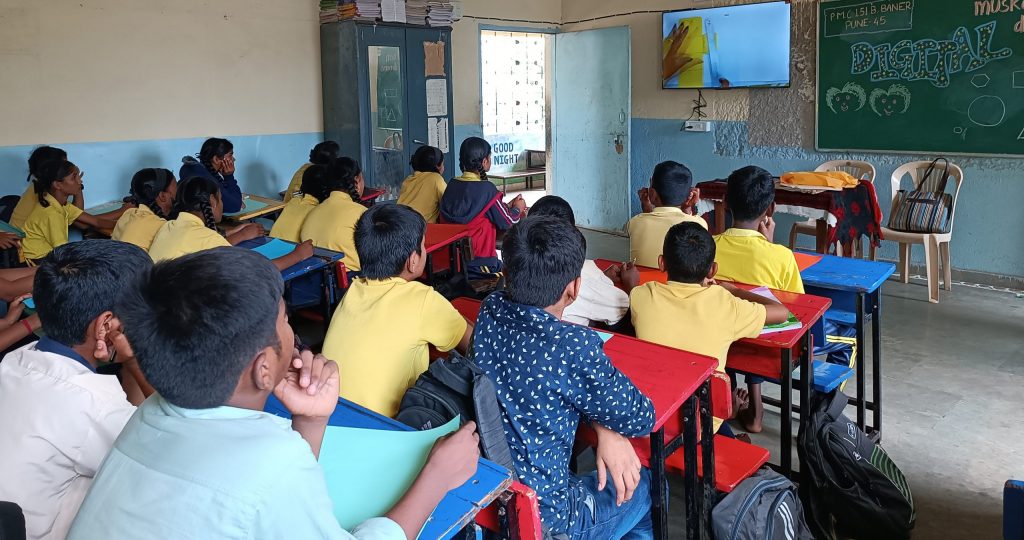 This initiative forms a part of Brillio's "Bringing Smiles" programme, which aims to make a difference to 10 lakh underserved students worldwide by 2030. Launched in 2015, the programme has already made a positive impact on more than one lakh students across more than 800 schools in different countries. It combines financial help from Brillio with the volunteering efforts of the company's nearly 6,000 employees to support students through partnerships with schools and non-profit organisations. In India, the programme focuses on preparing children aged 10 to 16 for the digital-first, entrepreneurial, and disruptive world they will face. In the U.S., it is focused on mental wellness initiatives. 
Sanjaykumar Rathod, Administrative Officer for Primary Education in Pune Municipal Corporation, said, "On behalf of the Pune Municipal Corporation's education department, I wish to thank Brillio for setting up Digital Learning Centres at PMC schools and unlocking the power of technology to facilitate quality education. This initiative marks an important step towards empowering teachers and students to realise a better future for individuals as well as communities." 
Abhishek Ranjan, Senior Director and Global Head of Sustainability at Brillio, said, "Brillio is committed to the cause of quality education as a means to enable children to reach their full potential and become effective contributors to social progress. I am pleased to announce that by the end of next year, we plan to expand our CSR initiatives to 100 schools in Pune."
Leveraging its expertise and resources in technology, Brillio is committed to effecting tangible changes in education, bolstering the growth and success of the future generation. The company encourages its employees to engage in meaningful interactions and mentorship opportunities, enabling the sharing of knowledge and expertise with the students. Furthermore, Brillio plans to implement academic support programs to address students' learning needs, enhance their performance, and improve their overall learning abilities.