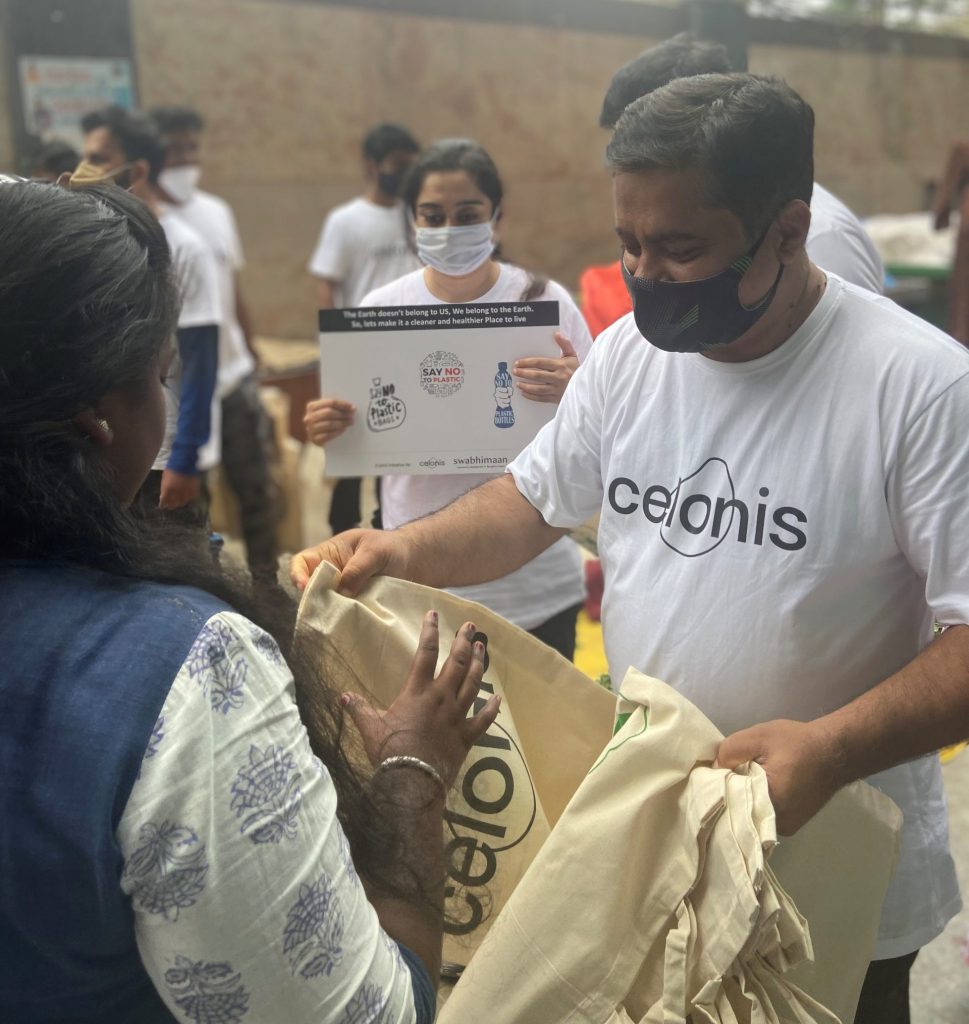 Bengaluru: Celonis, the global leader in execution management, today leveraged its global 'Impact Day' in India with a series of social impact initiatives in partnership with Bengaluru based non-profit organisation Swabhimaan India. A two-step community development drive in collaboration with Swabhimaan started with a plogging drive at Bengaluru's Agara Lake led by well-known environmental activist and plogger, G Nagaraj.
The plogging drive was followed by an anti-plastic drive held at the densely populated area of Banashankari. The initiative funded by Celonis provided comprehensive support to the slum dwellers in Rajendranagara, Bengaluru. Celonis together with Swabhimaan also distributed Kora (cloth) bags near the local Banashankari temple and educated the temple goers and the pedestrians about rapidly increasing levels of plastic pollution.
Additionally, the project sponsor, Malhar Kamdar, Chief Customer Officer of Celonis and the executive sponsor of Celonis India will also be engaging with Swabhimaan to support some of their flagship initiatives for the underprivileged with initiatives like medical aid for senior citizens, education aid for children and groceries for daily-wage workers.
Speaking about the company's environmental and social impact vision, Anitha Scaria George, Vice President, Celonis India said, "We are delighted to collaborate with Swabhimaan for a multipronged initiative in mitigating climate change and increasing the resilience of the world's most vulnerable populations. As an organization, committed to sustainable and inclusive growth, Celonis is always looking for ways to create a tangible impact on communities in areas where we operate and this partnership is another step in that direction. Over the coming months, we will engage more deeply with organisations like Swabhimaan, which share our vision and zeal for positive social and environmental change."
Venkatraman Iyer, Founder and Trustee, Swambimaan said "We are thankful to Celonis employees for having participated in such impactful social and environmental activities. Their efforts to provide support from their employees to Swabhimaan's various social initiatives is indeed laudable. We are hoping to have a long-term meaningful engagement with Celonis."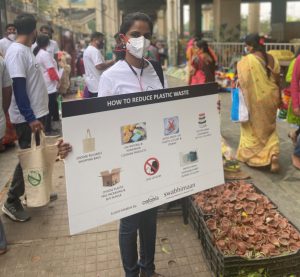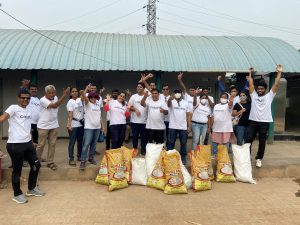 Previously last year, Celonis India worked on a public space transformation in Brigade Road (Bengaluru, Karnataka) through direct action in partnership with the local government. The initiative involved cleaning, painting, and beautifying a street corner that attracted littering, and had been a chronic problem spot for many years, into an attractive rock garden.  
Globally, Celonis conducts regular 'Impact Days' across 12 countries and 20 cities motivating 'Celonauts' to participate in and drive projects that create a powerful impact in their local communities. The last global Impact Day was celebrated on November 5th and witnessed active participation from 2000+ Celonis employees across the world.
Celonis, at the global level, has also identified 41 projects, most of which are focused on aiding the Ukrainian refugees. The projects sponsored by Celonis will involve setting up laptops and installation of software and licenses in the laptops for Ukrainian refugees, especially students, to ensure their participation in online school lessons. Team Celonis in Sweden will also extend support to job-seeking Ukrainians in Stockholm by educating them on crafting impressive resumes, updating their LinkedIn profiles and also by introducing the job seekers to the Celonis network.