Greater Noida: Coforge Limited, a global digital services and solutions provider, is taking significant strides towards a greener and more sustainable future through its Corporate Social Responsibility initiatives.
The company has undertaken an initiative to create a mini biodiversity park in Sector 108, Noida.
The Noida Authority had identified 10 acres of land in sector 108 as a Green Belt. However, the land started being used as a garbage dumping site. Coforge in association with NGO partner SAFE (Social Action for Forest and Environment) worked with the Noida authorities to conceptualise the mini biodiversity park, clean the garbage, clear the soil, and make it ready for plantation.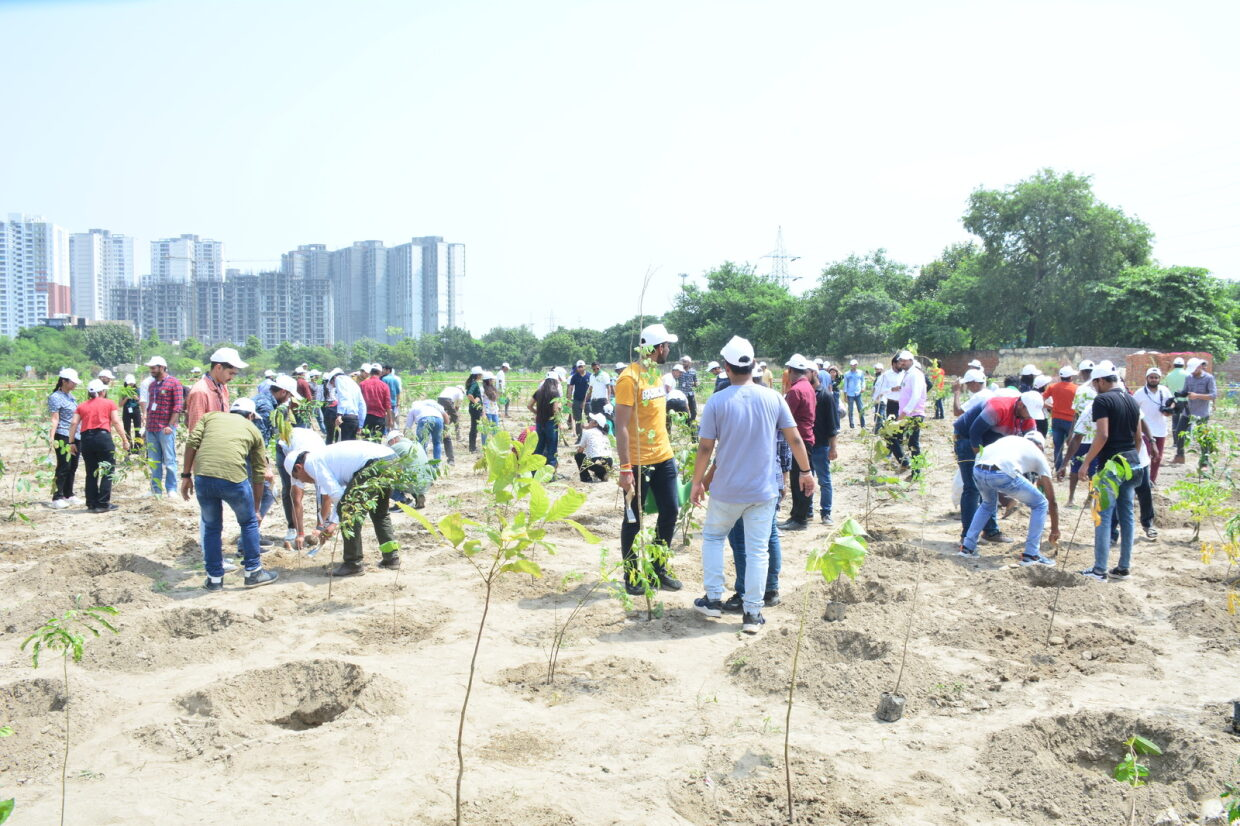 More than 600 volunteers from Coforge offices in Greater Noida and Gurgaon came together to plant over 3000 saplings of Peepal, Mango, Bargad, Amla, Mahua, Amaltas, Molshree, and Jamun- species known for their ecological significance as well as for their cultural and aesthetic value.
Coforge adopted the Miyawaki technique for the plantation drive which is an effective, smart, and sustainable way to build native, dense forests. This renowned method has the ability to ensure ten times faster plant growth and a plantation that is 30 times denser than the traditional methods of growing forests.
A total of 10,000 saplings have been planned for the site and there is a robust plan for nurturing and maintaining the plantation.