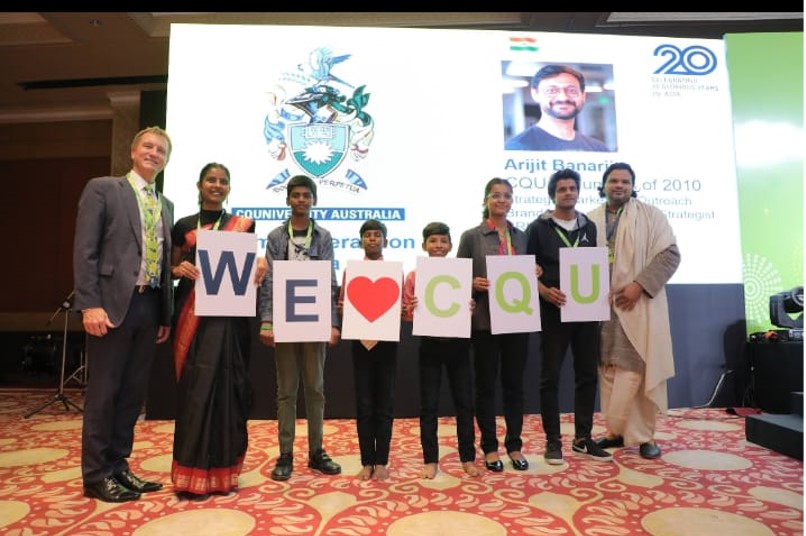 New Delhi: A university that holds the reputation of being Australia's most engaged higher education institution, owing to its industry and government partnerships, CQ University, Australia is determined to support the community at large. This can be reflected in their ambition of solving common challenges and embracing common opportunities.
This year marks the university's 20th-year year association with Asia. As the delegation from Australia visited India to celebrate this milestone, they recollected their accomplishments in the education sector. The University in this period has gone beyond its way providing access to education to students from India, Bangladesh, Bhutan Nepal, Pakistan, and Sri Lanka and fulfilling their aspiration of studying in Australia. Professor Nick Klomp, Vice-Chancellor and President at CQ University shared his thoughts on the university's social innovation. He said, "CQ University's activities in the Asia region extend beyond student recruitment. We aim to serve the community through student and staff volunteering, placements, study tours, research, community welfare to support livelihoods."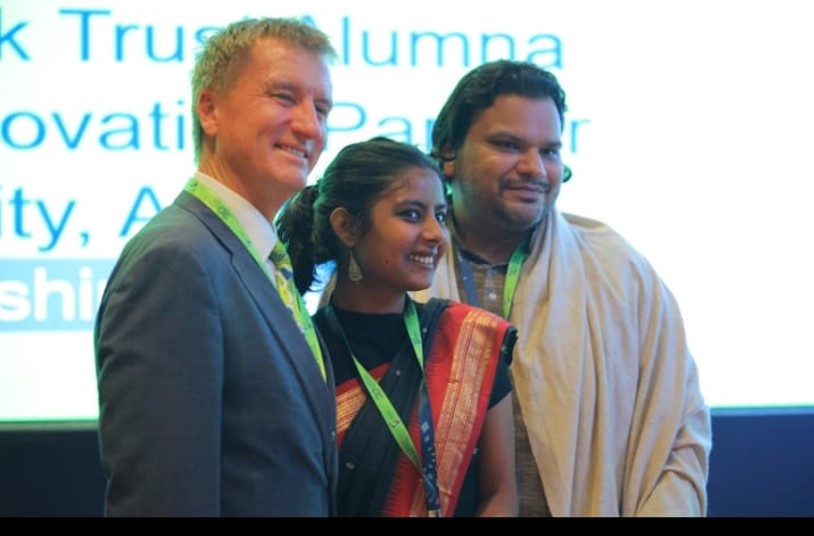 An existing partnership which the University takes great pride in is its 10-year relationship with the Salaam Baalak Trust (SBT). SBT is an NGO in Delhi that provides educational and economic support to street and working children in the region. SBT and CQU have worked together to provide scholarship for 72 children. Out of these 72 children, 62 have so far completed their education and are now not only completely financially independent but also supporting their families. In its own way, this marks over 180 lives progressively impacted by CQ University Australia and continues to grow.
As a part of the 'Walk into the Street Life of Delhi' initiative, continued sponsorship was provided to select children throughout the course of their respective programmes.
This initiative has not only added value to the lives of the children, but also their parents, siblings, and/or other people affected directly or indirectly. Commenting on the initiative, Prof. Nick Klomp said, "A key pillar of CQ University is that we endeavour to change lives, and through our partnership with Salaam Baalak Trust, we have been able to achieve this in a country such as India, which has given so much to the University."
CQU has donated approximately A$600,000 to SBT NGO since 2011 as a part of their in-country scholarship programme. This programme helped support educational and economic expenses of several street children. These young adults today are carving a niche for themselves across various fields such as fashion design, dance, photography, finance, real estate, and so on. "These former students have gained immense respect in their field of work and have also accomplished great heights. One is an accountant at IBM, one is a manager at Jones Lang LaSalle (JLL), a real estate company, and one is even a manager at the Reserve Bank of India," Professor Klomp added.
Abhinav Bhatia, Senior Trade & Investment Commissioner, South Asia at Trade and Investment Queensland said, "It is a matter of great inspiration and pride for all of us. Education is instrumental in ensuring a better life for children globally. Over the last 20 years, Central Queensland University has not only made a difference in the lives of 28,000 students from South Asia who decided to study in Australia but also numerous marginalised children and families by giving them access to education and opportunity. It's equally inspiring to see the incredible achievements of the students from SBT and their drive to improve the lives of the communities further." 
CQ University continues to impact lives, and in the upcoming years, it aims to support plenty more children in fulfilling their desires. The university acknowledges and values the sacrifices made by several families, especially in South Asia, to send their children abroad for higher education. And so, it is driven to partake in returning the favour to the community.