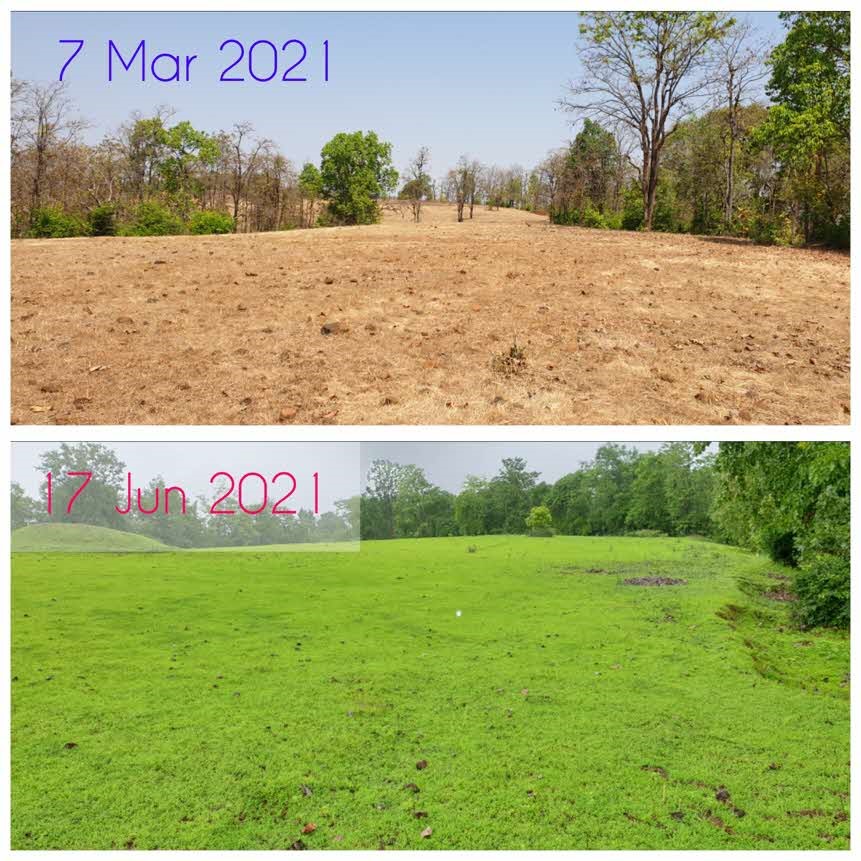 Mumbai: In recent years, the world has witnessed several natural disasters that have directly impacted agriculture, biodiversity, freshwater supplies and the existence of humankind. Climate change has emerged as a significant area of intervention, necessitating comprehensive programmes that deliver long-term solutions rather than isolated action points. DBS Bank India has recently collaborated with two NGOs working on different aspects of this issue.
The Bank has collaborated with Raah Foundation to pilot a pioneering food forest project in rural Maharashtra. This project aims to establish a prototype of long-term carbon sinks through a scientifically designed forestry consisting of several seasonal fruit and vegetable plants. This approach can provide various benefits and deliver long-term social, economic and environmental value.
Separately, the Bank has extended a grant to the Wildlife Conservation Society (WCS) to support its ongoing endeavour to mitigate human-wildlife conflict in Mumbai's Sanjay Gandhi National Park. WCS' initiative aims to engage local communities and conduct awareness and rescue training programmes, reducing the risk of such conflicts and providing a safer habitat for leopards and other wild animals.
Speaking about these partnerships, Shoma Narayanan, Executive Director, Group Strategic Marketing & Communications, DBS Bank India, said, "We understand our role as a financial institution in nurturing social, economic and environmental sustainability. These initiatives are crucial in the broader context of climate change and sustainable development. We are confident that our partnership with the Raah Foundation and Wildlife Conservation Society will result in long-term environmental and social impact."
Sarika Kulkarni, Founder, Raah Foundation, said, "With the support from DBS Bank, we are creating a food forest which will have 200 species of trees/shrubs/grasses/tubers/climbers for the tribals living in Jawhar, in the Palghar district of Maharashtra. We have ambitious plans to create 1,000 acres of food forests in the years to come. We are truly in gratitude to DBS Bank for their immense support."
Studies have revealed that climate change poses a severe threat to the food security of vulnerable communities. Multi-tiered food forests are a low-maintenance, sustainable, plant-based food production system that yields direct uses to humans. DBS Bank India's contribution to Raah Foundation will be utilised towards the installation of a solar pump, drip irrigation, procurement of saplings, organic manure and geo-tagging the trees. Additionally, the funds will also help in conducting a baseline biodiversity assessment and hydrogeology assessment.
Growing food forests will address a variety of issues in terms of reducing vulnerability to climate change impact while safeguarding essential ecosystem services such as air and water purification, pollination, providing nutrition, controlling soil erosion and carbon sequestration.
Dr Vidya Athreya, Country Director, Wildlife Conservation Society-India, said, "The project to study the Mumbai leopards is extremely important to address the issue of human leopard conflict. The generous support of DBS Bank has been crucial in the success of our work. We are extremely grateful and privileged that DBS has supported this project, and we look forward to future collaborations."
DBS Bank has been committed to conducting business more sustainably and managing its environmental footprint. The bank has undertaken several initiatives to support and address crucial environmental, social, and governance (ESG) challenges through strategic partnerships. The bank firmly believes in the need to change the way we approach food production and consumption. With this as the mission, DBS Bank introduced a Towards Zero Food Waste (TZFW) initiative in 2020. DBS also advocates the scaling up of transition finance and supporting like-minded clients and their ecosystem of supply chain partners to adopt sustainable business practices.