Nagpur, September 11, 2019: Pledging their relentless support to drive Swasth Nari (Healthy Women) mission in the Nagpur region, DXC Technology supported a state-of-the-art mobile healthcare medical van. Hon'ble Chief Minister of Maharashtra, Devendra Fadnavis, flagged off the van on September 8, 2019.
The project will cover multiple villages across Nagpur region, educating women and girls on the importance of preventive healthcare. The medical camps will perform free health check-ups for Breast Cancer, Cervical Cancer, Bone Density, ECG, Pulmonary Test, BMI and Blood Pressure. Consultations would also be provided by general physicians, gynecologists, a hygienist and a nutritionist.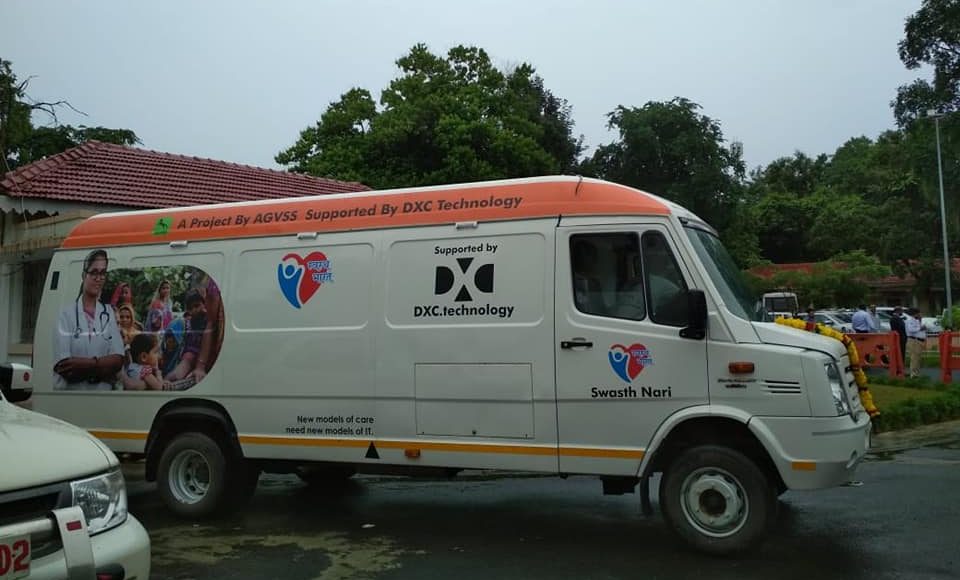 The project is implemented by AGVSS, an NGO partner to DXC Technology, working on inclusion of rural youth, women and farmers living below the poverty line to various social and economic development schemes to empower them.
"Women and girls in rural India are invariably ignorant about preventive healthcare. We are partnering with healthcare organisations and government bodies to reach the doorsteps of this population to educate them about basic healthcare and provide them free healthcare services. We take great pride in supporting this cause," said Romi Malhotra, Managing Director, DXC Technology India.
Similar projects supported by DXC Technology are running successfully in Amravati district in Maharashtra and covers more than 40,000 beneficiaries across 120 villages. The company is working with over 20 NGOs and partners to improve health, education and environment, touching more than 100,000 lives.