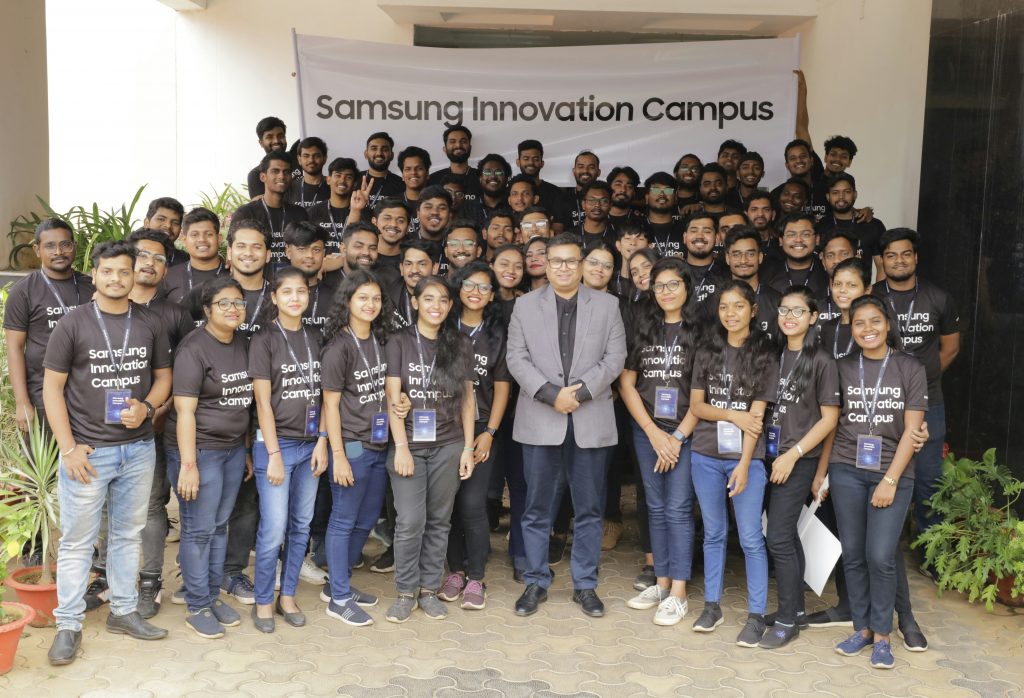 Bhubaneswar: Samsung India's flagship CSR programme Samsung Innovation Campus concluded the Coding & Programming, AI and IoT courses for its first batch of 88 students in Bhubaneswar, reiterating Samsung's commitment to being a strong partner of India and working alongside the Government in its mission to empower the country's youth and #PoweringDigitalIndia. 
The students, who were mentored and trained at Central Tool Room & Training Centre, Bhubaneswar, were presented with certificates at a ceremony held recently. 
ESSCI, which is a National Skill Development Corporation (NSDC) approved entity, is executing the programme through its nationwide network of approved training and education partners. 
Student teams from the Coding & Programming course participated in the three-day Hackathon in which they developed codes based on problem statements given to them.
The problem statements included topics such as developing a chatbot for e-governance support, an eCommerce website for handicrafts and artisan-based industries, a machine learning model to predict housing prices, a loan approval system, a plant leaf disease detection system using image classification, a home automation module and a social media platform for senior citizens. The teams presented their prototypes to a jury from Samsung R&D Institute, Noida and Central Tool Room & Training Centre, Bhubaneswar.
"Our global citizenship initiative, Samsung Innovation Campus, is in alignment with India's development agenda. Through this initiative, we want to empower the youth and create opportunities for them in future tech domains, further boosting India's growth story and strengthening our commitment to Powering Digital India," said Partha Ghosh, Head, CSR and Communications, Samsung Southwest Asia.
Samsung India launched its Samsung Innovation Campus programme at eight campuses across the country with the aim of upskilling 3,000 less-privileged youth in future tech domains such as AI, IoT, Big Data and Coding & Programming and helping them get relevant job placements. 
Samsung Innovation Campus aims to upskill youth aged 18-25 years in future technologies and enhance their employability. These are key technology skills for the Fourth Industrial Revolution.
During the course of the programme, participants receive instructor-led classroom training through approved training and education partners of ESSCI across the country.
Youth enrolled in the programme are undergoing classroom training and complete their hands-on capstone project work in their selected technology areas from among Artificial Intelligence, Internet of Things, Big Data and Coding & Programming. They will also be imparted soft skills training to enhance their employability and provided job placements in relevant organisations.
Those opting for the AI course will undergo 270 hours of theory training and complete 80 hours of project work while those doing the IoT or the Big Data course will undergo 160 hours of training and complete 80 hours of project work. Participants opting for the Coding & Programming course will do 80 hours of training and be part of a Hackathon.