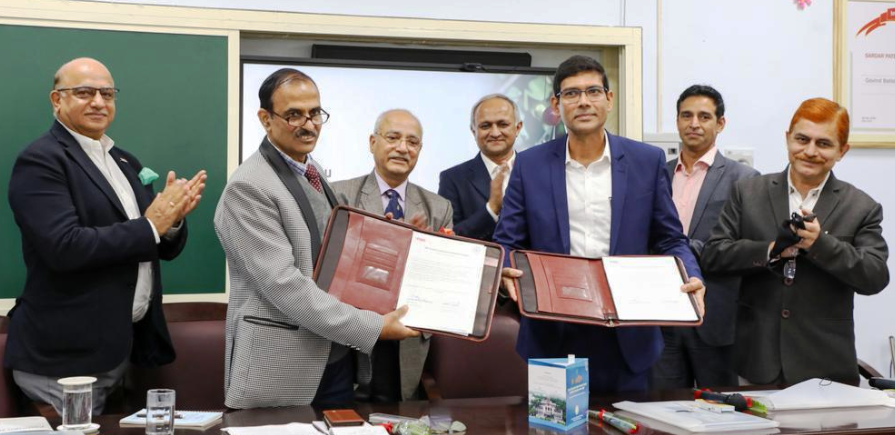 National:  FMC India, a leading agricultural sciences company has signed a Memorandum of Understanding (MOU) with Govind Ballabh Pant University of Agriculture and Technology (GB Pant University), commencing its multi-year scholarship programme for major agricultural schools across eight States in India.
Under the Agreement, FMC will award four scholarships annually to students pursuing Doctorates and Master's Degrees in agricultural sciences at GB Pant University. FMC will work with the University to identify their brightest students and develop their passion for science and research. Fifty per cent of the scholarships have been earmarked for female candidates to encourage more women in India to pursue careers in agricultural sciences and research. In addition, FMC will enhance its collaborative research work with the University.
"FMC's talent strategy is to develop a strong core of local scientists, complemented by a rich diversity of international scientists, and our partnership with GB Pant University will unlock the potential of aspirants who will hopefully be able to carve their path to success with the help of industry experts and educators," said Ravi Annavarapu, President, FMC India. "The R&D scene in India is growing at a remarkable rate and is gaining global recognition. Through the FMC Science Leaders Scholarship Program, we hope to enable students to be at the forefront of this growth, working in a world-class organisation surrounded by some of the best minds in this field."
FMC, with a world-class in-house R&D organisation of more than 800 scientists and associates to guide one of the most robust discoveries and development pipelines in the agricultural industry, says it is committed to strengthening collaboration among the scientific community and academia within the agriculture ecosystem.
Speaking about the partnership, Dr Tej Pratap, Vice-Chancellor, GB Pant University said: "The collaboration with FMC India is of great value to our institute. Working in a collaborative mode to achieve excellence in research must become the norm to address issues of common interest that have far-reaching implications for the industry as a whole. There is an urgent need to develop new technologies in agriculture through research and I hope that this initiative by FMC India will inspire other stakeholders in the Indian agricultural industry to do the same."
The MOU was signed between FMC's Dr Anandakrishnan Balaraman and the Dean of Post Graduate Studies, Dr Kiran Raverkar, in the presence of Vice-Chancellor of GB Pant University Dr Tej Pratap, FMC Director for Public and Industry Affairs Raju Kapoor, and the Deans and departmental heads of the University.
FMC's multi-year scholarship programme has pledged to support 10 PhD (Ag) and 10 M.Sc. (Ag) scholarships across India in eight universities, in faculties like Agronomy, Entomology, Pathology, Soil Science and Horticulture. Under the scholarship programme, awardees will also be accorded internship and industry mentorship for their overall development, in addition to getting preference in full-time employment opportunities in the company.