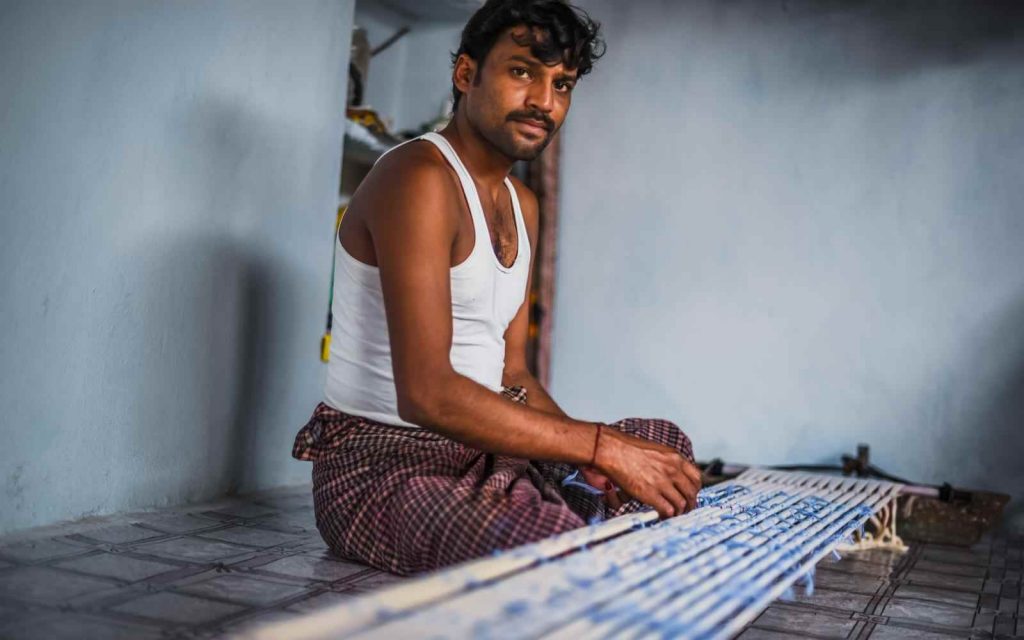 Bangalore: Industree Foundation has been recognised by the World Economic Forum's 'COVID Response Alliance for Social Entrepreneurs' as one of India's Top 50 COVID-19 Last-Mile Responders to the pandemic https://widgets.weforum.org/lastmiletop50india/. Furthermore, CoLive (Covid Livelihood Coalition), a coalition of 84 organisations, is also featured as a 'Leading Multi-stakeholder Social Enterprise-led Partnerships'. Collectively, all the last mile responders are providing critical support to 171 million people in India. At a time when millions of people and vulnerable communities are at risk of being left behind, and where existing support systems have been stretched, collaboration is key.
Speaking during 'Carving the Path to a Just Recovery through Social Entrepreneurship', Neelam Chhiber (Catalyst 2030NASE/Industree/CoLive) highlighted how the pandemic impacted the social sector by bringing to light a huge collaborative spirit in order to collectively overcome mass challenges. She further said, "Social entrepreneurs have the solution to build regenerative economies and help India reach their GDP targets."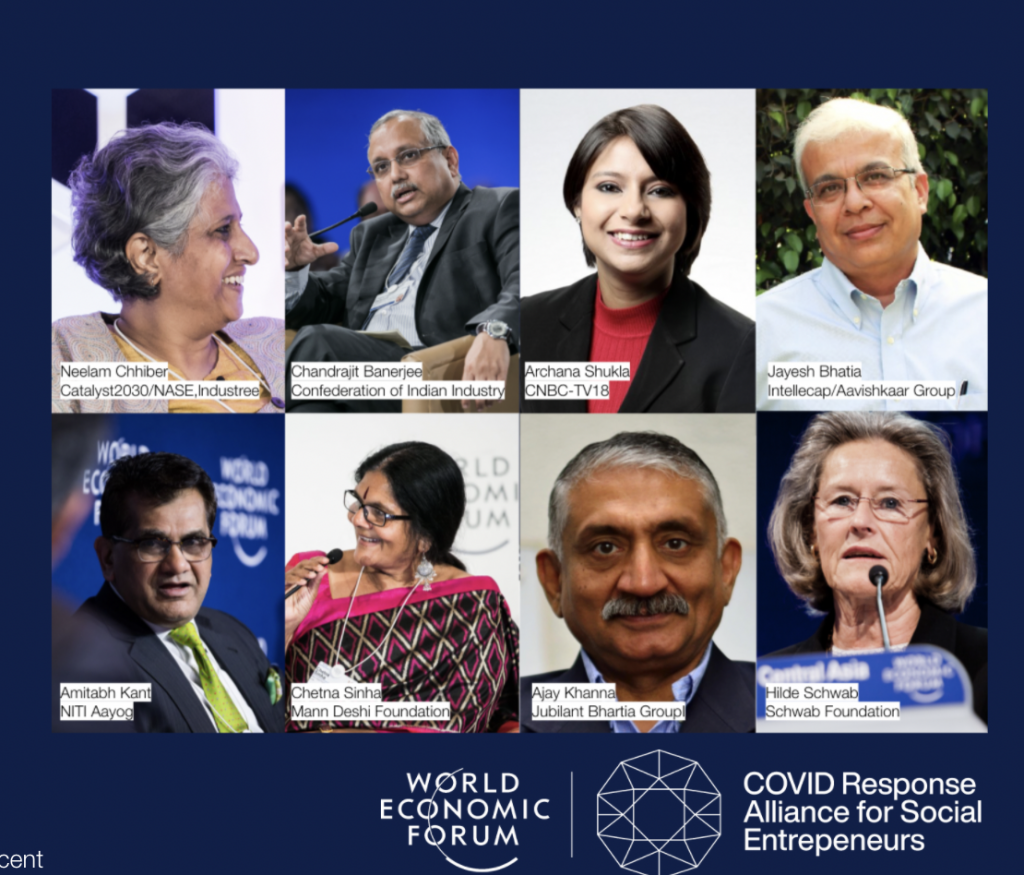 Thought leaders shared their experiences, inspiring opinions and perspectives towards an inclusive recovery amidst the pandemic. The session leveraged the innovative responses and solutions that entrepreneurs have deployed since the pandemic hit the country.
The India Response Effort is part of the World Economic Forum's COVID Response Alliance for Social Entrepreneurs – an unprecedented collaboration between 86 global leaders in social entrepreneurship, representing 100,000 social entrepreneurs and impacting the lives of over two billion people.