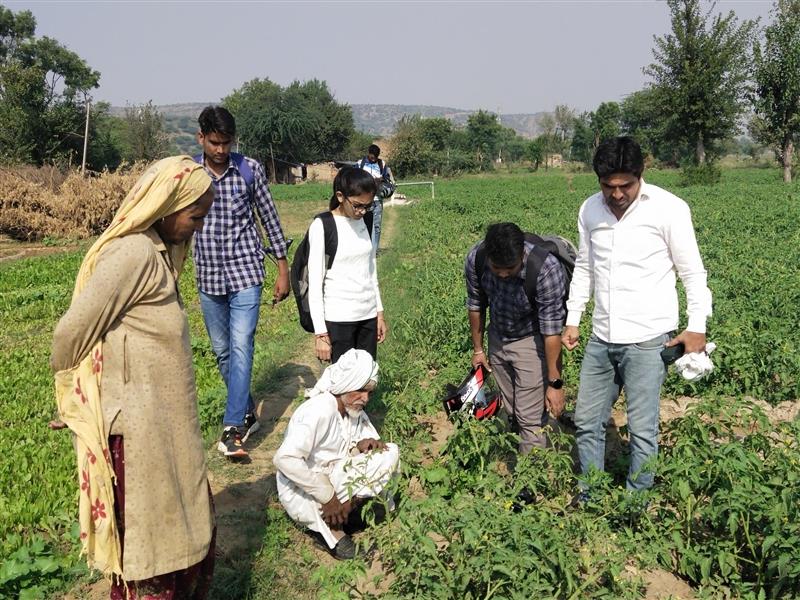 Delhi: In a bid to help farmers to increase their yield during this rabi season, Gram Unnati, one of India's leading integrated agri-tech solutions companies, conducted a training camp in Nuh, Haryana for almost 150 farmers preparing to sow tomatoes along with a wide variety of rabi vegetable crops such as bottle gourd, ridge gourd, sponge gourd, bitter gourd, brinjal, cucurbits, etc.
The training camp was organised with the support of Jindal Stainless Limited (JSL) in Nuh district, which is a prominent region for tomato production in the country. Farmers in this region rely heavily on the sale of tomatoes and other vegetables as one of their main sources of income, and they spend a lot of time, money, and effort to produce the best quality possible in order to maximise their profits.
The awareness sessions conducted by Gram Unnati covered a wide range of topics, including a selection of scientifically recommended seeds for the area, nursery management, soil preparation, transplantation, etc. with a focus on pest and disease management. Six training sessions were organised across various villages in Nuh. Farmers actively participated in these events, and they were quite pleased with the outcome. Additionally, farmers also received high-quality, high-yield tomato seed variants developed by the Indian Institute of Horticulture Research (IIHR).
Commenting on the training camp, Aneesh Jain, CEO and Founder of Gram Unnati, said "It's important to have access to the right advice at the right time because managing pests and diseases in this crop along with other vegetables can be very challenging. Gram Unnati's training sessions aimed to raise awareness of the best pre- and post-sowing practices. We would be carrying out more of such sessions in other parts of the country all through the rabi season." 
Farmers Amir and Zakir, who attended the camp, were visibly content with the knowledge they gained about pest control.
"As we start growing tomatoes, it is very useful for us to know in advance about various pests and diseases particularly the difference between harmful insects and useful ones, as well as to receive overall guidance from the Gram Unnati team as it will help us in raising healthier crops," said Amir.
The training camp also made farmers aware of the latest techniques that would help them to safeguard their crops from numerous insects and diseases.  Integrated pest and nutrient management received particular attention. Farmers must try to incorporate these strategies into their fields because they are essential for practising sustainable agriculture.