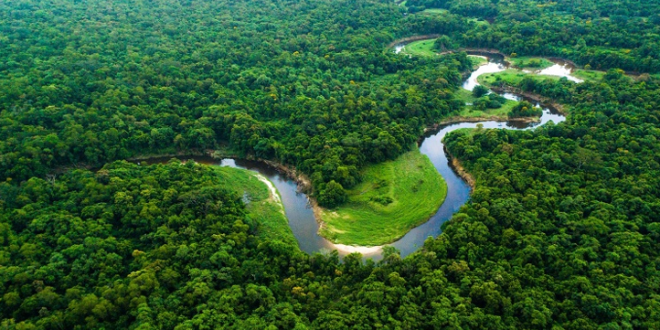 National: Two former veterans of the Indian Army, Surendra Singh and Bishambhar Dayal Sharma, have launched a global initiative dubbed 'Grow A Billion Trees' to help tackle the climate crisis. This initiative aims to plant and protect billions of trees around the globe, applying the skills and knowledge acquired by veterans during their time in uniform.
Human activity has caused a six-trillion-tree drop to three trillion. Trees absorb carbon dioxide and release oxygen, thus their removal will worsen climate change. Trees store 300 billion tonnes of carbon — 40 times fossil fuel greenhouse gas emissions.
'Grow A Billion Trees' adopts a comprehensive strategy for combating deforestation by focusing on native tree species that flourish in local conditions. This method aids in ecological restoration and increases local biodiversity.
The initiative integrates sustainable development into personal and cultural celebrations. Birthdays, anniversaries, and memorials can be celebrated in an environmentally conscious manner by planting a tree. Grow A Billion Trees extends this concept to significant festivals and special days, creating enduring memorials while benefiting the environment. Each tree planted is accompanied by a Tree eCertificate and a customisable eGreeting card, which adds impact to the celebration.
'Grow A Billion Trees' promotes tree-planting campaigns for businesses as a means of managing climate change. These steps allow businesses to reduce their environmental impacts and make the most of their social responsibility funds, all of which aid in the advancement of environmentally friendly practices.
While the project's major focus is on tree planting, it also highlights the significance of protecting existing forests. It is essential to have a balanced approach to planting new trees and protecting existing ones.
'Grow A Billion Trees' also aims to improve areas of need in addition to reducing climate change and damage to the environment. Sustainable employment is created, air quality is enhanced, and worldwide efforts for storing carbon are supported.
The programme encourages individuals to take little steps towards larger goals. It aims to create a sustainable environment for future generations by supporting ecosystems, improving local communities, and spreading awareness.
"Grow A Billion Trees" shows that people are strong, creative, willing to work together, and determined in the face of the growing climate problem. It is a sign of hope and a call for everyone to work together.