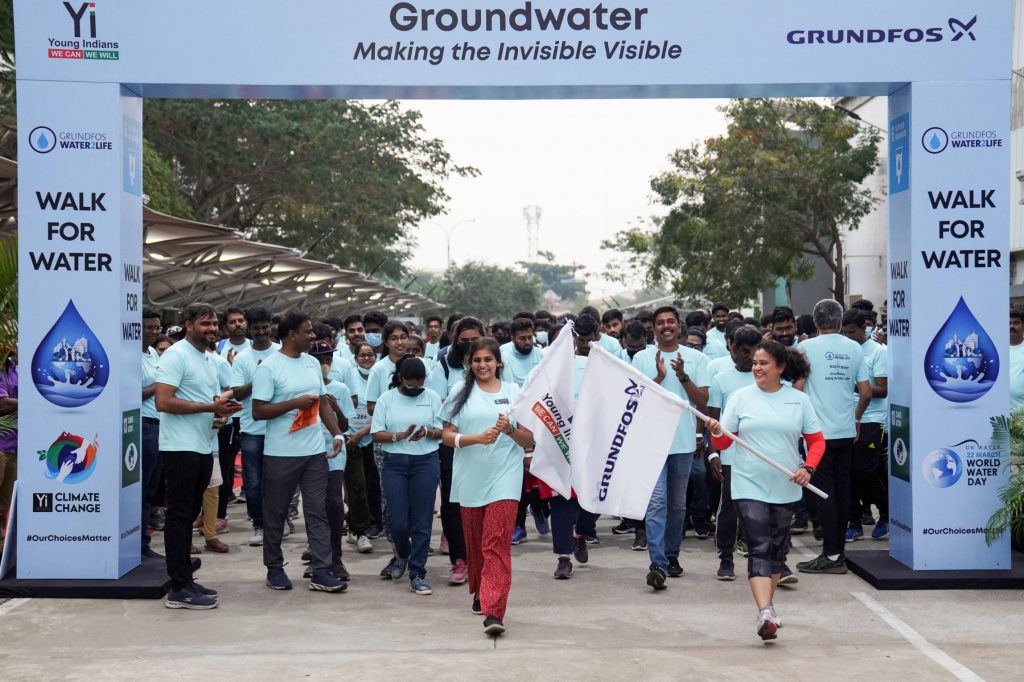 Chennai: Grundfos, the world leader in pumps and water solutions organised a 'Walk for Water' in collaboration with Young Indians (Yi) Chennai Chapter to commemorate World Water Day. Aligned with this year's World Water Day theme of 'Groundwater – Making the Invisible Visible', the walk was organised on March 20 to raise awareness on the significance of protecting groundwater. Last year, India witnessed a decline in groundwater levels across 30 per cent of wells that were monitored. This calls for immediate action towards recharging the resource to preserve groundwater for a sustainable future.
According to USAID, globally, about 200 million people walk an average of 6.5kms/day for water. Therefore, Grundfos organised this walk for the same distance to highlight the hardship faced by millions of people who walk several kilometres each day to fetch water. More than 340 participants including Grundfos employees and their family members, Yi members and student Yuva members walked this stretch during the event. The participants walked with buckets filled with water to learn and appreciate the struggle that millions of people face daily.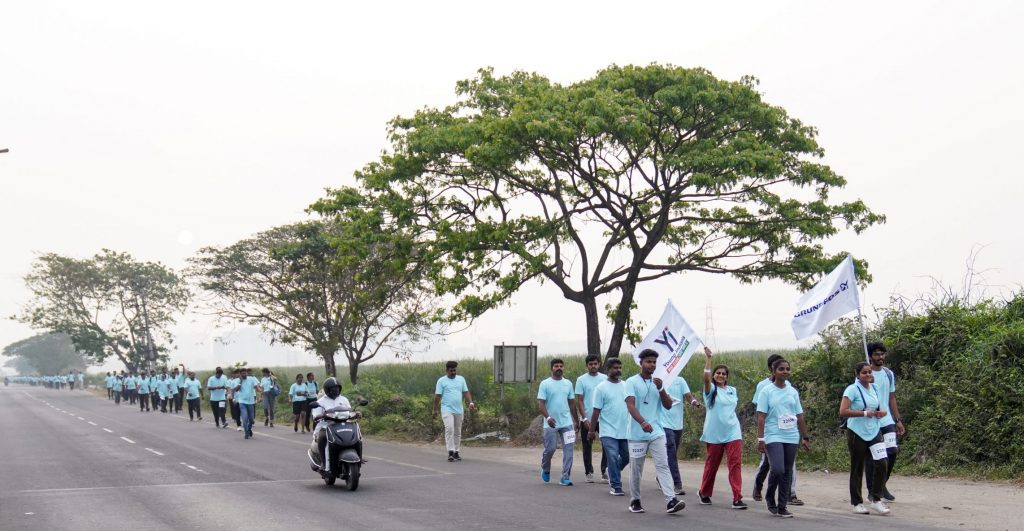 This walk was also in support of Grundfos' Water2Life program which is aimed to bring access to clean water for communities in need and has impacted 60,000+ people across the world since 2010. Water2Life is a powerful Grundfos employee-initiated programme and is transforming the lives of numerous communities across different countries such as Kenya, Vietnam, Honduras, India, Mozambique, Zimbabwe, Venezuela, and many more. In India, Water2Life was launched at Pattikadu, a small village located in the outskirts of Chennai in 2021, improving the quality of life for 1200 individuals.
Commenting on the walk, George Rajkumar, Country President, Grundfos India says, "Grundfos' purpose is to pioneer solutions to the world's water and climate challenges and improve quality of life for people. While this walk was a great platform to showcase the plight of millions who do not have access to clean water, the spotlight was also on the urgency to address groundwater issues. To address this, Grundfos will continue not only to provide access to clean water to rural communities but will also restore water bodies and recharge aquifers to help improve the quality and levels of groundwater."