Dear Readers,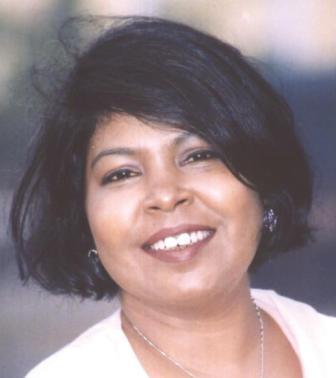 While education and basic healthcare for all has been the goal of independent India, many parts of the country remain untouched by the light of education and languish due to lack of healthcare. Of course, outwardly, it may seem that all is not as dark. And the education sector in India has developed substantially in many ways, especially after Millennium Development Goals (MDGs) came into being.
On the policy level, attention has been given to achieving the goal of Universal Primary Education, at the center of which lies Universal Primary Enrollment. The Sarva Shiksha Abhiyaan (SSA) and the Right to Education Act (RTE) were the country's responses to the call of MDGs. Records have shown increased enrollment rates but little difference have been made on the ground level. Issues concerning quality of education, competency and lack of accountability, irrelevant curriculum and pedagogy have come up time and again, and these challenges have serious consequences on the growth and development potential of our country.
Education has far reaching results and one of the main components related to the benefits or lack thereof is healthcare. Access to beneficial utilisation of resources is associated with higher levels of education – a learned person can appreciate the importance of good health behaviours. An uneducated person does not know his right to healthcare and lack of knowledge only leads him further into darkness and oblivion. In India the magnitude and scale of these challenges stands at a juncture, which require intensive efforts and funds from varied sources, other than just the Government of India.
It is from the leaders in the corporate world that the country is expecting some innovations to tackle these issues. With prior experience of corporate philanthropy, community engagement and sustainability measures, their experience in partnering with community development organisations and NGOs, they are capable of sharing their expertise and put things on a roll. Their funding capabilities help build infrastructure. Wipro, Lupin Laboratories, Biocon, to name a few, have demonstrated social leadership of a unique kind in the primary education and healthcare sector. WIPRO clearly recognized the limits to corporate level CSR which is very specific and explicit as it deals with community development. The Azim Premji Foundation was thus set up to undertake macroeconomic and social projects in the education sector. Today the Foundation works in eight states with more than 3,50,000 schools, making a huge difference in the quality of education.
Such humongous success in the social sector by a profitable firm indicates that only when companies integrate CSR with their business model and create strategic partnerships with NGOs and the community can there be potential ground for CSR product and process innovation. One of the key sources of innovation is knowledge management. CSR is basically investing in building social, intellectual, and human capital of a country and this call for innovative approach to design the CSR product that will effectively bring out the best result desired by such actions.